How to Become a Philanthropist With No Money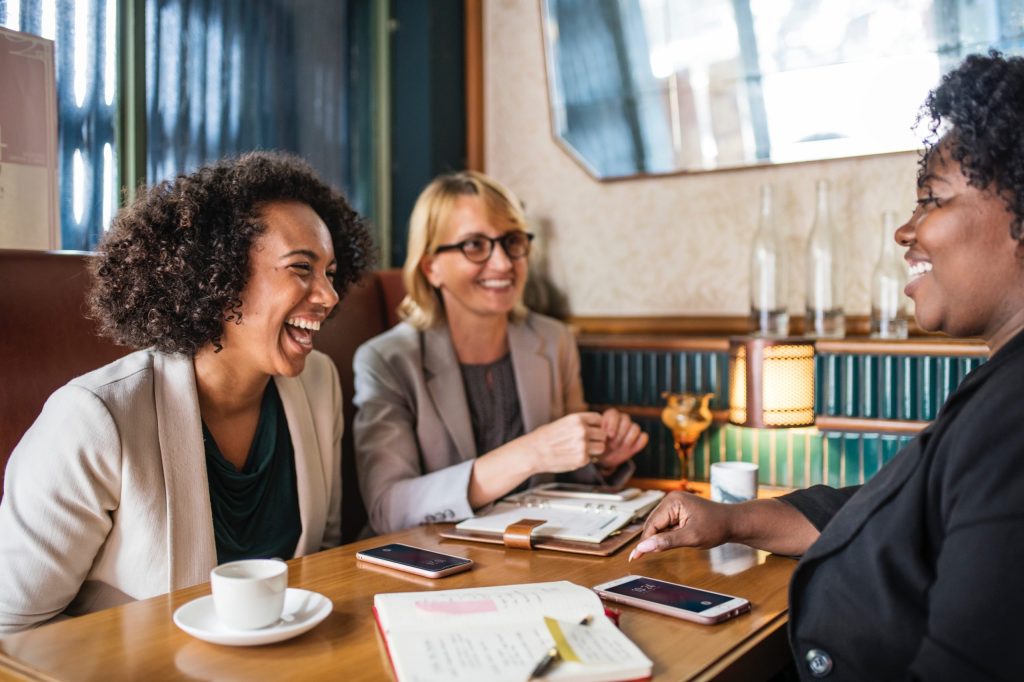 You might think that making the world a better place through humanitarian efforts requires writing million-dollar checks. The truth is that anyone can become a philanthropist.
Regardless of your income level, there are plenty of ways to make a lasting impact on the world, a community, or a single individual. In this article, we share seven ideas about how to become a philanthropist and spark positive change. We hope you'll be inspired to think about philanthropy in a new light.
Why become a philanthropist?
There are countless benefits from practicing philanthropy, whether that means helping out just an hour a week or every single day. Science has also proven that charitable deeds can have rewarding side effects for you as well.
A study published in the International Journal of Medicine found that being altruistic actually makes us feel better—both mentally and physically. Another study highlighted in a Wall Street Journal article revealed that the same reward centers in the brain associated with cravings for food and physical touch also light up when we help others.
Specific benefits of helping others
Better ties to your community

Reduced stress

Increased levels of oxytocin, which is plays a part in social bonding

Increased feelings of gratitude

New relationships with others

A greater perspective on your community and the world

Satisfaction in knowing you've helped other people
Learn to think like a philanthropist
Once you start thinking like a philanthropist, you'll realize that real philanthropy is about more than giving away money. It requires getting to the heart of an issue to create fundamental change.
One thing all good philanthropists have in common is their ability to think critically and creatively about an issue. Scott Harrison of charity: water did just this when he felt called to help solve the dirty water crisis he witnessed in developing countries.
Instead of shipping gallons of clean water to those in need—a quick but temporary solution—he devised sustainable water plans and helped educate people on sanitation and hygiene practices. With unlimited access to clean water, communities were happier and healthier. Because women are responsible for 72% of water collected in Sub-Saharan Africa, access to clean and readily available water freed up an incredible amount of their time they could dedicate to their education or career opportunities.  
Ways you can hone your own philanthropy skills
Spend some time researching the issue or community you want to help.

Speak to as many people as you can who are directly affected by the issue.

Brainstorm possible solutions.

Ask for feedback on your ideas from someone who has more knowledge on the topic.

Connect and collaborate with others who want to make a difference. There's power in numbers!
Seven ideas to give back without spending money
Giving back can be as simple as helping a sick friend or creating a short-term Giving Tuesday fundraising fundraiser. If you still aren't sure how to become a philanthropist without going broke, here are some  of our other favourite ideas:
1. Volunteer your time
Volunteering is a great way to contribute your knowledge and skills to a cause you're passionate about. From community gardening to coaching a youth basketball team or even volunteering abroad, there is a volunteer opportunity for everyone. If you're not sure where to start, VolunteerMatch has compiled thousands of volunteer listings based on location.
2. Perform random acts of kindness
The best part of doing a random act of kindness is that it usually takes very little time or money, but can really brighten someone's day. Here are some ideas:
Put spare change in someone's parking meter.

Write a Facebook message to someone giving them a compliment.

Pick up trash at the beach or park.

Forgo your morning coffee and buy someone else a cup instead.

Tape a few quarters to the washing machine in the laundry mat with a friendly note.

Write a note of gratitude to someone you look up to.

Pay for someone's bus/subway/train ticket.
3. Give away your old belongings
Your used household items can mean a lot to low-income families. Nonprofits and church thrift shops can accept your gently used clothing, books, electronics, and furniture. Have an old cell phone or two that are collecting dust in a drawer? Programs like Cell Phones for Soldiers refurbish cell phones and use the proceeds to give free phone minutes to soldiers so they can call home.
4. Donate credit card points
Nearly every credit card out there offers some sort of reward for swiping. If you've racked up reward points or airline miles, why not donate them to a worthy cause? The Make-A-Wish Foundation says airline travel is one of their biggest expenses. By donating your unused airline miles, you can help grant the wish of a child with a critical illness.
5. Give blood
Donating your own blood is easy and free, but the impact is huge—you blood can literally save someone's life. To get started, read about the eligibility requirements and blood donation centers from the Red Cross.  
6. Take advantage of workplace benefits
It's becoming increasingly popular for companies to match their employees' charitable donations or offer them paid volunteer days. If your workplace doesn't have these perks, you can be the one to spearhead the new policies. You'll want to find examples of other companies that offer similar programs so you can highlight their success. Be sure to provide concrete reasons why the new policy would also benefit the company and make it worth their while.
7. Consider crowdfunding for humanitarian efforts
It's more than possible to change lives without spending any money at all, but if your goals are larger than your wallet, then crowdfunding can help.
Starting a GoFundMe fundraiser takes just a few minutes, and our platform has a 0% fee, which means more of your donations can be used to help others.
See how others became philanthropists using GoFundMe
Paul, a boxing and Muay Thai coach, wanted to give back to his community and help kids who didn't have the resources to enroll in fitness classes. He knew first-hand the positive effects a fitness community could have on children looking for guidance.
Paul launched his GoFundMe so he could open a brand new boxing and Muay Thai gym specifically for coaching underprivileged children and teens. In just two months, Paul was able to raise over $12,000.
We've all heard of Bill Gates and Bono. But have you heard of Khloe Thompson? Khloe was already a philanthropist by the age of eight, all helped by her first GoFundMe. The fundraiser raised over $18,000, which she used to buy care packages for the homeless women in her community.
Wanting to provide a lasting solution to homelessness, Khloe launched a new GoFundMe to raise funds for a community center that would provide resources to help people get back on their feet, like a computer center, showers, and a kitchen. The fundraiser has already raised nearly $11,000.
Before getting started on your own fundraiser, don't forget to create a fundraising plan so you can be strategic about raising money. And for more inspiration, take a look at our blog post that shares 12 ideas on how to help your community through crowdfunding.
Fundraise for humanitarian causes today
It's human nature to want to help others who are less fortunate, and doing so can cause a ripple effect in your community. If you need that financial boost to make your vision a reality, GoFundMe can help. Start your fundraiser today and begin making a difference in ways both large and small.