Fundraising for Autism and Other Ways to Show Support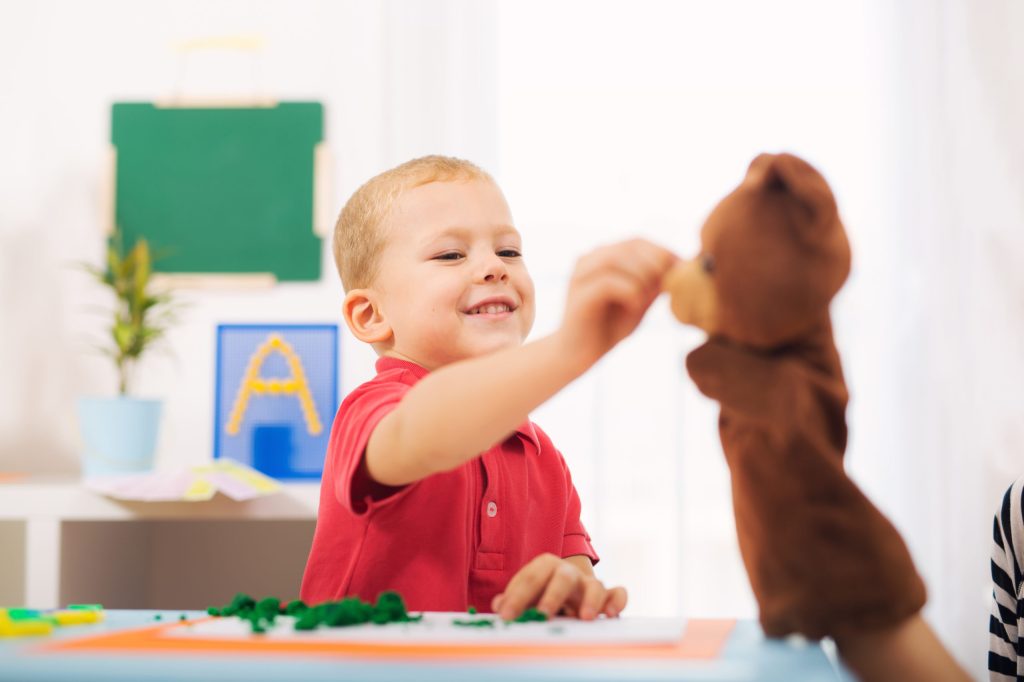 April is National Autism Awareness Month, and April 2 is World Autism Awareness Day. Since the 1970s, these fundraisers have been used to educate people about autism, inclusion, appreciation, and acceptance, while also encouraging people to take action—such as fundraising for autism, which many people do on GoFundMe's free crowdfunding platform.
In June 2014, researchers estimated the lifetime cost of caring for a child with autism can be as high as $4.7 million. Such costs are one reason why many turn to crowdfunding.
In this post, we outline seven different ways you can take action for autism, including fundraising for autism awareness.
Seven ways to take action for Autism
1. Get educated about autism
Do you know about the autism spectrum? Do you know how to recognize early signs of autism in a child? Are you aware that the autism rate has reportedly doubled among children since 2004 (though this may be due to better assessments), and that it's currently seen in one of every 68 births?
The Autism Society offers courses that can teach you more about the condition, including a basic overview called Autism 101. Autism Self-Advocacy Network (ASAN) also offers resources and information about how people with autism are advocating for themselves as part of the disability rights and neurodiversity movements.
2. Share your story on social media
If you have a personal connection to a person with autism, or if you're on the spectrum yourself, sharing your story on social media is a great way to raise awareness and engage in dialogue. Sharing your story can inspire others to share their own stories, learn more about the autism spectrum, or take other supportive actions.
3. Start autism fundraising to support a loved one
Many people use GoFundMe's crowdfunding platform to raise the funds they need for everything from social skills classes to sensory integration therapy, from paying medical bills to buying service dogs.
Take a look at the following fundraisers to help you get inspired:
Raegan's parents wanted to give their autistic daughter a constructive, non-drug-based way to relieve her anxiety and protect her from self-harm. They started a fundraiser for a "hug machine," similar to the one researcher Temple Grandin invented for herself. They were overwhelmed by the amount of support for their fundraiser.
Jennifer's three-year-old son Christopher's biggest challenge was getting a good night's sleep. He would often get out of his crib or bed and end up injuring himself. Because her insurance wouldn't cover it, Jennifer turned to GoFundMe to buy a safe bed for her son. Thanks to generous donors, she was finally able to get her son a safe place to sleep.
Thanks to this fundraiser that raised more than $5,000, Ashley was able to secure a service dog for her son, Axton, who has autism and other behavioural challenges. His new dog is named Ultron, and he's already making a big difference in Axton's quality of life.
Service dogs help people with a wide variety of conditions. Learn How Service Dog Fundraising Can Unlock Your Independence.
4. Launch a fundraiser that promotes autism awareness
Whether you want to raise awareness on your own or with a group, crowdfunding is a great way to go because the act of sharing your fundraiser simultaneously spreads awareness of your cause. When people land on your fundraiser page, they learn more as they engage with your story before making a donation.
How about raising funds to help a group of kids on the spectrum see Sensory Friendly Films? AMC partnered with the Autism Society to screen films with the lights turned up and the sound turned down, so people on the spectrum (many of whom have sensory issues) can get up, walk, talk, or sing. Your fundraiser could help spread awareness about these screenings.
You could also take on a challenge to raise funds and awareness for people on the spectrum. Challenges are great for getting local media attention because they're inherently dramatic, offering TV stations and other video journalists good visuals for stories. Get inspired by this fundraiser:
"Sensory-Friendly Santa of Sayreville was established in 2015 to provide children with autism and other special needs an opportunity to meet Santa Claus in a quiet, comfortable, judgement-free zone; from bright lights, loud sounds and crowds. The mall and other such places have too many distractions, noises, wait lines, and glaring eyes.  
We felt no child should have to sit on the sidelines during this time honoured tradition of meeting Santa Claus. At the time, Middlesex County had limited opportunities for this type of event and the ones that were found filled up immediately because the need was so great. So… we had an idea! Let's start our own! And we did!"
Another great option: raise funds for camps serving kids with ASD. Here's a great example of such a fundraiser:
Raising children is never cheap, and Ryan has needs that neurotypical kids usually don't have, like chew toys, a special diet, weighted blankets, and noise-cancelling headphones. So when Ryan was accepted to an accessible camp, his parents needed a little help with the expenses. Thanks to their GoFundMe, they were thrilled to give a camp experience to their beloved little guy.
5. Volunteer at a local event for autism awareness
During the month of April, you'll find a large number of autism awareness events happening around the country—including events tailored to the sensory needs of those with ASD. Take a look at the affiliate network at the Autism Society website to find nearby affiliates, then connect with one or more of them to find out about volunteer opportunities.
6. Host your own awareness and fundraising event
If you want to host your own fundraising event, check out our Fundraising Event Ideas page. When it comes to building awareness, getting the attention of local media is an important piece of the puzzle. Keep in mind that your event should be welcoming to people on the spectrum; check out ASERT's guide to hosting a sensory-friendly event.
7. Donate to a meaningful autism cause
One of the easiest ways to support people on the autism spectrum is to make a donation to one of the causes we've listed here, or explore GoFundMe's current autism-related fundraisers and find one that speaks to you. After you donate, share the fundraiser on social media. Our data shows that every time you share a GoFundMe fundraiser, it nets an average of $43 for the fundraiser. By donating and sharing during Autism Awareness Month, you can help inspire others to take action.
Autism fundraising and awareness go hand in hand
Autism Awareness Month is a great time to help support those on the spectrum by fundraising for autism. Get educated about autism and help others do the same. Share your fundraiser, or someone else's, on social media. Raise funds for a friend, loved one, or family in need. Volunteer at an event with an Autism Society affiliate near you. Run a fundraiser or event that raises awareness, maybe even one that gets the attention of local media. And if you haven't started a fundraiser yet, start a fundraiser today.