How You Can Help Food Banks in Canada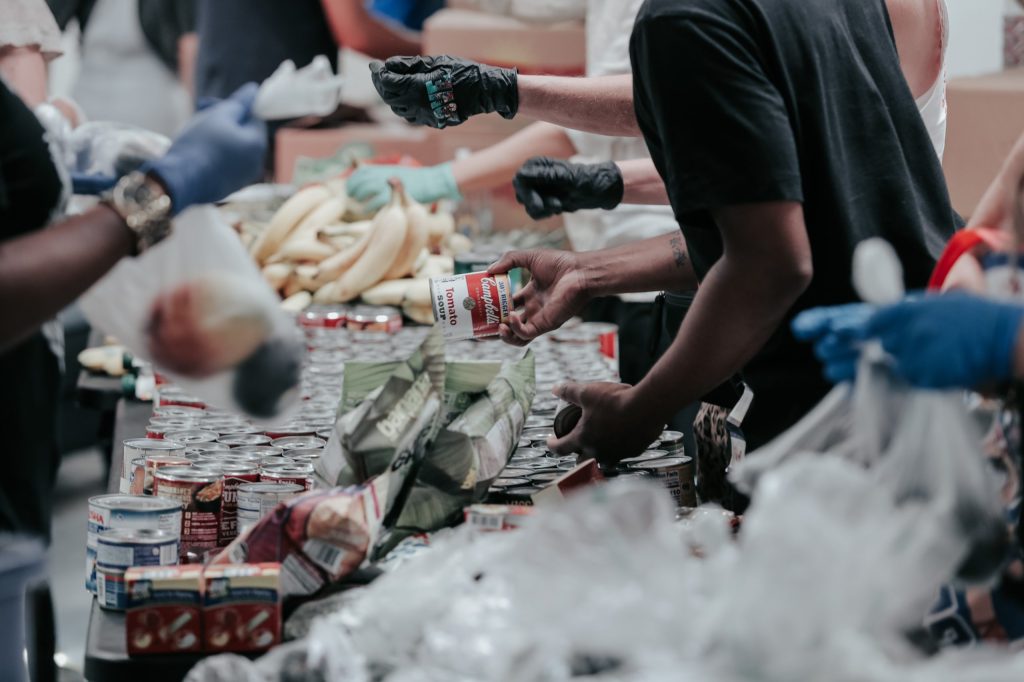 The devastating effects of the coronavirus have put significant pressure on food banks in Canada as more Canadians turn to food banks to provide for themselves and their families. Food bank facts in Canada highlight the dire need: by April, the demand had increased by 20% as the spread of COVID-19 has forced businesses to close, leading to record-breaking unemployment and increasing levels of food insecurity. The call for food, donations, and funding has never been louder. 
Why food banks need your help now
Prior to the pandemic, over a million Canadians had visited a food bank, according to HungerCount 2019. Reports show that food insecurity in Canada is expected to double, disproportionately affecting Indigenous, Black, and racialized communities. With this increased demand and unprecedented need, there are new and significant pressures on food banks to be able to serve and reach everyone. 
In addition to the increased demand, food banks during the pandemic have seen shortages in food, volunteers, donations, and fundraising events. Some markets have reported a 50% drop in food bank donations in Canada. Supporting food banks is critical to the social and economic health of the country. 
Ways you can help
There are a number of ways you can give back to the community and support local and national food banks as they evolve to support the increasing need. 
Donations
Food banks in Canada rely on financial contributions to meet the needs of their communities, and for every dollar donated food banks can secure and distribute at least 12 pounds of food, which is around 10 meals. 
Feeding America noted that your dollar donation can many times go farther than food donations because food banks work to get discounted food with major manufacturers as opposed to paying retail prices. Also, financial contributions help food banks better manage their food supply, secure healthy food options, and combat food waste.  
Volunteering
The pandemic led to a decreased number of volunteers, and as a result, many food banks had to combine and now are stretched thin, serving a larger area with fewer resources and volunteers. 
Over half of all food programs rely entirely on volunteers, so Canadian food banks are calling on people to volunteer to help source, package, and distribute food. Volunteering is an amazing way to give back to your community and see your impact first-hand. 
Fundraising for food banks
Give back this Thanksgiving and holiday season by starting an online fundraiser for your local food bank. With online fundraising, you can raise more money and reach more people. Encourage your loved ones to share your fundraiser, advocate for food security for all Canadians, and help meet the increased demands for food. 
How others have helped food banks
Here are some powerful stories of Canadians and organizations helping to provide hunger relief:
Recognizing the new set of challenges here local food bank faces, Paige has launched a

10-day fundraiser for The Central Okanagan Food Bank

. Harnessing the

power of 10,

she hopes to support 10,000 households through the holiday season over 10 days of fundraising. 

Nearly $40,000 raised for

Hand Up for Kids

, a Toronto initiative to provide healthy meals to low-income households with children and vulnerable youths that are in need. With the help of the Toronto community, the organization has been able to deliver 12,000 pounds of food a week. 

Vancouver based organization,

Sanctuary Health

, launched a GoFundMe to help families with precarious or no immigration status access healthy food. The fundraiser raised $30,000 and helped raise awareness for the undocumented populations hurting during the pandemic. 
Help food banks get help
Launch a fundraiser today to help ensure that food banks can continue to meet the needs of Canadians. With online fundraising, you can raise more money, connect your friends and family to a cause close to your heart, and raise awareness about food insecurity and the communities most at-risk.