Your Guide to Disaster Fundraising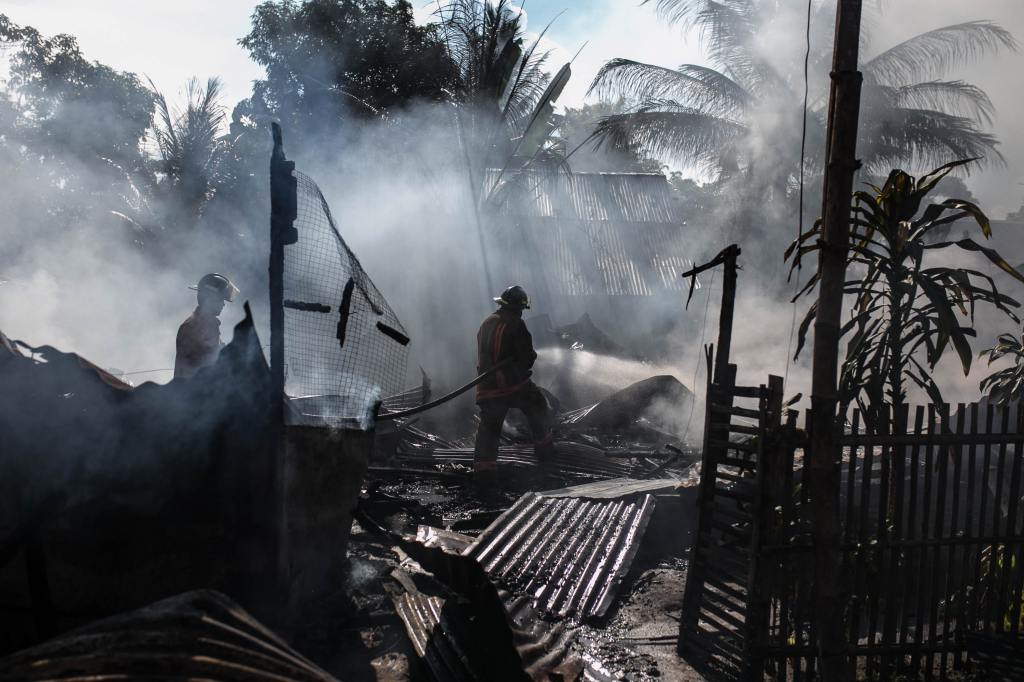 In recent years, GoFundMe's free crowdfunding platform has become a vital piece of the disaster recovery puzzle for individuals, families, communities, and even entire regions recovering from hurricanes, fires, floods, and other disasters. GoFundMe has hosted record-breaking fundraisers for Southern California wildfires, the Guatemala volcano eruption, and the floods in Hawaii.
This post walks you through the basics of disaster fundraising. Other posts you might also find useful are Six Steps to Running a Successful Disaster Relief Fund and Crowdfunding for Natural Disasters.
1. Pick your platform
A key reason GoFundMe is a leader in disaster fundraising (as well as in medical, education, nonprofit, and other fundraising categories) is because of our GoFundMe Guarantee and our 0% platform fee. Other crowdfunding platforms charge platform fees, taking a percentage of all the funds you raise. GoFundMe offers a free fundraising model. We also offer a wealth of fresh tips and resources on our blog.
For a detailed breakdown of the fees charged by each major crowdfunding platform, see our posts Which Fundraising Site has the Lowest Fees? and How the Top Five Online Fundraising Sites Compare.
2. Team up, set up, and launch your fundraiser
People recover from disaster better when they work together. For the biggest impact, team up with others affected by the disaster. Form a fundraising team, with people (or teams of people) taking on specific roles, including local media outreach, social media posting, fundraising event management, photography, videography, interviews, and more. For a step-by-step guide to team crowdfunding, see our post How to Build a Winning Fundraising Team.
Build your fundraiser
When disaster strikes, social media is quick to generate ways for people to find each other, including a name and hashtag for the event. To enhance your fundraiser's profile, use these viral elements in your fundraising efforts—including your fundraiser description, fundraiser title, and the posts you share on social media. To learn more, see Viral Fundraising: Make the Most of Your Fundraiser's Potential.
Use available resources
Depending on the scale and scope of the disaster, many people in your community might not have immediate access to the internet. If that's the case, review our tips in Fundraising Without Social Media: 42 Ways to Share Offline. Often, though, phones keep working even where broadband is down. That's just one of many reasons we offer the GoFundMe app for both donors and those running fundraisers. Learn more about how our platform works on mobile in How Mobile Giving Makes Fundraising Easier Than Ever.
3. Share with your community and beyond
In the aftermath of a disaster, rallying together to support recovery efforts—including fundraising for survivors—can point a community in a positive direction. When the time is right (which may be weeks after the initial disaster), a fundraising event can be an instrumental part of your community's practical and emotional recovery. Events come in all shapes and sizes.
4. Reach out to media
When fundraising for a disaster, media attention can make a huge difference. While some local disasters receive very little national media attention, local media should still give you plenty of air time and ink. Reaching out to the media might seem intimidating—but it's easier than you might imagine, once you realize how journalists and TV producers think and understand how to approach them.
Learn how to attract the media
Remember that all the media attention in the world is useless if the media can't easily direct people to your fundraiser. Learn how to get local media attention for your disaster fundraiser, including tips for making your fundraiser easily shareable and adding high-quality images. If you need help reaching out, try using one of our fundraising email templates specifically written for media.
Media coverage expands your reach
Since many people in the disaster zone may also be in need and unable to donate, media coverage can help you reach beyond your immediate community. To learn more about reaching outside your community, see our post 15 Simple Ways to Skyrocket Awareness for a Cause.
5. Keep up the momentum
One of the best ways to sustain momentum for your fundraiser is by posting frequent fundraising updates to your page and social media. Instead of thinking of your fundraiser as a fixed plea for help that people either respond to or not, think of it as an evolving story that people will want to become part of as it unfolds. Updates show would-be supporters that your recovery story is still unfolding—and inspire existing supporters to share those updates, spreading your story to their larger circles.
Try a new fundraising approach
If media and public attention begin to fade before you've reached your fundraising goal, you can inject some energy into your fundraiser with new and innovative crowdfunding tactics—from a social media contest to a YouTube channel. For more ways to energize a flagging fundraiser, take a look at our post: Six Online Fundraising Challenges and How to Overcome Them.
Find your road to recovery
The beauty of emergency fundraising is that it provides direct financial and emotional support to people facing hardship. Your fundraiser can become a space for those who step up to carry you through this challenging time. And if you haven't set up your disaster fundraiser yet, start your fundraiser today.