Coping With Death: Tips From Professionals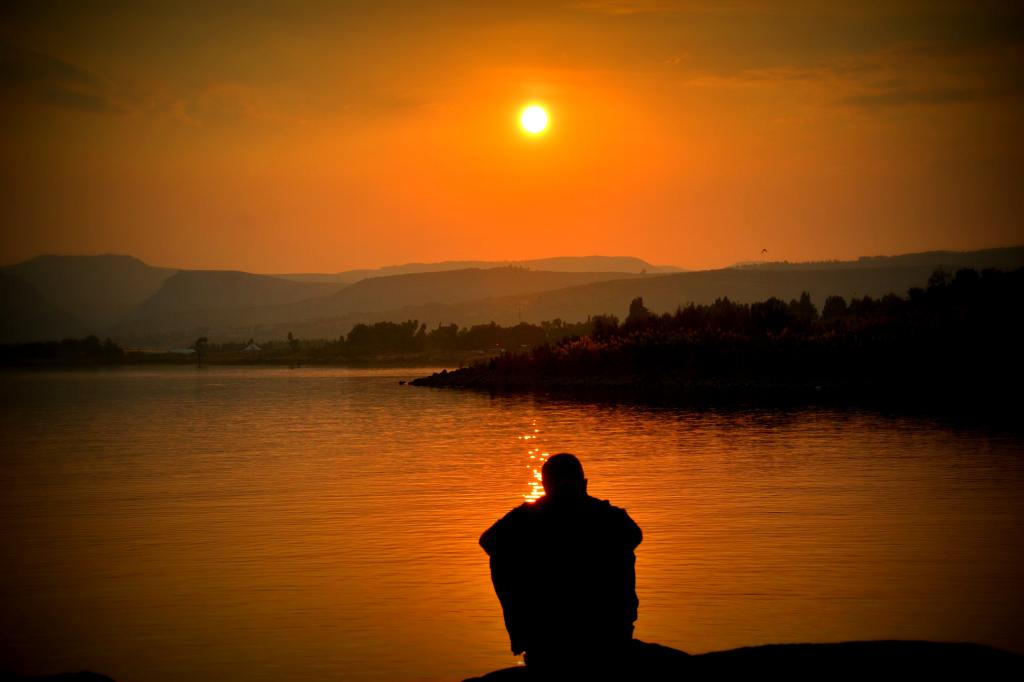 When Bryan lost his wife Whendi last October to a sudden heart attack, they were miles from their home at an army base for a reunion with his fellow veterans. It was the morning of the last full day of their trip.
"My brothers didn't leave me alone for a minute all day and did their best to comfort me," he recalled about the day his healthy 47-year-old wife died.
He was able to speak to a grief counselor—the wife of one of his friends—right away. "Being an engineer, I was looking for a process and steps to follow, but the counselor told me that this kind of grief doesn't follow a set of steps," Bryan said about his grieving process
"While frustrating, it was truly helpful to be told that, because I was so confused about why I was recognizing that I was jumping around those grieving steps and didn't understand why."
Losing a loved one is always difficult, but coping with sudden loss adds a different element to the grieving process. It doesn't follow a pattern and there's often a lack of closure. There might be added financial stressors, such as the cost of planning a funeral or the loss of a spouse's income to pay for household expenses. Well-intentioned friends can say things that are meant to be comforting but come across as crass. If you or someone you know is coping with losing a loved one, here is some advice from experts.
Suddenly losing a loved one can be traumatic
"The interaction with someone who suffers unexpected loss can certainly be different since the sudden nature of loss can produce a greater intensity of grief, and become equivalent to trauma for many people," said Dr. Ashwini Nadkarni, an associate psychiatrist at Brigham and Women's Hospital in Boston. "When people don't have time to prepare, the uncertainty surrounding loss can be greater, and the ambiguities that accompany coping with death become all the more pronounced."
Dr. Ken Doka is a grief expert who has written more than a dozen books on death, including, Grief Is a Journey: Finding Your Path Through Loss. He identifies three ways grieving an unexpected loss differs from an expected loss, such as a long-term illness:
"One of the things that happens is that people's sense of safety is challenged," Doka said, adding that a sudden death can be a reminder that they are not in control of their world.
When someone is in the hospital for a prolonged period or in hospice care you have an opportunity to say things you wanted to say, Doka explained. After 9/11, he counseled a woman whose husband died in the attacks. She had had a fight with her husband that morning, and when they had argued before the workday in the past, usually one of them would reach out during the day to resolve it. The day he died, they never got that chance.
"Each sudden loss has its own situation," Doka said. This can include homicide, suicide or even a car accident. "Those situations offer additional complications" because of the tragedy associated with it. Even when someone dies from a medical episode, "there are often a lot of underlying issues that may be different." If a spouse dies of a stroke, for example, the surviving spouse may feel guilty about whether there were signs they could have picked up on.
People cope with the loss of a loved one in different ways
Age can play a factor in, but a more notable difference is if someone has experienced losing a loved one previously. When he first started grief counselling, Doka, who also writes a blog for Psychology Today called Good Mourning, noticed "that a lot of my clients were adult children mourning an older parent, but then I realized that's probably their first major experience with a loss in their lives."
As couples grow older together they often will develop a complementary and codependent relationship, Doka said.
"Often when somebody dies it may affect the ability of another older person to cope independently," he said.
For example, one spouse may have trouble with mobility and the other has taken care of them. When the spouse who has done the caregiving dies, the remaining spouse may be fearful of what could happen to their independence and who will step up to be their caregiver. Older people "are likely to have experienced loss before. Grief is not something new to them," Dr. Doka said.
The financial impact of losing a loved one
The sudden loss of a loved one can leave families at a lower income level to grapple with more than just their grief.
"You're facing probably multiples crises at the time," Doka said. "Obviously the wealthier you are the more resources you can access."
For example, if a grandmother who regularly babysat for her granddaughter dies, in addition to dealing with grief, her daughter may need to figure out other childcare options and how to pay for them.
There are also funeral costs to contend with. In 2016, the average cost of a funeral was $7,360, which is far beyond the scope of most people's resources. It's important to remember that under the Federal Trade Commission's Funeral Rule, consumers are entitled to get a written, itemized price list from funeral homes. They can also purchase individual items, such as caskets, separately; and don't have to agree to a funeral home's package that may include services or items they don't want.
Regardless if the loss is sudden or expected (and regardless of income level), there are financial matters that must be dealt with both in the short and long term. Crowdfunding can be an essential tool to gather support this time. In addition, according to the financial literacy website Money-Zine, family members coping with the loss of a loved one should take these specific steps:
Locate and organize financial statements such as bank accounts, in addition to stock and bond information appearing in brokerage account statements.
Contact the Social Security Administration, inquiring about benefits that apply to family members such as a spouse or child.
Locate and organize retirement benefit information such as pension plans, 401(k) accounts and annuities.
Begin contacting these financial institutions, asking them to update the names on statements, mailing addresses and/or beneficiaries as appropriate.
Locate and organize medical benefit information, including those provided by former employers or government entities such as Medicare and Medicaid.
Locate and organize medical, home, automobile and life insurance policies, as well as wills.
There is no right way to grieve
Dr. Nadkarni said the most common questions she's asked from people coping with death are, "How long will I mourn like this and suffer this intensity of grief?" and "Why did this happen to me?"
"While there is no data to point to how long people grieve losses, and the response to loss is such an individual one, I focus on empathizing with the patient and helping them to be comfortable with the ambiguities of loss," Nadkarni said.
"This can mean validating the uncertainty of grief and death and acknowledging how tough it is to struggle with the question of why when we have no way of ever answering this question," she explained.
In the decades since Doka began his career, the approach to grief counselling has changed substantially. "We've become much more sophisticated in our knowledge of grief," he said. This means, in part, that mental health professionals counselling a patient coping with death have stopped looking for universal stages such as the traditional Kubler-Ross (five stages of grief) model. "Nobody that I know in the field holds to that anymore."
How to be supportive of someone grieving a loved one
In Bryan's case, his family and friends were quick to rally around him and offer a lot of support as he was coping with sudden loss.
"Close friends and family made sure I stayed active and got back into doing things that I had always done with Whendi," he says. "I was reluctant and each thing was very emotional for a while, but eventually I learned that I could still experience happiness doing the things we loved without her—without forgetting her or feeling like I was betraying her."
Nadkarni describes support from family and friends as "critical" to grieving a loved one.
"It's not important to say the right thing; in fact, expressing platitudes or making promises of the likelihood of the person being able to move on can be invalidating," she said. "Simply being silent and giving someone a hug can be the most important source of comfort."
It's important to validate the emotions that come with coping with death and the significant impact it has on their loved ones, Doka explained. Saying something like, "well at least he didn't suffer" may seem kind, but does not come across as comforting to someone who is grieving a loved one.
Doka has the following suggestions about what to say to people who are coping with death.
A simple, but heartfelt, "I'm sorry" or "I'm sorry for your loss."
Don't say "If you need anything call me." Instead, suggest specific, tangible things you can do to help such as cooking meals, helping with yard work or picking up children from school.
Avoid insensitive statements including "you're young, you can get married again" and "you have three other children." Instead, validate the pain they are experiencing and recognize it may take them a while to grieve.
Above all, be genuine in what you say.
The nonprofit organization HelpGuide, which provides information to people about mental and emotional health, has these suggestions about helping someone who is coping with death.
Don't let fears about saying or doing the wrong thing stop you from reaching out.
Let your grieving loved one know that you're there to listen.
Ask how your loved one feels.
Be willing to sit in silence.
Let the bereaved talk about how their loved one died.
Offer extra support on special days.
Family and friends should also be on the lookout for destructive behaviors such as overconsumption of alcohol or increasing talk of suicide, and refer the grieving person to resources where they can receive help.
Medical centers and hospice organizations can help form connections with area grief counseling groups, led by professionals.
Take care of yourself
This advice applies to anyone who is grieving a death but particularly pertains to coping with sudden loss.
"Be patient with yourself. Get support if you need it," Doka said, adding that the shock from losing a loved one and sudden grief can affect someone cognitively. "Try not to make dramatic changes in your life for a few months if you can," he said.
Bryan says the best advice he has for someone on how to cope with the loss of a loved one is to continue doing the activities you loved doing with the person you lost.
"Sadness and grief will haunt you in crashing waves at random times for a while, but take the time to enjoy little things and activities in life, and it will give you a window of light in a room of darkness," Bryan concludes. "As time goes on, the window will eventually turn into a door and offer an escape from the darkness. I'm not there yet but I see it happening and have hope for the future."
For additional information, see our posts How to Get Help With Burial Expenses, How to Start a Scholarship Fund to Honour a Loved One, and How to Write an Obituary and Deliver a Eulogy.