Show Bali Support: Resources To Help With Economic Relief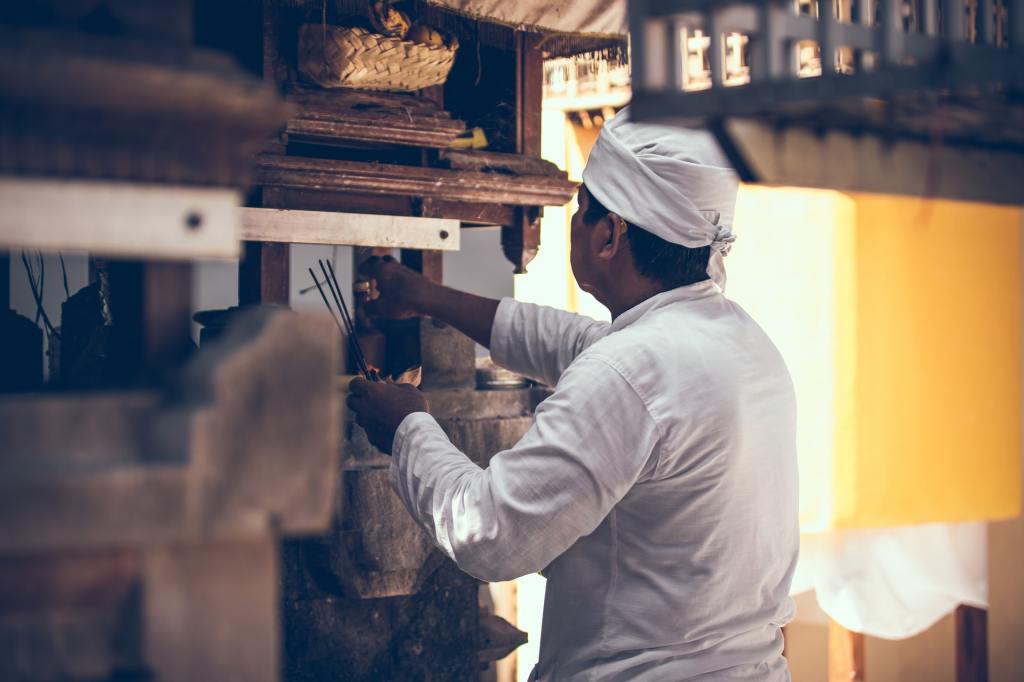 Australians and Balinese have a long history of mateship. Australians now account for more than a quarter of tourists visiting the Indonesian province and have been showing Bali support for decades. It's no wonder that Australians are turning to help Bali in their time of need as they face the economic downturn due to the coronavirus crisis. A complete stop to tourism has left the economy collapsing and Balinese in desperate need of overseas support.
Thousands of dollars have already been raised by Australians to provide financial relief and help Balinese people get back on their feet. If you want to help Bali, here's how to get involved.
Why is important to support Bali right now?
We now know that the economical impact of coronavirus is different in each and every country. Despite a low number of coronavirus cases in Bali, many countries have locked down borders meaning the tourism industry has taken a huge financial hit globally. For countries like Bali, where more than 80% of its 4 million residents are reliant on the tourism industry, travel bans this blow has left the economy crashing.
In 2019, 1.4 million Australians travelled to Bali. That suddenly shifted and on the 1st April 2020, only four international flights arrived and departed from its main airport — more than 95 per cent less compared to the same day last year.
While Australians can't travel to their favourite Bali hotspots, they are sending monetary donations to those they have formed bonds with over the years to help them survive.
Four ways to help people in Bali
Whether you want to start your own fundraising page, or donate to a business, charity or Balinese family in need directly. Here's how you can show Bali support.
1. Donate to families in need
There has been a huge response to the increasing needs of those in Bali awaiting travel restrictions to lift to get the economy back on track. With so many reliant on the generosity of strangers like the thousands of Australians donating to Bali, there's no shortage of families to donate to.
Why not spend some time exploring a range of GoFundMe fundraisers that serve to help Bali and read about the individuals and businesses impacted on the ground. Then choose where you want to donate.
2. Pledge to visit bali in the future
While you can't travel there, keep updated on the current coronavirus situation and local needs by following the Let's Help Bali facebook group. Then speak to your friends and family and pledge to make Bali your first holiday destination once it's safe to travel.
3. Donate to organisations on the front line
Floods of good samaritans have been on the ground distributing boxes of food basics and other essential supplies to workers and businesses who rely on the seasonal work brought in by tourism. But there's many other relief organisations currently working to get supplies to help Bali:
4. Start your own fundraiser for a Balinese family
If you or someone close to you knows of a Balinese family, business or community in need, it's easy to start your own crowdfunding page to help gather donations. We know that what the world is experiencing right now is like nothing before, each country and individual is experiencing their own version of the pandemic and each and every one of us is facing our own unique challenges. Through crowdfunding, you can easily choose where you want the money to go to and help address the specific and unique needs of each and every individual. The money will go directly to the cause, issue or person chosen by you.
Once live, if you're stuck for ideas on how to gather donations you could try throwing a Balinese themed party, within the limits of local social distancing recommendations, set yourself a charity challenge such as a marathon or 10k run, or sacrifice your favourite food item or compete in national challenges like Dry July. The options are endless and you can find a bunch more ideas here.
Related reading:
Make a difference in Bali right now
Though it may seem like the coronavirus pandemic is slowing, as some Australian states ease restrictions, there could be a long way to go until the world opens up for travel. For countries dependent on tourism, like Bali, will need support for longer than those who have less reliance on one industry.
If you want to start a fundraiser on behalf of someone you know in Bali as the country recovers from the economic fallout of the coronavirus pandemic, you can find lots of fundraising tips on our blog to help with your fundraising to help Bali.
Related reading: Do You Need To Raise Money Quickly? Try These Fast Fundraising Ideas