How to Help Your Community with Crowdfunding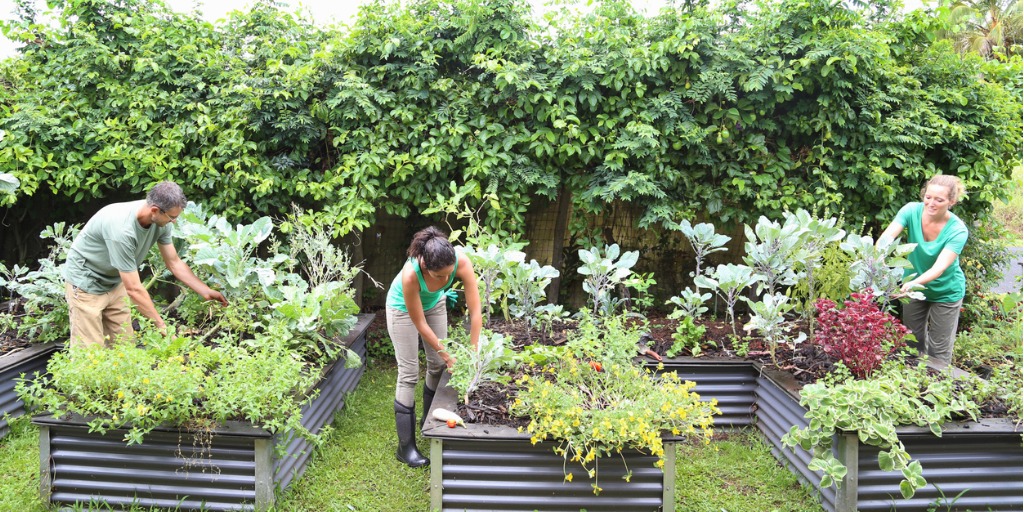 From volunteering at your kid's school to participating in local park cleanups, you take pride in the little things you do to keep your community a beautiful place. If you're wondering how to help your community with crowdfunding, there are a bunch of great ways to do it. As a popular fundraising tool, crowdfunding empowers people to raise money for projects and causes that they are passionate about.
In 1885, the people of New York used crowdfunding to pay for the Statue of Liberty's pedestal. Imagine what kind of positive or historical impact you can make in your neighbourhood with modern-day crowdfunding. Today, social media catapults crowdfunding's reach, making it easier to rally people behind your project.
Before you start crowdfunding for your community, it is important to develop a clear fundraising goal and a plan of action. From choosing a compelling community project to building awareness, this post will guide you in building a successful fundraiser.
Ways you can make an impact with crowdfunding
1. Create care packages
The Homelessness Partnering Secretariat (HPS) has regularly used the estimate that between 150,000 and 300,000 individuals experience homelessness in Canada each year. But you can make a difference in your own community. Consider making care packages that include vital resources like multivitamins, tissues, and toothpaste. You can start a fundraiser to help collect the funds needed to purchase the essentials. Invite community members to join you in assembling the care packages; it can serve as a lesson in gratitude.  
2. Help local animals
Offering up your services to your local animal shelter is a great way to give back, but it is important to remember that most of these organizations run on donations. Reach out to ask what supplies they need. Then set up a fundraiser that outlines the animal shelter's exact needs because donors like to know what their contribution is being used for. See how this animal shelter relies on their community and crowdfunding to help cats in need.
3. Create a relief fund for neighbours affected by a disaster
From house fires to floods, when a disaster strikes a home it leaves a lasting impact. The road to recovery is full of expensive repairs and oftentimes lost memorabilia. An easy way to help a family out after a disaster is to start a fund to help pay for repairs. The support from the community following such a tragic event will help lift the family's spirits.
4. Start a scholarship fund
For those of you who are passionate about higher education and are wondering how to help your community, consider starting a scholarship fund for local children. It can help encourage kids to start thinking about what they want to do after secondary school College isn't cheap and financial aid is limited. This is a meaningful way to give back to your community by helping a student get a leg up on their educational goals.
5. Create a community garden
When it comes to community gardens, there are endless benefits. Growing vegetables and fruits locally promotes healthy living, cuts down on your community's carbon footprint, provides educational opportunities, and offers time for community members to work together and strengthen bonds. You can start a fundraiser to raise the money needed to buy supplies. Work with your community to create the plans and build your garden.
The benefits that a service dog provides for someone in need are remarkable. They offer support directly related to their owners' needs, which can range from seizure assistance to diabetic alert dogs. A service dog can change someone's life, making it easier to complete tasks that may have been difficult on their own. Unfortunately, the cost of a service animal is pricey. But you can use crowdfunding to raise the funds needed to help someone in your community to buy a service dog.
7. School fundraising
School budgets cuts leave teachers and parents trying to make up the difference out of pocket. When supplies are limited, they can change a school's learning environment. As a parent, you want your child to have access to school supplies like musical instruments or science equipment that will help them grow. School fundraising is the perfect option to help fill some of the gaps. Enlist the help of parents, teachers, and faculty to spread the word about your cause.
Fine-tune your fundraiser
The power of crowdfunding is made visible through the stories that the fundraisers tell. It is important to share your story in a way that will resonate with others. When writing your fundraiser description, keep your readers in mind. Anticipate potential questions donors may have and provide them the information clearly in your description. Use these storytelling tips to learn how to engage potential donors through your writing.
Don't forget that the visual aspect of your fundraiser is just as important as the written. Having high-quality photos only helps to tell your story. Fundraisers that have at least five photos raise twice as much as fundraisers with only one photo. Adding a video that explains what you are raising money for is a great way to connect with donors. Data shows that fundraisers with a video significantly more.
Building awareness in your community
Social media is the perfect place to build your fundraising community. Getting people to see your cause is simple when you can reach out to thousands of people with the click of a button.

Organize

fundraising events

that help capture the attention of your entire community.

Creating a Facebook Life Event is the easiest way to get visibility. This trick guarantees that your post will make it to the top of your friends' Facebook feeds.

Ask local businesses if they want to aid your fundraiser by offering matching donations or sponsoring fundraising events.
The power of community
It can be difficult to ask for help in times of need. But what many people don't anticipate is the overwhelming support that crowdfunding can ignite. When a community offers help to a neighbour struggling financially, the results are inspiring. Watch how a community came together to help Krissy Mae Cagney's vision of a gym where former addicts can get support and hope during their recovery. You can learn more and watch an inspiring video on her fundraiser page, Reps for Recovery.  
How to help your neighbours
For more ideas on how to help your community check out fundraising ideas for community projects. You can cultivate local change by crowdfunding for your community. Now that you're prepped and ready, launch your fundraiser today.