How You Can Support R U OK Day in Australia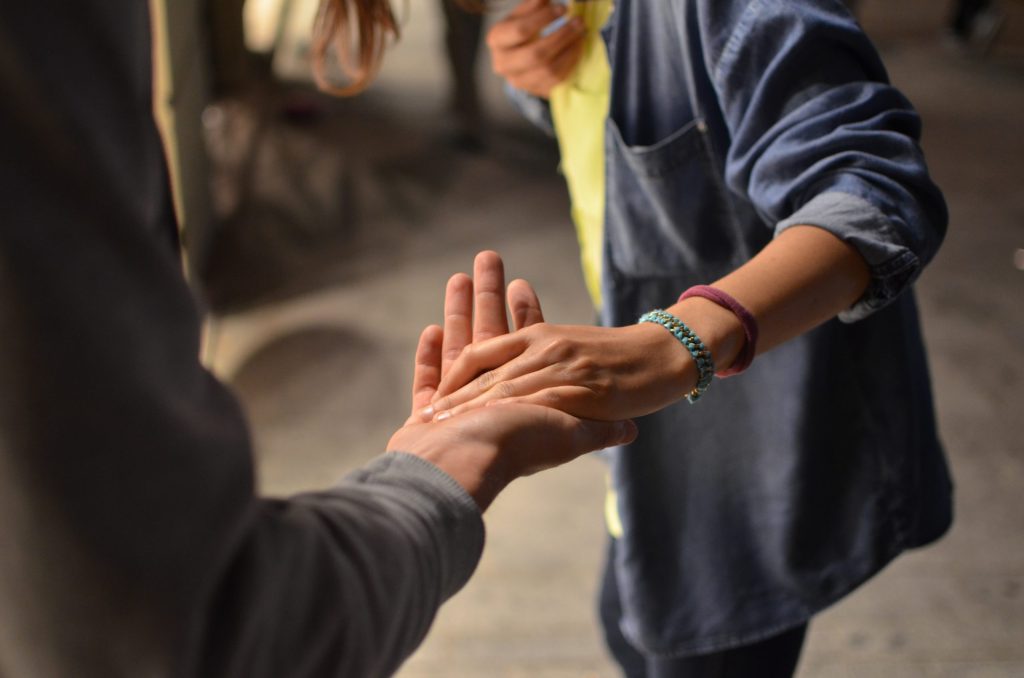 Mental health and suicide prevention organisations in Australia work around the clock to support Australians during some of the most challenging times of their lives.
As part of its ongoing mission to better support Australians suffering from mental health, R U OK? Day Australia encourages Australians to check in with one another and ask a simple question. Asking R U OK? can prompt an important conversation about one's mental state.
In August 2020, the federal government dedicated $15 million to fund a mental health package to support Australians suffering amid the ongoing COVID-19 restrictions. The extra support will also help with the possible long-lasting effects of the epidemic on mental health.
It's more important now than ever to ask R U OK and look out for one another's mental health.
Start a fundraiser for R U OK day
What is R U OK? Day in Australia?
A conversation could change a life and R U OK Day encourages Australians to take four simple steps to having a conversation that could change the course of an individual's mental health. The four steps start with asking someone if they are okay, listening intently, and encouraging them to take action. The fourth step is to remember to check in on how they're doing beyond the initial conversation. By fostering and encouraging ongoing conversations about mental health, together Australians can break down barriers and stigmas associated with negative thoughts.
So when is R U OK Day? On Thursday 10th September 2020, R U OK? will celebrate R U OK? Day and Australians are collectively asked to pay attention to the issue, check in with friends, and fundraise to put an end to deaths by suicide in Australia.
R U OK Day event ideas: Five ways to make a real difference
Every year more and more Australians are taking action around R U OK Day to make an impact and to raise awareness and vital funds. Here's some ideas on how you can make a difference this year and beyond.
1. Check in with friends and loved ones
The sole purpose of R U OK? Day Australia is to encourage Australians to check in with friends and loved ones. Life is busy and moves at a rapid pace. Taking a moment to stop and acknowledge that some may not actually be ok, and asking whether they are, could have a life-changing impact.
So do it. Ask the question. R U OK?
2. Create awareness through social media
R U OK? Day is encouraging Australians to learn what to say after the initial check-in and is calling for Australians to help spread the word to keep the conversation going. You can help by sharing your experiences or tips on social media about how to approach these difficult conversations.
You can even download and share the R U OK Day resources available on the R U OK Day? website to reach more people through your own social networks.
3. Fundraise for R U OK? Day
Organisations delivering mental health services on the ground are busier than ever. In fact, Good Friday 2020 was recorded as Lifeline's busiest day in history as COVID-19 saw a strain on the mental health of Australians. They need your help now more than ever.
By starting your own fundraiser, you can choose who and how you ask for money. Whether setting yourself a challenge, giving up something you love for a sustained period, or dedicating a special occasion. Many Australians have even taken the lockdown period to grow a moustache or beard, or brave the shave. There's plenty of ideas available to help you ask those close to you to donate to your cause.
It's simple to set up your own crowdfunding page for a charity on GoFundMe. Once you've chosen your challenge, you can start charity fundraising here.
4. Donate directly to an R U OK? Day fundraiser
There's a range of ways you can donate to fund the work of R U OK? in Australia.
If you're looking to support individuals directly impacted by the issue of suicide and mental health, you can donate directly to a GoFundMe for an Australian who has experienced mental illness or suicide attempts first-hand.
Take Lauren, for example, who started a fundraiser on behalf of R U OK Day in 2019 in memory of her twin brother, who took his own life just short of their 30th birthday. Lauren started a GoFundMe and named it Party Marty Mental Health Fund, and it has since raised over $6,000 for R U OK.
Related reading:
Take action today
The true extent of the impact of COVID-19 on the mental health of the nation is yet to be fully understood. But the good news is that the right conversations are being had and there is more support than ever in place to help those who need both long and short term help. Play a part in getting vital relief to those in need and crowdfund for a mental health organisation today.
Related reading: Do You Need To Raise Money Quickly? Try These Fast Fundraising Ideas