Movember in Australia: All the Ways You Can Get Involved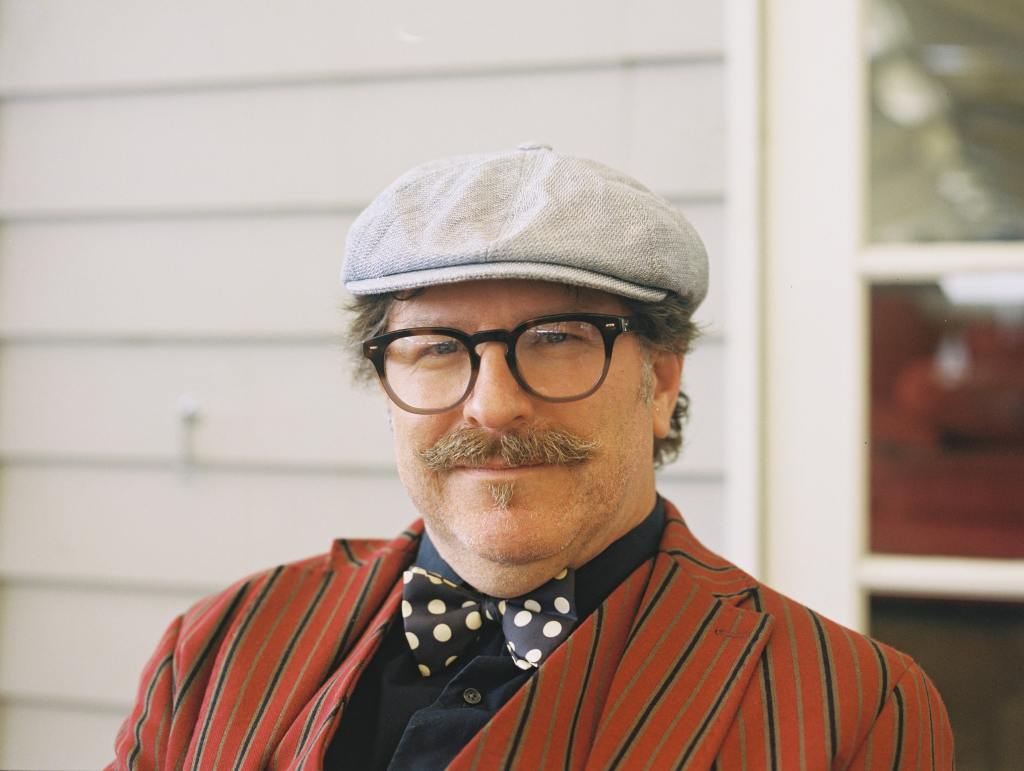 Australian-born Movember has become synonymous with the 11th month of the year. If you're a seasoned pro at growing a tash, or a first timer, make your Movember in Australia a unique one this year.
What is Movember?
Movember originated in Australia in 2003 to raise awareness of prostate and testicular cancers, and quickly spread around the world to collectively raise millions for the causes.
Movember sees men, also known as 'mo bros' grow a moustache throughout November to raise funds and awareness for men's health issues, including testicular cancer, prostate cancer and suicide prevention. The idea was born in a Melbourne pub in 2003, when mates Travis Garone and Luke Slattery decided to bring back the tash for a good cause.
Today, Movember is a registered charity and continues to be an annual event in which individuals pledge to grow their best moustache during the month of November in support of a variety of men's health issues, including mental health and suicide awareness
Movember fundraising ideas
Want to take your fundraising one step further than growing your moustache? Tap into the inspiration for charity challenges below.
1. Ain't mo mountain high enough
How mo can you go. Dipping into valleys or slow, long climbs to the peaks, join an inspiring team of champions taking on the brutal challenge known as "Everesting" and climb the equivalent of Everest on your bike this November to rally more dollars for your Movember fundraising bank.
Whether you're able to get out into the mountains, take on a local hill multiple times, or climb static hills on your indoor bike, there's no excuses for backing out. Much like Movember in its earlier, the concept of Everesting was born in Australia but quickly is taking off around the world.
2. Challenge yourself for 60
With the latest figure showing that sixty men die from suicide every hour worldwide – equating to one man every minute – let's use this number for good. With these 60 men every minute in mind, why not challenge yourself to cycle, run, walk or swim (November is so close to summer in the Southern Hemisphere!) throughout November in return for donations for your Movember fundraiser. Your donations in turn will help men get the mental health support they didn't. Why not team up with some friends and help keep each other motivated with races and fancy dress runs?
3. Moustache trivia (and beers)
Given that Movember started over a good conversation with a mate at the local pub, embrace the spirit and get your best ones together for a beer and moustache-themed fundraiser. If you're in an area where the COVID-19 Covid-19 pandemic has left you restricted on movement, gather your mates (fully moustachioed of course) for a Zoom call, decide on your trivia master and let the virtual good times roll. Be sure to include a 'match the moustache to the celebrity' round. Funds can be raised by the losers of each rounds making a token donation and a bonus donation for the runner up!
4. Mo control, mo problem
Hand over all control. You are no longer in charge of your facial hair. After setting up your GoFundMe page, let donors each nominate a week (in return for a generous donation, of course) in which they will be allowed to fully control how you style your tash for the entire week. Dye it, half shaven and half grown out, tousled into a fine gentleman's handlebar? Get snapping photos of each one and post on your GoFundMe page to give your mates a laugh.
Related reading: Do You Need To Raise Money Quickly? Try These Fast Fundraising Ideas
How others are doing Movember
Movember marathons
Straight in at the deep end and kicking off Movember early on the 2nd of November the East Malvern Tooronga Cricket Club will pound the streets to raise money for two causes close to their hearts; cricket and Movember.
Everyone is invited – even you! Check them out and get yourself (and your mo!) involved.
Mohawkvember
Thinking outside of the box with a Mo-HAWK for the occasion, this group of incredibly creative coal miners have managed to remain OH&S compliant while still being able to get creative with the hair on their head.
The Broadmeadow miners aim to break down the stigma surrounding mental health in the coal mining industry, bringing their work pals together to make mental health "as much as a safety priority as a pair of gloves".
Brave the shave; a reverse Movember
What if you want to participate in Movember but have a mo anyway? Mitchell has found a get around so nobody needs to be left out of the 2020 Movemeber challenge, pledging to brave the shave and getting rid of his head and facial hair.
In Mitchell's own words: "please donate so I don't go bald for nothing". It's a fair call!
Ready to make a difference this Movember?
GoFundMe makes Movember fundraising quick and easy. Setting up a page takes five minutes, if that, and our blog is jam-packed with tried and tested fundraising hacks to try. Don't forget to share your GoFundMe far and wide on social media, and remember – whatever you grow, will save a bro!