A Quick Guide On How to Help Australian Farmers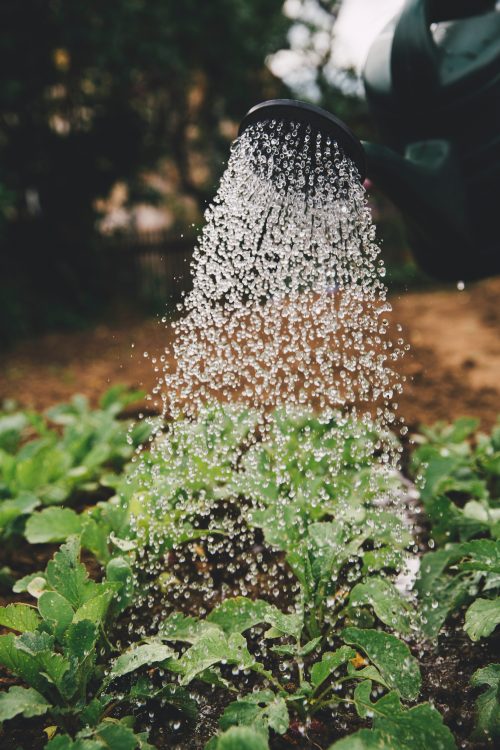 Earlier this year, we were desperate to help Australian farmers. As our rural communities were ravaged by bushfires, flood and drought in equal succession, we watched on with horror at the sight of scorched earth, wildlife fighting for survival, livestock starving on properties and struggling families pleading for assistance. With a bit of Aussie mateship, though, we banded together and now finally, we're seeing our communities get back on their feet.
With some parts of the country still in drought, and the impacts of previous drought expected to go on for some time, many want to know how they can continue to help Australian farmers thrive in the face of unpredictable weather conditions. Using our experience from earlier this year, we've compiled a number of ways you can offer your support, now and in preparation for future disasters.
Fundraise for Australian farmers
Why we need to help Australian farmers
Drought is not unusual in Australia. Ever since records began, various areas of the country have gone through times of extreme dry. The drought we've just had was different, though – it was the worst on record and we're still well on track for a dry summer across most of eastern Australia.
It's a cyclical problem that never really ends, and the effects can be devastating. For several summers now, drought relief for farmers has been front and centre of fundraising efforts across the country, because we rely on our farmers for our produce. When they do well, we feel the benefits of that. We hope this guide on how to help Australian farmers will help you with your fundraising efforts so that you can continue giving back.
What is the government doing to help?
According to the 2019 Australian Government Drought Response:
"As a consequence of climate change, drought is likely to be longer and more severe in some regions and over broader areas. It means that farmers and communities in some regions are likely to see drought more often."
Because of this, a $500 million drought stimulus package was introduced in November of last year, including concessional loans for businesses with a two-year interest period. There was also millions of dollars' worth of funding for regional and rural community projects to help with drought relief for farmers.
What can we do to help Aussie farmers?
While the government stimulus has no doubt been helpful, it was community support and meaningful consumerism by way of buying local, crowdfunding and volunteering our time that really got our farmers through. There may be nothing we can do about the many droughts to come, but there are other ways we lessen the impact of it.
Support a charity
There are so many charities providing drought support for farmers. You could Buy a Bale for a Farmer, or donate money to Australian farmers through organisations such as Rural Aid or Drought Angels. These charities often work on-the-ground and in the communities, so they know what's needed and where. They can distribute food, water or gift cards and cash to struggling families.
Help out regional and rural small businesses
It's not just the farmers who are doing it tough, it's also the people living in towns. When farmers don't have as much money, they're less likely to go into town to spend money, so every business suffers. Which is why organisations such as Buy from the Bush are so important. Through their social media accounts, they highlight rural and regional small businesses. It gives us the chance to find out about wonderful products and our money goes to the pockets that need it.
Rural tourism
For many communities, tourism is a vital cog in the financial wheel. One of the best ways you can support drought-hit farmers and communities is to visit. Stay in a local BnB or the town's tavern. Buy produce from the markets and visit local restaurants. It will all support rural communities to help stay afloat in this difficult time.
Volunteer your time
If money is tight but you have oodles of time you could volunteer to help out. Organisations such as Aussie Helpers facilitate people to head outback and help out at a property. There's also the Lions Club Need for Feed that are always asking for volunteers for their next Hay Run.
Donate to a fundraiser like Fiver for a Farmer
In 2018, Sydney school student Jack Berne set up a hugely successful Fiver for a Farmer campaign. He asked people to donate just $5 to help with drought relief for Aussie farmers and raised over $700,000. He has set up another campaign in 2019 and it is still going even now. He's raising money for Rural Aid and Drought Angels and is sending regular updates through his GoFundMe page.
Become a fundraiser in your community
There are lots of ways you can help fundraise donations for Australian farmers. You could set up a collection in your local community, school or church for non-perishable food supplies and water, or you could hold a fete, raffle or cake stall in your local area. By setting up a GoFundMe to facilitate your fundraising, you can easily donate all of your proceeds to help Australian farmers through one of the charities mentioned above.
Donate to help Australian farmers today
Even despite the much-needed rain we've had, it's likely our farmers will still need some help for some time to come. Farmers are tough but there's only so much they can handle. With our support, there's no doubt we can help them get through this, and the many more, crippling droughts.
Maybe your friends are asking for advice on how to help Australian farmers? Try starting your own GoFundMe page to gather their donations on behalf of a community or relief charity. We might be distanced by vast open plains, but it has never been easier to make a difference.