Coronavirus Relief for Small Businesses: Creative Ways to Get Help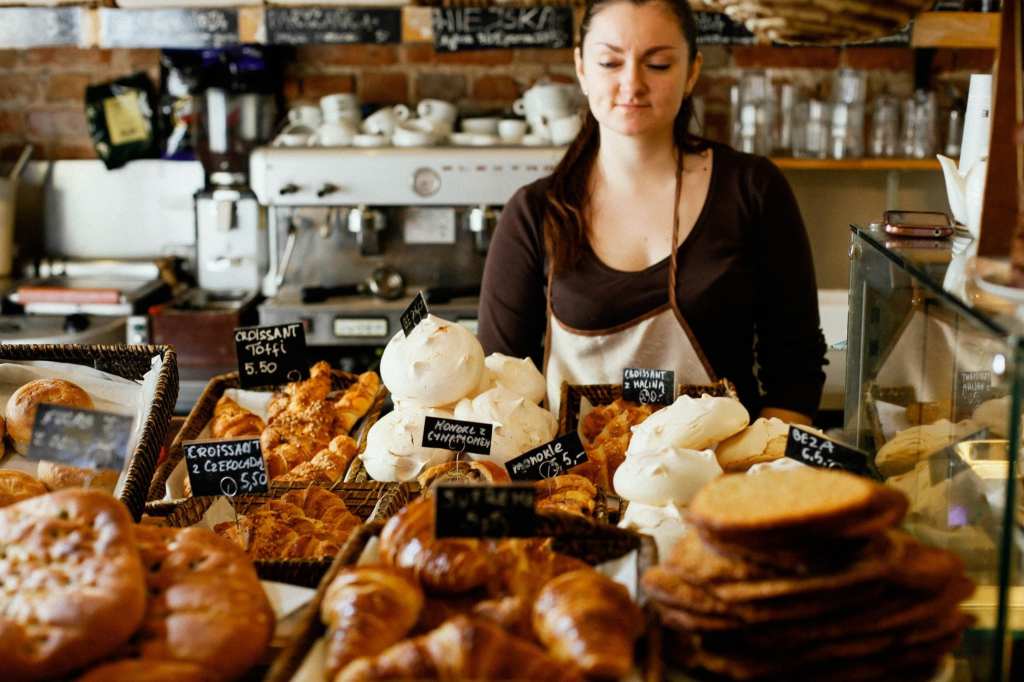 Coronavirus relief for small businesses is what's on the mind of millions of sole traders, agencies and small operators in 2020. They're feeling the financial strain of the coronavirus after changing business practices in line with the Department of Health social distancing rules, and with no end in sight, they're wondering now more than ever how they'll survive the next year of uncertainty.
While many businesses can stay afloat in the short-term, others will need to take stronger precautions to ensure their survival through this crisis. If you're one of the two million small business owners across Australia worried about the future, or you're already struggling with sustaining revenue, there are many avenues for financial assistance. The seven ideas below aim to offer coronavirus relief for small businesses just like yours.
1. Coronavirus small business loans 
To help combat the financial fallout from the coronavirus, the Australian government is offering cash flow boost loans for small business owners. The Federal government and Australian Treasury has created a financial relief plan to help small businesses affected by coronavirus through affordable loan options. The Coronavirus SME Guarantee Scheme will offer small business loans to help them through the coming months. The scheme offers long-term repayment options for SMEs with a turnover of up to $50 million, and it's now in its second phase with loans made to 30 June 2021.
To find out if your business is eligible, plus other relief funds announced by the Australian Federal Parliament, visit the Australian government's Coronavirus assistance for business page.
2. Leniency from credit card companies
Many credit card companies have restructured their terms to offer COVID-19 disaster relief assistance for small businesses. For example, the Commonwealth Bank of Australia have committed to waiving fees, reducing interest rates and extending repayment terms for customers who cannot meet repayments due to the coronavirus. Be sure to check with your bank or credit card company to find out if they are offering any special services during the COVID-19 pandemic, or other business resources. During times of crisis, many lenders and credit card companies are willing to negotiate on payment timelines and fees.
3. State and local resources
COVID-19 relief for businesses varies across different states and cities. For example, New South Wales SMB's will benefit from a new $45 million grant program to cushion the blow of the southern border closure. Meanwhile, the Premier of Victoria has established a $500 million Business Support Fund that's well underway to assist small to medium businesses and help retain employees as revenue decreases.
Check with your state's chamber of commerce to find out what financial relief options exist for your small business.
4. Coronavirus relief for small businesses through crowdfunding
Fundraising for coronavirus expenses could be a lifeline if your small business is struggling during the COVID-19 outbreak. While grants, loans and stimulus measures can help greatly, it can take weeks — and even months — to receive that type of assistance. But with crowdfunding, you're able to receive emergency financial assistance immediately.
Many people who are financially secure have shown that they are eager to help those affected by COVID-19 — and crowdfunding gives them a way to easily do that. Your customers want to show their support and lend a hand to their favourite local business, but they may not know how. With online fundraising, loyal customers have an actionable way to step up and help you when you and your business need it most.
You can use crowdfunding to pay for any of these expenses and more during COVID-19:
Your monthly rent or mortgage payment
Paid sick time for your employees who are affected by COVID-19
Crisis pay for employees who aren't sick but are out of work
Employees who need time off to care for their children
Any other operational expenses you're struggling to pay
If your business has already started a GoFundMe and you have questions about how to set up withdrawal to your business bank account, please take a look at our article on business and organisation withdrawals. 
Further reading:
Real businesses that have started successful fundraisers
Below are just two examples of small businesses that turned to online fundraising during a personal financial crisis.
After closing due to the New South Wales shut down of non-essential services, the owners of the Bearded Tit bar in Redfern, Sydney were concerned about its staff being hurting financially. They launched a GoFundMe page to act as a "virtual tip jar" or where loyal customers could buy a drink for the venue's bartenders as a way to support their staff during COVID-19. Customers and supporters donated over $12,000 in less than five days.
In Western Australia, Mojo's Bar in Fremantle had to close its doors because of COVID-19. After recent closures for renovations, they were concerned about "weathering the storm" through the closure period so launched a crowdfunding page to collect donations to see them through the hard times. Thanks to its supporters, Mojo's Bar raised more than $50,000 in two weeks.
5. Tax-free cash flow boosts
To help those affected by the pandemic, the Australian Taxation Office (ATO) is providing small business tax relief for coronavirus. The ATO announced that it was giving small businesses a tax-free cash flow boost between $20,000 and $100,000 upon lodging activity statements.
6. Coronavirus business grants through private companies and council
Facebook is making $100 in cash grants and ad credits available to small businesses in over 30 countries. The grant money can be used to cover operational costs, take care of employees, pay rent and more. Facebook says it will start taking applications in the coming weeks, and businesses can sign up for updates on their grant page.
Small business grants of $5000 to help those affected by the decrease of foot traffic in Melbourne. Businesses must employ no more than 50 FTE employees and be part of the JobKeeper scheme, plus have a 'bricks and mortar' presence within the City of Melbourne municipal boundary. Check out SmartCompany's list for details of a Business Support Fund grant for other Victorian businesses affected, too.
7. Pivot your business to offer in-demand services
Many small businesses are using their creativity and skills to serve some of the most in-demand needs at the moment. Whether taking your performance virtual, or offering online ordering and delivery, Australian small businesses have been quick to adapt and pivot to ensure the cash flow doesn't dry up during the coronavirus crisis. Popular snorkel and face mask company Ninja Shark is converting its water sport products into N95 face masks to help protect our frontline workers amidst a supply shortage of personal protective equipment.
With a little help, your business will weather the storm
Though the coronavirus pandemic leaves a lot of uncertainty in our future, rest assured that your customers and supporters want to help you survive. fundraising can help you navigate this financially stressful period, and our Donate Button makes it easy to share your cause online. Start a GoFundMe today and get financial relief for your small business right away.