Your Ultimate Guide to Brave the Shave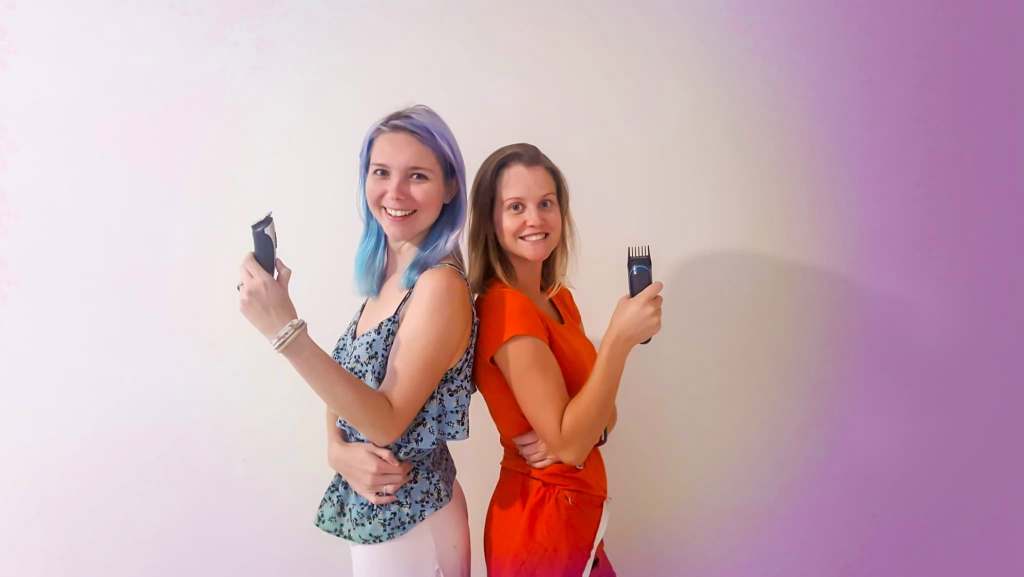 Ever considered shaving your head for charity? You're not alone. If you are bold enough to brave the shave you'll be joining a movement of passionate Australians shaving their head to raise vital funds for charities.
COVID has left charities "under significant stress" and in need of your support – whether helping those on the frontline of mental health services, protecting native wildlife, or rebuilding communities after natural disasters
Brave the shave and give back to our much-loved charities at a time when they really need our help.
Should I brave the shave?
The World's Greatest Shave is an initiative run by the Leukemia Foundation in Australia every year and encourages you to get sponsored to shave, cut or dye your hair a different colour. All funds raised will help put an end to leukemia and blood cancer.Outside of this initiative Aussies are braving the shave year round. Taking it into their own hands to choose their cause, and take on the big chop as a commitment to their favourite cause.
4 ways you can get involved
Getting involved with this fundraising event is easy, whether you plan to brave the shave yourself or support someone else.
1. Brave the shave yourself
Simply pick a date to shave your head, set up a charity fundraiser on GoFundMe, post your fundraiser across your social platforms and let the donations roll in!
Take the time to tell your story. What cause are you choosing to support? Why did you decide to brace the shave? Maybe you have personal experience of cancer or want to support a friend or family member with the disease. Perhaps you had been toying with the idea of shaving your head and have finally decided to take the plunge for charity.
Make sure you share before, during and after photos with your donors by updating your GoFundMe page. Better still, film the big shave or do a facebook or Instagram live so that everybody can tune in, support, and donate, in real time.
The great thing about the GoFundMe charity fundraising feature is that we send every penny of your funds directly to your chosen cause. This means less faffing about with logistics and more time to focus on raising as much money as possible for a hugely worthy cause.
Be sure to tell your employer about your fundraising efforts as many workplaces run supportive matching schemes that double your donations.
2. Donate your hair
Before you shave your head, be sure to check out Hair With Heart from Variety – the children's charity- a great initiative that makes real hair wigs for children and young adults who have lost their own hair through cancer treatment or an illness.
The Hair With Heart initiative is always looking for hair donations but there are guidelines for what they can and can't accept, so take a look before you donate your hair.
If shaving your head feels like a step too far, you can chop off your locks and still do good
3. Promote a pal's page
Got a friend who is going to brave the shave? Give their fundraiser a boost by clicking the big 'share' button that makes it easy to post the link on Facebook, Twitter and more. Encourage everybody you know to donate to your friend's cause.
Did you know that every time a GoFundMe fundaiser is shared online, an average of $79 is raised? Sharing really is caring!
4. Donate to other fundraisers
Not up for shaving your own head but keen to donate to someone else's fundraiser? You can find others who are braving the shave by using the discovery tool on GoFundMe.
These examples of successful fundraisers might even inspire you to commit to the chop today.
Beard and head
Dave Hudson went the extra mile, not only shaving his head but also his much-loved beard to raise funds for the Brain Cancer Foundation. What a champ!
MATES WITH DONATION RATES
Grab a few buddies and bring them along on your journey like Josh, Jacob and Ben. Together they raised over $2,700 for the Australian Childhood Foundation.
Not the eyebrows!
Taking it up a notch in a bid to get more donations, Mitchell encouraged generosity by promising to go all in and even shave his eyebrows if he hit the big $5,000 milestone. He's yet to get there, but has already raised over $1,600 for The Movember Foundation.
Brave the shave for good today!
It takes minutes to set up a GoFundMe fundraiser. There are no hidden fees and our trusted GoFundMe Guarantee keeps your money safe.
Our experts are here to help you day and night and there are tons of fundraising tips on our blog.