The 10 Best Charity Marathons and Half Marathons in Australia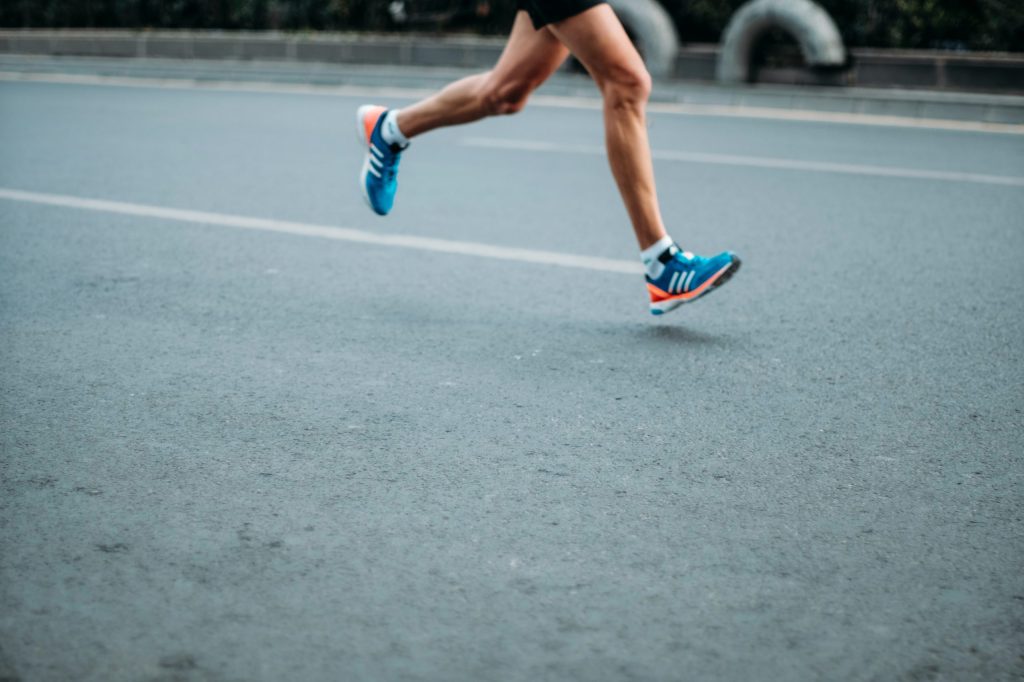 Australians love to hit the road or trail and explore some of the country's most diverse and unique landscapes by foot. That's why Australia is home to some of the most invigorating and challenges running events around the world. Whether you want to pound the pavement in metropolitan Melbourne or hit the tracks on the iconic red sand of Australia's outback. We've rounded up some of the best marathons and best half marathons in Australia.
Why do a charity race?
Some take on one challenge of a lifetime and then hang up their running shoes. Others may regularly compete and challenge themselves to hit personal bests along the way.
Combine your running goals with fundraising goals for your favourite charity. If you are already training for a marathon, much of the hard work is being done. Or if you're not ready to take on the full distance, you don't have to look far to find some best half marathons in Australia. Once you've chosen your distance, it's easy to simply and effectively tie a cause you care about to your efforts and make an impact in your community.
Challenge yourself
If you are training for a charity marathon or half marathon in Australia, chances are you have a healthy dose of competitive spirit. Bring that spirit into your fundraiser by adding some competition. Build your fundraising goals into your running goals. You can get creative in countless ways. A few examples are below:
Promise to run one kilometer for every $1, $10 or $100 raised

Encourage people to donate per kilometer – that's $42 for a marathon!

Run a set amount per day and get your supporters to donate an agreed amount per day: 10 days x $10 = $100
And with GoFundMe Team Fundraising you can raise money with a group of people. Each team member has the same tools to share the fundraiser across social channels. With a leaderboard built into your fundraising dashboard, you can inspire friendly competition to drive donations.
Support your favourite cause and charity
Choose a charity that matters to you. If a loved one has battled cancer you can support a charity whose mission is to find a cure and support cancer patients. Since you will be approaching your family and friends for donations, if the cause is important to you, it's likely important to them.
Whether or not you have a personal tie to the organisation, there are tens of thousands of charities in Australia tackling issues like climate justice, indigenous equality and inclusion, mental health, and much, much more.
Create awareness for your cause
By incorporating a fundraiser into your big race, you are helping drive not just donations but awareness for your cause. First, craft a fundraising page that is creative, compelling, and explains why you are passionate about your cause. Then the most important part is to share. If your friends and family don't know about your fundraising efforts, then they can't support you along the way.
Be sure to reach out to local media, encourage your friends to share your fundraiser across social channels, and keep your donors engaged with frequent updates about your fundraiser.
How to pick the right charity marathon or half marathon
Depending on where you are in your running journey, you might be ready to take on a full marathon or be working your way up from a 5k and want a shorter route to begin with. The good news is, most marathon events also offer shorter routes for those wanting to get involved, but may not be ready to go the full distance…yet!
The 10 best charity marathon and half marathon races
With hundreds of thousands of people participating in marathons across the country, here is our roundup of some of the best marathons in Australia.
Many of these runs are going virtual for 2020 to accommodate social distancing requirements, so you can now even raise money for a great cause and compete in these races without leaving your very own backyard. Or get a small group together to run at a distance and cover the event distance on a route of your choice. Check the organiser's direct website for the latest updates and arrangements that are in place to ensure that the events are COVID-19 safe.
1. The Australian Outback Marathon, Ayers Rock
Entrants have been known to travel for this event from over 29 countries. Uluru looms in the background and participants are led through some of the most uniquely Australian landscapes, from sand dunes and bush trails. A must do on any runner's annual marathon calendar.
2. Sydney's iconic City2Surf
Sydney's famous course from the Sydney CBD to Bondi celebrates its 50th year in 2020. Despite going virtual to factor in COVID-19 restrictions, Australians sign up in droves to back one another, race, or line the streets and cheer competitors on, while raising money for local causes along the way.
3. Melbourne's City2Sea
A sister event to Sydney's City2Surf. The Melbourne course starts in the city and ends in St Kilda. Take part in the full length 14km or join the 5km and soak up the atmosphere. No doubt Melburnians will be embracing the sunshine with a few beers at the end too.
4. The Great Ocean Road Marathon
One of the few marathons that hugs the coastline for the entire 44km route, this marathon follows the Great Ocean Road from Lorne to Apollo Bay along the Victorian coastal route. It is the main race within the annual Great Ocean Road Running Festival.
5. Blackmore's Sydney Running Festival
Covering the iconic Harbour Bridge and Opera House in its stunning harbourside route, this marathon takes in some of Australia's most coveted views. One of the only running events that closes off the Sydney Harbour Bridge to runners, Australians travel from far and wide to participate in this iconic annual event.
6. Rottnest Running Festival
Those who participate in the stunning Rottnest Running Festival benefit from some of Western Australia's most stunning landscapes on the beautiful Rottnest Island. With a full 42.2km marathon option and 21.1km half marathon, as well as 5km and 10km fun runs make the event accessible for all, or even just a fun day out for the family while supporting local competitors.
7. Six Foot Track Marathon
The Six Foot Track Marathon is known as one of the toughest marathon courses in Australia and has been hosted by the Blue Mountain since 1984. Less than 1,000 take on the annual challenge The 45km trail takes around five hours and sees runners traverse some of the toughest landscapes in the world.
8. Tassie Trail Festival Marathon
Dubbed the "sexiest, silkiest trail you'll run", the Tassie Trail Fest Marathon follows a mountain biking trail in the heart of Tasmania's wilderness. Run the Frome Forest Reserve with distances covering the traditional 44km marathon, with multi-day ultra marathon trails options available.
9. Gold Coast Airport Marathon
The Gold Coast hosts over 20,000 runners every year for the Gold Coast Airport Marathon. The event lasts for two days and covers a full marathon, wheelchair marathon, and half marathon, as well as wheelchair 15km, 10km and 5.7km races. Junior Dashes are organised to get the younger aspiring runners involved too.
10. Bridge To Brisbane
Choose from a 10km or 5km run, the Bridge to Brisbane will see you navigate the Gateway Bridge and pound the pavement alongside the Brisbane River. This event is all about community and participation comes first rather than being competitive and winning.
Make a difference today
Run and fundraise for a cause you are passionate about. Rally your friends and family to contribute to your fundraiser so you can not only hit your running goals, but your fundraising goals too. Charity fundraising on GoFundMe makes it easy to effectively and simply raise money for your favourite charity.
Take your fundraiser to the finish line and start charity fundraising in Australia today.
Related reading: