How to Start a Memorial Fund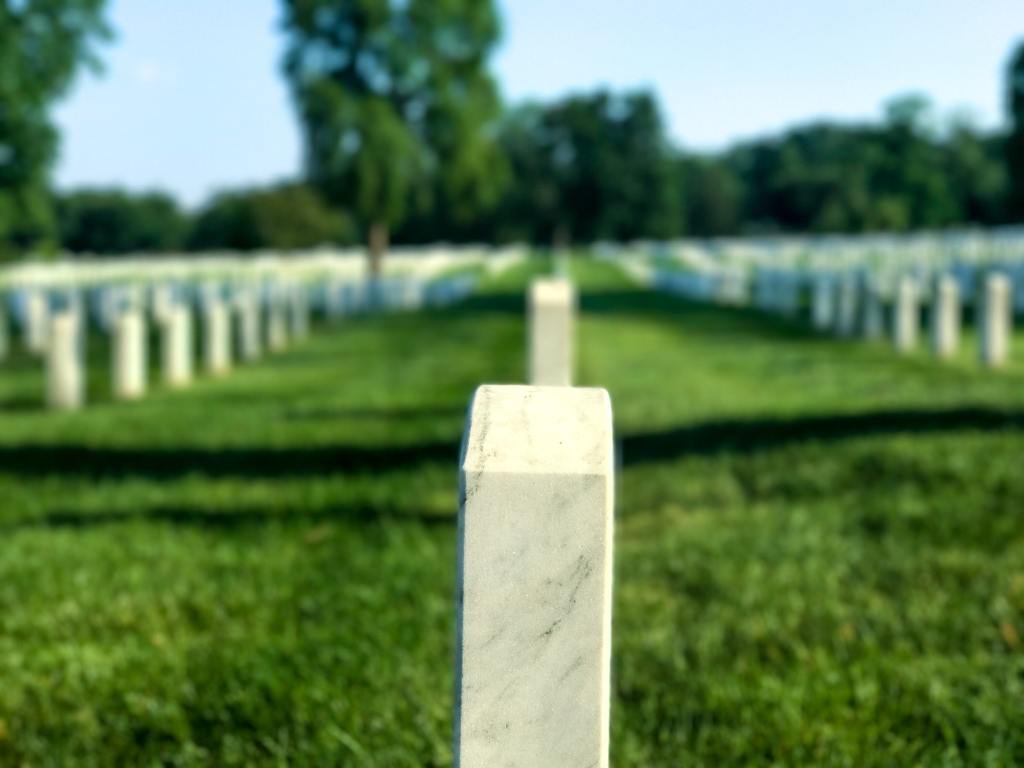 In the days following the death of someone you love, it's hard to find the strength to plan a funeral or memorial, let alone even know how to start a memorial fund. However, a memorial is an important opportunity for those left behind to create meaning from loss, strengthen human bonds and celebrate the life of the loved one. While it's almost always meaningful to have a memorial, it can also be expensive. A memorial fund can help raise much-needed money while helping those who loved him or her to make a positive and lasting contribution in their honour.
Pay tribute to your loved one
A memorial fund can be set up for many reasons – to carry on the spirit of the deceased, set up scholarships or help relatives cope with unexpected expenses. It keeps a legacy alive while working to improve the lives of others.
Research

finds that grief can affect children in six different ways – cognitively, emotionally, physically, spiritually, socially and behaviourally. Paying tribute can help them find closure and peace with their loss.

The average funeral in Australia starts at $4,000 and can run up to $15,000 for more elaborate ceremonies

.

The everyday Aussie cannot rustle together $1,000 for an emergency,

which means that planning a funeral can be a heavy financial blow.
How to start a memorial fund with seven meaningful ideas
1.

Pay tribute to someone's life while helping others
One way to memorialise the life of someone who you've lost is by helping others. The Gina Montalto Memorial Foundation, for example, was created by Gina's parents after her tragic death in the shooting at Marjory Stoneman Douglas High School in Parkland, Florida. Since then, they've raised more than $400,000 to help students pay for university fees and other causes close to Gina's heart.
2. Help a grieving family in their time of mourning
If you know a family that has recently suffered a tragic loss, help them offset the cost of a memorial or funeral. When the Trinidad family was in a horrific car accident that killed 5 people and left just one survivor, their community came together to raise nearly $200,000 for the funeral expenses and any additional support needed for Mary Rose, the mother who survived the crash with very serious injuries.
3. Fund hope for a cure and help the suffering
Many memorial fundraisers are set up to raise money to fund research and help others faced with the same condition. Maddie set up the Carroll Freeman Memorial Foundation after her father committed suicide after struggling with depression and alcoholism. To highlight funding gaps in mental health care in the US and to give support to people like her father, Maddie raised more than $8,000 to help someone in need get treatment.
4. Set up a scholarship fund
Scholarship funds can honour the passions of the deceased, ensuring that students in need can carry on their educational legacies. In honour of Harvard student Courtney S. Blair, her family started a scholarship fund that will award three annual $1,000 post-secondary scholarships for high school graduates of the Gwinnett County public schools.
5. Support a loved one's favourite cause
Use a memorial fund to raise funds for the cause your loved one cared about most. If she or he was a champion of the environment, for example, think about setting up a memorial fund that provides resources to organisations that protect the planet, fight global warming or preserve endangered species. Alternatively, if he or she was a science teacher, for example, you could start a memorial fund that supports science education for young children or offers science-based work placements for first-generation university students. There are as many possibilities as there are causes.
6. Create a lasting tribute
Did your loved one cherish a particular park or public space? If so, use a memorial fund to create a tribute piece there. You could raise funds for a bench, statue, tree, garden, a small library or another enhancement to the space that commemorates that person's life. Commemorating a loved one with a permanent fixture in the community, like a park bench, public plaque or tree, serves as a celebration of this person's life and is becoming a more frequent choice in the place of a traditional funeral service.
7. Paying off outstanding debt
Coping with the death of someone you love is heartbreaking, but learning that they may have left behind substantial debts can add an incredible amount of stress. Mortgage payments, home equity loans and even some student loan and credit card balances aren't necessarily cancelled upon death. In this particular fundraiser, funds were being raised to help pay off an outstanding student loan that hadn't been cancelled.
Lighten the burden: start a fundraiser for someone you know
If you'd like to do something to offer help to a friend or family member who has lost someone dear to them, you can create a memorial crowdfunding fundraiser for them. This person may be so focused on dealing with their own grief that they don't have the time, energy or know-how to create a memorial fundraiser for themselves. If someone else takes care of it for them, this can be an amazing help.
Here are some things to consider when you're getting started:
Ask them what they need most, then provide donors with a list on the fundraiser page. If they simply need money to cover general funeral expenses, then make sure that you tell donors that too.

Include as much information as you can about their circumstances and how important it is to support them.

Include lots of photos of them enjoying their life.

Make sure that you describe your relationship to the beneficiary of the fundraiser and how you plan to get the funds to them – that way, your fundraiser is completely transparent.
Pay tribute to a loved one today
By creating one of the memorial funds listed above or coming up with your own unique way of commemorating your loved one, you can find comfort in the midst of tragedy. Memorial crowdfunding gives you the chance to begin to come to terms with the loss of a loved one. If you haven't already started a memorial fund fundraiser, launch your fundraiser today.