Donor Retention Strategies: Six Tips to Encourage Recurring Giving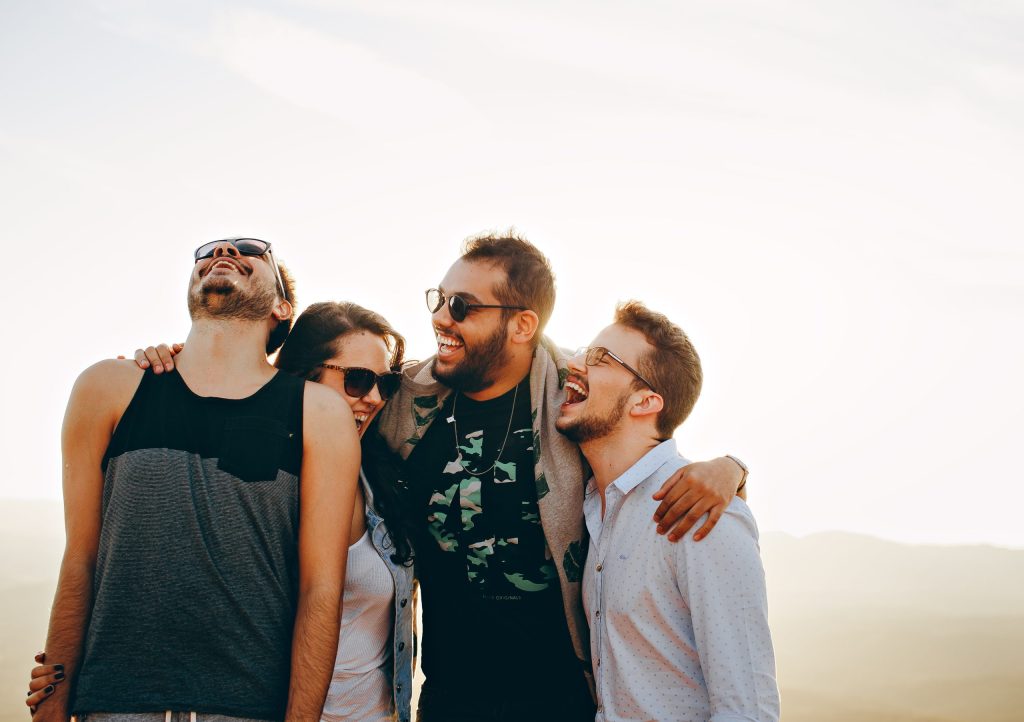 While starting a fundraiser can take less than five minutes, the most important work happens after you've launched your fundraiser: donor retention. Once donations start rolling in, it's crucial to connect with your supporters to maximise your crowdfunding efforts.
The advantages of doing this are twofold: it makes your donors feel appreciated, and it keeps them engaged with your cause.
So how can you encourage people to contribute again in the future? We've put together six of our favourite ideas to help you increase donor retention and build connections with your biggest advocates.
1. Donor retention 101: Say thanks
Imagine sending a gift to someone through the mail and hearing nothing but radio silence? People love feeling appreciated — it's that simple. According to Philanthropy, research shows that a lack of acknowledgement is a sure-fire way to dissuade your donors from re-donating.
If a short thank-you note can have such a massive impact on recurring giving, it's absolutely worth the effort to contact all of your supporters. Luckily, thanking your donors through GoFundMe doesn't take much effort at all. You can send thank you's with just a few clicks once signed into your account. You'll have the option to send a standard note, or personalise the message with your own text.
If you need some tips on how to show your gratitude, take a look at our 20 different ways to say thank you.
2. Write a fundraising update for donor retention
Your donors are hungry for information about what kind of impact their donations have had, so keeping your donors in the loop is a tried-and-true donor retention strategy. Here's why:
Updates show impact
It might sound obvious, but when people can see that their contributions have been helpful, they are much more likely to give again.
Updates increase transparency
If you provide a detailed breakdown of expenses and how you've applied the funds to date, it shows your donors that you're making good on your word.
Updates keep your cause top of mind
Thoughtful updates remind donors that you're still fundraising and still need help. Updates are automatically emailed to your donors who have subscribed, so they can read about your latest news directly from their inbox.
Updates can double as thank you's
Use an update as an opportunity to give a special shout-out to a top contributor. This special and public recognition will shower your donor in appreciation and can motivate others to donate.
Once you've posted your update, don't forget to share it on your social media channels to spread the word. Need some guidance on how to write a compelling update? Read our tips for how to write a fundraising update for extra help.
3. Host a community fundraising event
While the internet is convenient, you can often convey a need much more effectively face-to-face. Not only that, but a fundraising event rallies the community and brings donors and potential donors together in a fun setting.
Hosting an intimate potluck is a wonderful way to unite close friends and family members and tell them about the impact their contributions have had.
Throwing a more community-focused event like a public raffle, auction or bake sale, on the other hand, can encourage involvement from outside your network. It also shows potential donors that you want to give back to them as well.
You can contact local businesses to see if they would be willing to host your event in exchange for the business you'll bring. They may even agree to donate a certain percentage of their sales to your cause.
When throwing an event remember to:
Create fundraiser flyers and pass them out at the event so people can easily find your fundraiser online

Take photos of the event and post them in an update later to keep the momentum going
4. Use social media to remind donors of your fundraiser
The average Aussie spends about seven hours a day on the internet, so it's smart to take advantage of social media platforms to ignite people to action. Here are a few of the most popular social media channels you can use to remind existing donors that you're still fundraising:
Facebook

Instagram

Snapchat

Pinterest

Twitter
Facebook is ideal for sharing your fundraiser because it is the most popular social media platform, second only to YouTube. Posting an update on Facebook or sharing your fundraiser URL will link people back to your GoFundMe, where they can read your full story and donate.
How to use Facebook when fundraising
Create a Facebook page specific to your cause and invite your friends to "like" it

Post your GoFundMe link to Facebook groups you're a member of, if appropriate

Post an update on Facebook, then tag a few donors in your post and thank them publicly

Ask two or three friends to share your Facebook post on their own timeline to spread more awareness for your cause

Read our blog post

Facebook Fundraising 101

for more in-depth tips
Even though Facebook is the most popular social media platform, don't forget to alternate between the others so you don't overwhelm one audience.
5. Go beyond social media outreach
If you've exhausted online efforts, or simply want to extend your reach, it might be time to get back to the basics. A personalised email, or phone call or text can be a refreshing change from online dialogue.
Contacting your donors individually instead of posting something en masse on social media also shows you truly care about the individuals supporting your cause.
A low-effort way to spread the word offline is to create a flyer of your GoFundMe and post it around your community. You can even ask some of your favourite local businesses if they would be willing to post your flyer in their shop.
Take a look at our 42 other ways to share offline for more ideas about how to increase your fundraiser's visibility offline.
6. Get creative with your second ask
Many of your donors are probably willing to give again — they might simply need a little reminder.
Keep these points in mind when asking for a second donation:
Remain positive
Approaching your donors from a place of hope can make all the difference in the world. That old adage about catching more flies with honey exists for a reason.
Relay a sense of urgency
If you only have 17 days left to meet your goal, for example, let your donors know. A specific timeline will remind them that you still need help — and quickly.
Announce a "fundraising bonanza" day
Tell everyone that it's crunch time and you're seeing how much money you can raise in the next 24 hours. Challenge them to invite their friends to help.
Put things into perspective
People are more likely to donate when it's clear their donation will make a tangible difference. Crunch some numbers and let people know that a $5 donation from just 30 people will get you to your goal.
Encourage recurring giving and donor retention now
Asking for help is never easy, but it's important to remember that you already have a pool of people who care about you and your cause.
If you make it a priority to keep your supporters informed and express your gratitude for their help, then you'll be all set to meet — and even surpass — your fundraising goal.
Haven't started your GoFundMe yet? Launch your free crowdfunding fundraiser today and start raising money for your cause.