Coronavirus Relief for Homeowners and Renters: A Resource Guide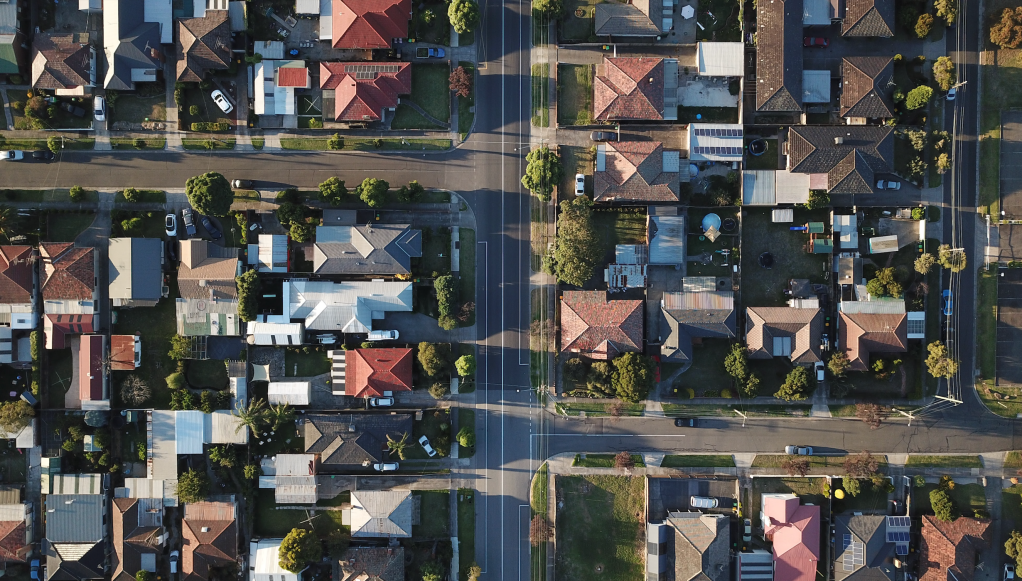 If you're like the four million Australians unemployed or underemployed (and climbing) thanks to the COVID-19 pandemic, you'll be very interested to know of upcoming coronavirus relief for homeowners. When you consider that unemployment rates are set to reach higher levels than the 1990 recession, it's no surprise that where and how you'll afford to live might be weighing on your mind.
COVID-19 has already left many unable to make monthly rent or mortgage payments. The Australian Federal government, as well as State authorities, have taken steps to ease the economic strain by providing coronavirus relief for homeowners and renters, but some still don't know how to access them. So, in this article, we'll outline some of the ways in which you might be able to receive this financial help and rent relief during the coronavirus crisis.
Help for homeowners affected by the coronavirus
If you're one of the growing number of property owners who have been impacted by the pandemic, you may be seeking emergency coronavirus relief for homeowners to help pay your mortgage. Take a look at the following resources to learn more about how you might be able to receive relief.
COVID-19 Stimulus Package
Though the Federal government has announced an $189 billion injection of cash into the economy, covering wages and short-term financial relief for businesses, many still face financial strains when it comes to covering the big overheads like mortgages. The COVID-19 stimulus grants should cover most of the cost of living expenses, but when this financial plan falls short, the good news is there's many options available to homeowners looking for mortgage relief.
Big four private mortgage relief
Many Australians will be able to benefit from a delay or pause on their monthly mortgage payments for up to 12 months. During this period, homeowners won't be subjected to late fees, foreclosures, and other legal penalties. It's important to note that in some cases deferred payments must be paid back at a later date.
Homeowner's insurance relief
If you're looking for additional emergency financial assistance, your homeowner's insurer may be able to provide some help. Each insurer will have different policies and it will depend on your contractual agreement with them. It is worth contacting your insurance company to see if they're offering some sort of coronavirus relief for homeowners.
Mortgage relief through crowdfunding
It's never easy to ask for help, but know that there's no shame in doing so. Your friends, family, and even strangers who are financially secure want to help you during this crisis, and crowdfunding offers a great way for them to do so. Asking for donations doesn't have to feel icky, it can be straightforward if you know which traps to avoid.
By creating a online fundraiser, you can raise money and transfer the funds directly to your bank account within days of receiving your first donation, allowing you to quickly cover your upcoming mortgage payment.
Create a compelling fundraiser and quickly raise money to pay your mortgage with these helpful fundraising tips and ideas.

Leverage the power of

social sharing

to spread the word about your fundraiser and reach more potential donors.
Help for renters affected by the coronavirus
It's not just coronavirus relief for homeowners that needs attention. As the pandemic continues to stifle the Australian economy, many of the nation's 8 million-plus renters are also wondering how they can receive coronavirus rent relief. If you're one of these individuals who has recently lost their income, you may be eligible for emergency rental assistance.
Eviction moratorium for renters
In March 2020, the Australian Federal government announced a rent relief package and a moratorium (ban or suspension) on evictions for six months for both commercial and residential properties. The specifics of the moratorium will be implemented at state level, but renters have a layer of protection during this difficult period, meaning they cannot be evicted from their property.
Regardless of whether you're covered under an eviction moratorium (as we come to the tail end of it), the best thing to do is speak to your landlord or property manager about your current financial situation. Start conversations early so that all parties have plenty of time to bring their needs to the table and find a solution. They might still be willing or able to work out a payment plan with you to avoid eviction.
State and local eviction moratoriums
The details of the eviction moratorium detailed in the COVID-19 Stimulus Package have already been issued by state and local governments to protect all renters in their states. This covers private, public and social housing, to protect every Australian renter throughout the coming months as the country responds to the coronavirus. To learn more about state-specific eviction moratoriums, check out the comprehensive list of state-based policies by scrolling to the "State and Territory Government Information" at the bottom of the Federal Government's coronavirus financial relief resource page. Many have been extended beyond the original timeframe to provide extra coronavirus relief.
Get the financial relief you need right now
Whether you're a homeowner or a renter needing help to pay your mortgage or rent, know that the GoFundMe community is here to support you through these difficult times. With a GoFundMe, coronavirus relief for homeowners just like you is only a few clicks away thanks to our fundraising platform. Get the additional financial support you need by starting a GoFundMe fundraiser today.