How You Can Support Australian Wildlife Relief Efforts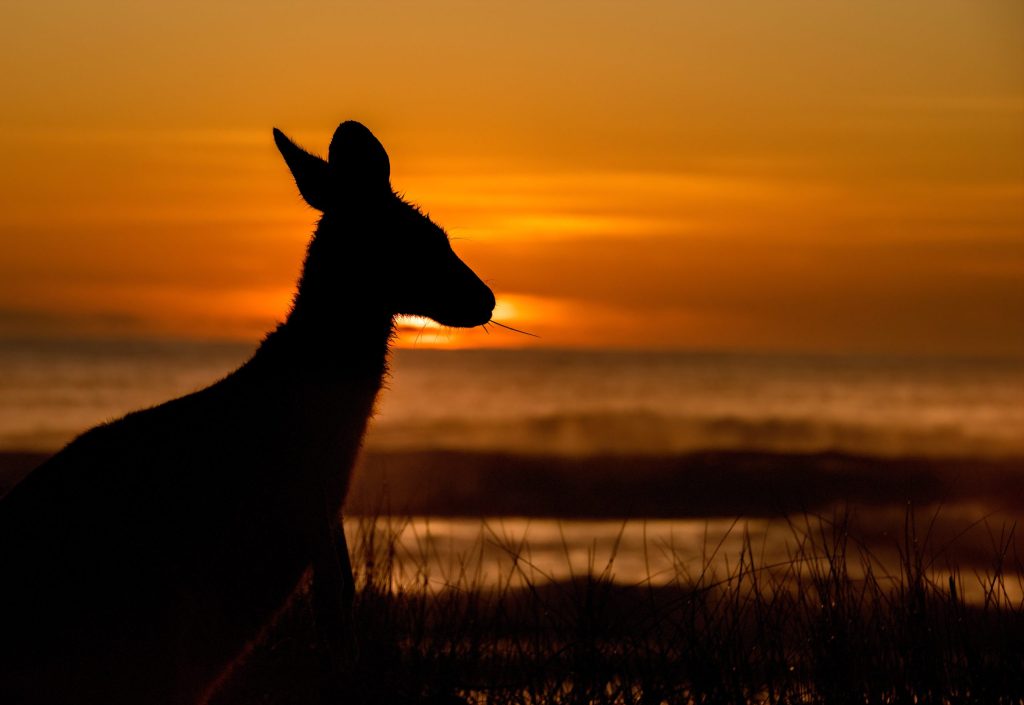 Australia is home to some of the most unique species in the world. In fact, Australia is so unique that more than 80% of its plants, mammals and reptiles can not be found anywhere else in the world. But as many struggle to survive amid drastic changes to the climate and environmental landscape, Australian wildlife relief organisations need to continue their on-the-ground conservation efforts now more than ever.
Why relief for Australian wildlife is needed
The bushfires of summer 2020, now known as Australia's Black Summer, shone a light on the plight of Australian wildlife who are reliant on a thriving landscape to survive, but many species have been long under threat as changes to our climate and environment poses increasing survival challenges.
Setting aside the 2020 season of catastrophic fires, Australia has experienced a long history of drought, floods and other extreme weather conditions leaving certain species in need of extra care and specialist support to ensure they thrive both short and long term. In order to ensure that these unique species do not risk extinction, there are thousands of wildlife relief efforts happening across the country to ensure rehabilitation of dwindling populations of rare species.
Though it is difficult to quantify the exact toll of recent droughts, floods and bushfires on the Australian wildlife populations, it has been estimated that over one billion animals would have been lost in the 2020 bushfires alone.
How to help Australian wildlife rehabilitation and conservation
With many Australian wildlife relief organisations now busy reclassifying hundreds of species and working to save many at risk of extinction because of the impact of natural disasters, including Australia's cherished koalas, these organisations need your support to keep their work going.
1. Donate to Australian wildlife relief organisations
There's several Australia and local subsidiaries of international organisations that are dedicated to the conservation, advocacy and lobbying to ensure long-term survival of Australian wildlife. Here's several of the key organisations on the frontline of wildlife relief.
Wildlife Information, Rescue and Education Service (WIRES) is currently Australia's largest wildlife rescue organisation, offering wildlife relief and rescue around the clock, 24 hours a day, 7 days per week, 365 days per year. WIRES not only provides financial support for its own services, but partners with state and national organisations working towards the same mission to rehabilitate Australia species to ensure their long-term survival.
Port Macquarie Koala Hospital raised over $7 million through its GoFundMe page during the Black Summer 2020 bushfires. As a result of this fundraising effort, which saw donations come from every continent around the world, the team is now funding several key initiatives and research projects in partnership with the NSW government. Using this fund, the team of experts will launch a wild koala breeding program to ensure that Australia's koala habitats do not face extinction.
World Wildlife Federation (WWF) Australia focuses not only on animal welfare and conservation, but getting to the root of the issues driving several species off our planet – from helping Australians put an end to single use plastics, to advocating for renewable energy sources. Changing the human behaviour at the core of climate change, WWF aims to create a wildlife friendly environment and planet.
2. Reduce your carbon footprint
While there are many amazing organisations out there helping reduce the impact of our daily activities on the planet, you too can play your part at home, at work, and in your own community. Small changes in your everyday behaviour can help transform the way you live, and ultimately reduce your carbon footprint and impact on the planet.
Here's some organisations, apps and resources that can help you on your journey.
Reducing Our Footprint Inc offers personalised solutions to help launch projects that promote behaviour change in support of the environment. Whether an individual looking for tips to improve sustainability at home, to an SME, large corporate or festival organiser in need of ideas, its tailored programs offers solutions for all.
The One Small Step app is a good place to start if you want to take small steps at home to improve your longer-term impact on the planet. From learning how to dispose of food scraps, to innovate use of leftovers and switching out single-use plastics for reusable. Take its 5 stage program to start transitioning to a more environmentally friendly home.
The Australian Climate Council has a long list of tips, resources and ideas on its blog to help you become more aware of your carbon footprint, and take huge strides forward in reducing it.
3. Fundraise for wildlife relief
One of the biggest challenges charities and NGOs face is reaching new networks of donors. Why not use your own networks and set up your own crowdfunding page to help fundraise on their behalf. Crowdfunding for your favorite charity is on GoFundMe and you can start in a matter of minutes.
Got a birthday or big milestone coming up? Why not choose a charity dedicated to Australian animal welfare and wildlife relief and dedicate the occasion to fundraising for them.
Related reading:
Take action today
As Australia continues to battle through weather and environmental incidents that pose ongoing threats to our habitats and wildlife, those at the heart of the relief efforts need your ongoing support. Take action today to help Australian wildlife relief now, and in the future. Start a fundraiser and to your part to support this worthy cause.
Related reading: Do You Need To Raise Money Quickly? Try These Fast Fundraising Ideas