How Fundraising Goals Lead to Winning Fundraisers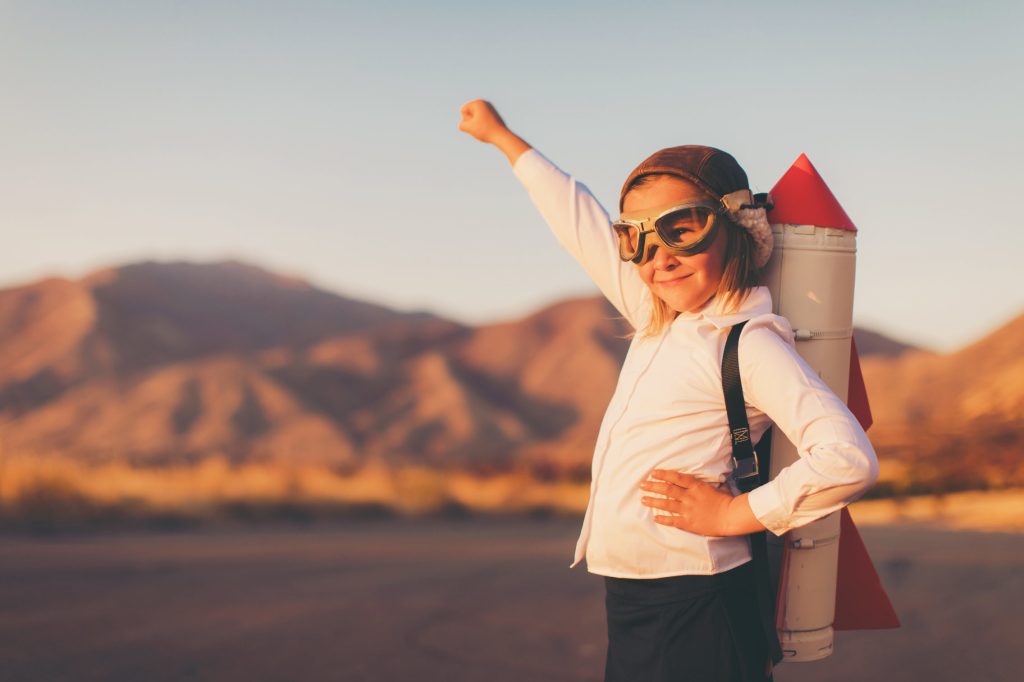 Whether this is your first time fundraising or you are a veteran in the field, establishing clear fundraising goals will lead your fundraiser on the path to success.
Having a defined set of goals makes it easier to design your fundraiser. Once you decide what you want your supporters to do, your calls to action become obvious.
Let your goals guide your fundraising strategy
Your goals will determine how you communicate with your supporters. Your language may change depending on if you're looking for repeat donors compared to if your intention is to secure one-time gifts.
Once you have your fundraising goals defined, you can outline the steps needed to reach them. Think about the tasks that will need to be completed if you want to guarantee a winning fundraiser. Then focus your energy on accomplishing those tasks.
It helps to keep your desired outcomes in mind while planning. But first, you need to determine what those goals are and how you are going to measure them.
Immediate fundraising goals
1. Raise a specific amount of money
This is usually the primary goal for both not-for-profits and individuals when fundraising. While all of the other goals are important, the main focus of any fundraising initiative is to do just that, raise funds. Make sure this goal is realistic and specific to your fundraiser. 
If you created a fundraiser to raise money for surgery, break down the projected costs to determine the amount you need. On the other hand, if you are fundraising for your not-for-profit, use past fundraisers to estimate a practical amount that you wish to raise.
2. Recruit new supporters
Another main intent for fundraisers is to secure new donors. This may seem obvious, but it is important to keep in mind during planning. Plan out how your fundraiser will communicate with potential donors. You want to find a way to connect people to your fundraiser in a way that feels personal to them. Read How to Secure the Five Types of Donors for Online Fundraising for in-depth tips.
3. Increase awareness
A common goal is to nurture and expand awareness for the cause, project, or brand that you are raising money for. Increasing awareness will multiply the number of people that engage with your fundraiser. Not everyone will become a donor, but you can encourage people to spread the word instead. If you want to get people talking about your fundraiser then find creative ways to spread the word. Take a look at our blog post 15 Simple Ways to Skyrocket Awareness for a Cause for inspiration.
Secondary fundraiser goals
1. Develop community connections
A less obvious objective is to strengthen existing community ties or to start cultivating them. It is strategic to develop connections between your fundraiser and your community. Find a way for people to feel invested in your cause. Make them feel like they are a part of your goals and in turn, you will have a dedicated following of supporters.
2. Cultivate repeat givers
This goal may be more important than you think. After you have established a wealth of supporters, you may want to consider strategising ways to encourage them to give again. Securing repeat donors means a significant uptake in your donation amount over time. For help on finding the right words, read our blog post Ten Donation Request Tips for Beginner Fundraisers.
3. Grow your email list
This objective may be more relevant for not-for-profits or companies fundraising to enhance their corporate giving initiatives than for individuals. You can use your fundraiser as a chance to expand your email list. These emails can be used later to re-engage your supporters. Take a look at our blog post Use These Fundraising Email Templates to Reach Your Goal Faster.
Build from a solid foundation
One or several of these objectives may apply to your fundraiser. The important thing is to decide on your goals and then build your plan from there. For example, you can create one fundraiser angled at expanding your awareness and develop community connections. Then you can create a separate fundraiser for your year-end fundraising efforts. Or you may decide to lump them all into one.
Whichever way you decide to it, keep in mind that the best way to successfully meet a goal is to develop a fundraising plan. See How to Create a Fundraising Plan for more in-depth tips.
Tracking your goals
Every goal mentioned above has a measurable outcome that you should track. Why is it important to track your goals? It helps give you an understanding of what worked well and you may decide to change in future fundraisers.
In order to measure your goals, you need to record the necessary information both before and after your fundraiser. For instance, if you wish to grow your email list then make sure you know how many people are on your list before the fundraiser launches. Then once the fundraiser is closed count again, so you can compare.