How to help Australia's healthcare heroes
Australian healthcare heroes on the frontline of fighting the surge in COVID-19 cases are working around the clock to protect the nation.
Join the movement. Front up for the frontline to thank healthcare heroes in your community. Fundraise or donate to a verified fundraiser below.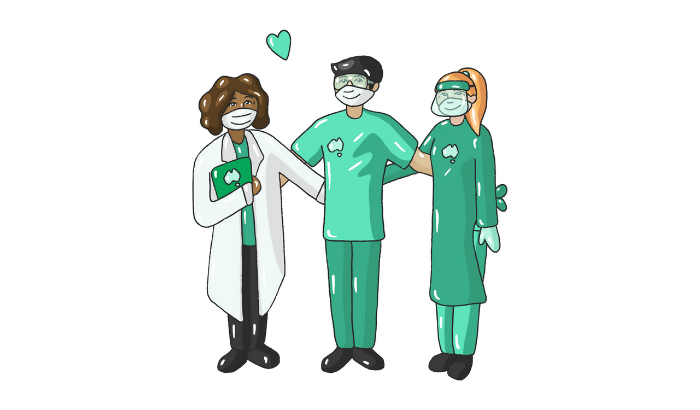 Start your fundraiser
Tip: It is helpful to include your region in the title, add an image (use this image or design your own), and to share details of how your fundraiser will help in the description.
Share with your friends
There is so much power in community! Rally your friends, family, neighbors, teammates or coworkers to help share or fund your GoFundMe.
Donate to a verified fundraiser
These fundraisers are supporting various frontline workers across Australia