The donations are coming in at such a faster rate than I ever expected! :D Thank you to everyone for the generous donations, let's keep them coming in for these extraordinary boys! (:
My two twin friends have Friedreich's Ataxia and their single mom is really struggling. I am starting this charity to collect money to help pay for expenses.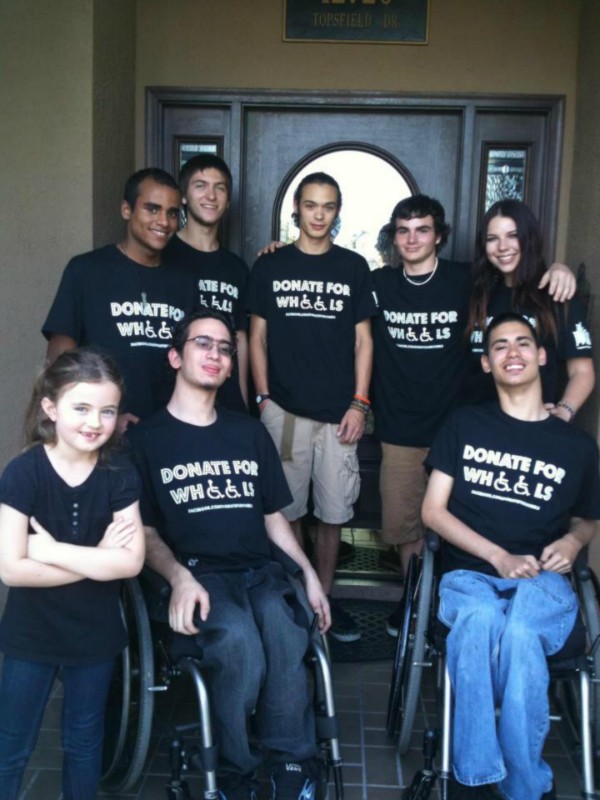 Some friends of students attending Freedom High School have banned together to help raise money for the senior twin brothers at the school that are wheelchair bound, and suffer from Friedreich's ataxia. Both are graduating on June 5th! Money is starting to roll in from the students, but it will take some community effort to see this through. This is a cause worth donating to and gives hope that this graduating class cares for those less fortunate than themselves, and want to help their fellow classmates. Lucas (right) & Sergio (left) Neves are the students in need of transportation for their new electronic wheelchairs. They were both born with this disorder, but became wheelchair bound in 5th and 7th grades individually. Lucas suffers more than Sergio, but neither will ever be able to get around without chairs. 


Read more:  http://www.myfoxorlando.com/story/21914349/high-school-students-raise-money-for-
disabled-twins#.UWONjfYdeZU.facebook#ixzz2PyG9j0vQ

Watch News Interview Here:
http://www.myfoxorlando.com/story/21914349/high-school-students-raise-money-for-disabled-twins#.UWONjfYdeZU.facebook