Support AGHS Band Students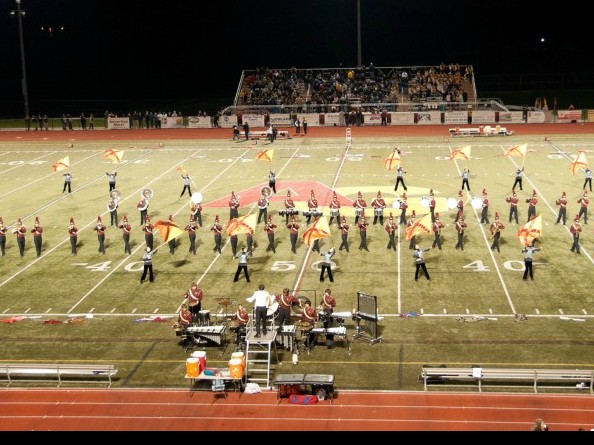 With Indoor Season we have several participants in the percussion and color guard that are struggling to pay their fees. Students have to buy their own costumes, some of their own equipment, and pay for their trip to championships. The experience is AMAZING (and so are their performances) but it can be a burden on families already struggling to make ends meet. This campaign is still open, please help if you can.
Like many school music programs, the AGHS Marching Band and Color Guard now has to rely on student contributions to operate.  Students are required to pay a district activity fee, band camp fee, indoor guard/percussion dues, as well as buy many supplies needed to participate.  The music boosters have traditionally had a "discretionary" fund used to help struggling families so that no student is unable to participate because of financial need.  However, in the past few years this fund has been greatly depleted.  We need your help to rebuild this fund. Please help sponsor students who are in financial need.  These students deserve the chance to participate in worthwhile performance activities such as marching band, color guard, and indoor percussion.  Thanks for your help!
What is GoFundMe?

Fundraising made easy >>
CONTACT
LINK
POSTER
REPORT
Steven Funk
31 months ago
Maureen Pickel
31 months ago
Thanks for all the wonderful memories! I wouldn't be who I am today without you guys!
Stephen Miller
31 months ago
As a former band geek and drum major, i am happy to help my peeps. :)
Adam Cofield
31 months ago
Drew Williams
31 months ago
For all the things you both did for me in my youth, hoping you can do the same for others!
Tom Nesterak
31 months ago
Best of Luck this year.