Abandoned Historic Kansas City Castle To A Revived Community and Event Space
2orMORE, a non-profit focused on 20-35 year olds, has acquired the Workhouse and starts the revitalization of Historic 18th and Vine District.
The Workhouse was built in 1897 as a prison. It later was used as a municipal building for the city and fell out of use in 70's. It has sat empty in continued disrepair for over 40 years. Please, help us restore this historic gem nested in the 18th and Vine District. 18th and Vine put Kansas City on the map. It was a Jazz Hub, a midway point between New Orleans and Chicago. During its heydey in the 20's Kansas City thrived. Kansas City was actually known as the
Paris of the Plains.
We greatly appreciate everyone's support. This place has so much potential and we already have plans in place for many great things for it. It will be an outdoor event space and we have plans in the works for outdoor concert series this summer, among them an old fashioned 1920's era inspired Jazz Festival on the 4th of July and Masquerade Fundraising Gala in the late fall. Our very first event will be an
All Day Benefit Concert on May 24th
 to help raise awareness and funds quickly. It will be an accessible community garden and community space with a free internet cafe. We will be partnering with a number of organizations in Kansas City to help out the homeless and low income population. There are some surprises along those lines that we cannot wait to tell you as right now, in Kansas City, there are no programs like these available yet. The castle will also be available for photo shoots, weddings and event rental. The tremendous amount of support and response we've gotten so far tells us our hunches are right and Kansas City has wanted to bring back culture and history into the modern era and also wants more community driven space. Isn't a city's history exactly what makes it unique and what drives the economy and tourism? Thanks again for all of your help, everyone. For the community, by the community, we will make this happen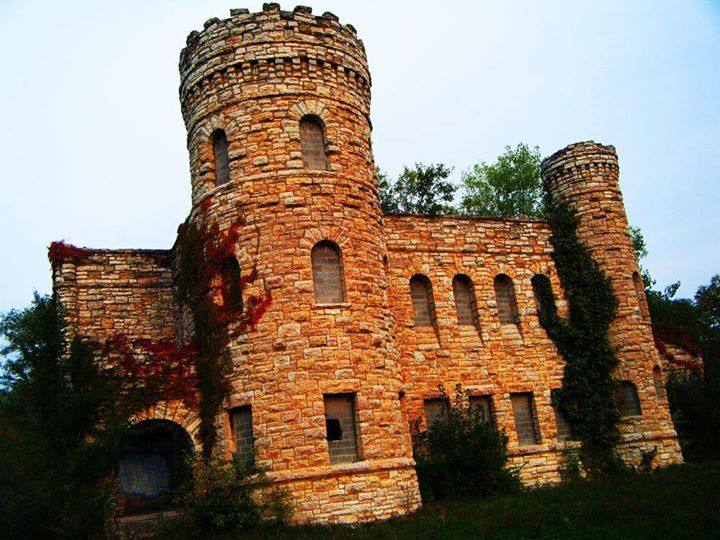 Why Go Fund Me? Because we need donations quickly so we can get the outside area cleaned up to code standards and the inside sealed off to prevent further vandalism. We will have a number of larger fundraising efforts over the next 6 months, but we need operating cash now. Every Wednesday and Saturday
 for the past 2 weeks, we have had between 20 and 60 volunteers join us in the cleanup. Even as we have been cleaning up, more vandalism has taken place and we need to act quickly so that we can save this space. The city is behind us on this project, but we have to comply with their standards in a timely manner. We appreciate absolutely anything you can give,no amount is too small. We are giving our everything to make this happen for our community and we will keep detailed updates on here and on our
Facebook page
to let you know our progress and where your donations are being spent.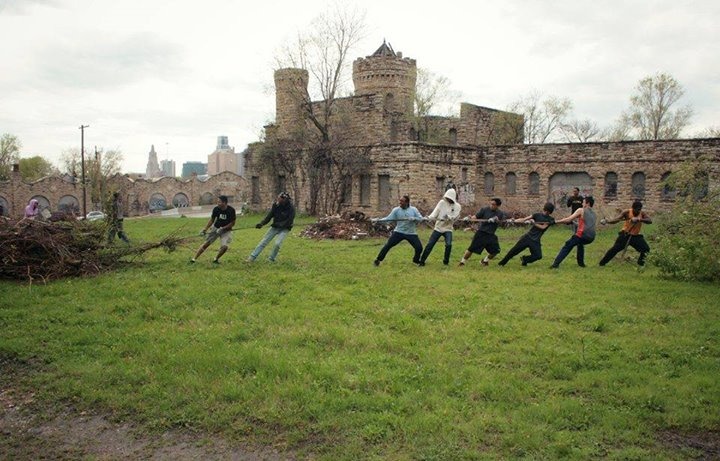 We also need volunteers for any of our events and our clean up days every Wednesday and Saturday. Castle Wishlist: To Borrow For Cleanup -Ride on Mowers -Chain saws -Rakes and Shovels -Wood Chippers To Borrow For Events -Generators
  -Port a Potties -Portable Water Stations -Tables and Chairs For Restoration -Lumber -Windows -Doors -Shed -Gardening Materials -Grass Seeds or other landscaping for grounds -fencing