STOP VIOLENCE 4 LIFE FUNDRAISER 2013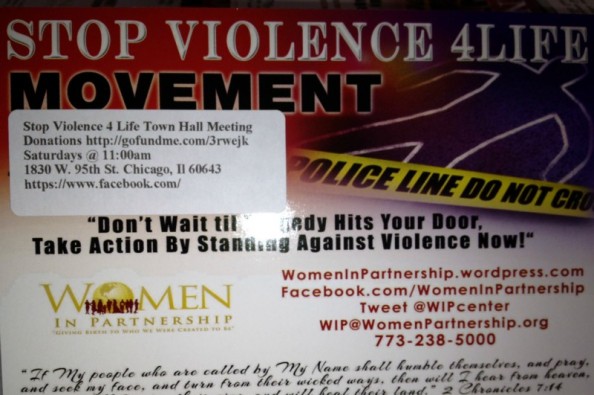 Raised: $40.00
Goal: $1,000,000.00
Created by
Darvia Munoz
2305 Friends
Contact
Embed
Created by Darvia Munoz on July 30, 2013
We are raising funds to open an all boys dormitory school in the City of Chicago for males 8-18 years of age. This is to offer a haven of safety, rigorous curriculum, extra curricular activities and mentorship built on an ethical and moral foundation to set standards that will lead to the futures of productive men, fathers and families. Partner with us to help save our youth to realize their dreams to become a reality. For more information about this fundraiser, to volunteer or to contact us please call 773-238-5000, or https://www.facebook.com/WomenInPartnership. Women In Partnership is a 501c3 Tax Exempt Non Profit Organization. Please Share with your social groups. Thank you for your support!

Recent Donations (2)
$40 raised by 2 people in 8 months.
$20.00
Denise Gomez
8 months ago
Thank you for your stand and allowing me the opportunity to stand with you in this journey.
$20.00
Anonymous
8 months ago
1-2 of 2 donations