Rockys pancreatic cancer awareness fund/ medical bills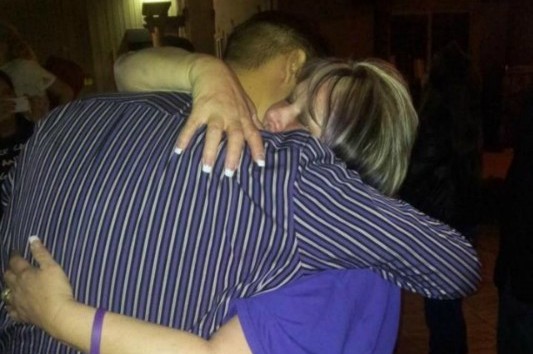 Let's get this spread nation wide. Any and all help is so appreciated!
My name is Alicia I am 28 years old and I am starting this page for my only brother Rocky Raymond. He was just diagnosed with stage 4 pancreatic cancer that is malignant and has metastasizes to his liver, bile duct, and lymph nodes. He lives in the upper northern part of California in Cottonwood and will have to travel weekly to San Francisco for chemo therapy and clinical trails IF accepted. Rocky is only 33 years old, and has an amazing life to live. He has children to fight for and a all around beautiful family. I am trying to raise money for several different things. His medical bills and prescriptions and the cost of traveling will soon be very overwhelming for him and he does not need that stress. Rocky has no medical insurance at this time, and is already over $120,000 in debt from the last four months of being in and out of the hospital. Plus I would like to bring awareness to people on this horrible cancer. Pancreas cancer is the fourth leading cause of cancer-related fatalities in the United States. The success rate is about 3% at this time. It is misdiagnosed often and/or to late.. I want to help change these numbers! I personally thank you all for taking the time to read my story and contributing! All prayers are welcome and much needed as well. God Bless!

What is GoFundMe?

Fundraising made easy >>
CONTACT
LINK
POSTER
REPORT
darlene shepeard
8 months ago
Lea & Michael flanagan
8 months ago
I love you Alicia so much! I know this will help wish I could do more. I'm always here for you even though I'm not right next to you.
maleigha rose
8 months ago
Genesis Gonzales
12 months ago
Prayers for you buddy