CT Poetry Slam Team/ Verbal Slap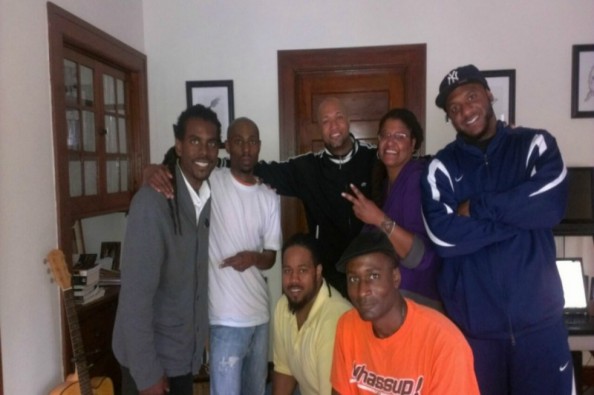 Greetings,

The CT Poetry Poetry Slam Team (Verbal Slap) is seeking for your support as we venture out to Charlotte, NC for the National Poetry Slam 2012. Anything you can offer will help us reach closer to our goal. Please click on the link for more info. Thank you

The Connecticut Poetry Slam Team (Verbal Slap) is asking for donations to help us compete this summer in The National Poetry Slam which is the largest spoken word event in the nation.

This year's team members are Midnight, Influence, Hawk, Jazzy, and Chief. Croilot is the Slammaster and Frederick Douglass is the coach.

Our vision is to put our state on the map and show the rest of the country the wealth of talent Connecticut has to offer.

Poetry Slam is a verbal acrobatic literary sport that has provided an avenue for young people all over the world to sharpen their literary swords while presenting their own brand of hard-hitting social commentary!

August 12th-17th, teams from all over the country, including Alaska and Hawaii, will converge on Charlotte, NC for this event!

Please help us make a difference as we seek to be #1 in this national competition.


** All contributions will go towards our travel and lodging **


Gas: $200.00

Food between 7 poets: $1,000.00

3 ( rooms for 6 days: $ 2,862.00


What is GoFundMe?

Fundraising made easy >>
CONTACT
LINK
POSTER
REPORT
Ronice Awudu
30 months ago
You guys are going to be great! Congrats and good luck!
Joe Lafleur
30 months ago
Best of luck!
Ernel Grant
31 months ago
Let's get it CT...go hard...
THB MANAGEMENT
31 months ago
good luck!!!
Sherman Malone
32 months ago
Great talent & performance. What's different? They are icy cool. They might use some bad words, carefully. They might enjoy erotica ...respectfully. They always stand up against exploitation & cruelty. They are international, but attend to the root causes of death and misery here at home in New Haven.
Deborah Williams
32 months ago
last nights donation
32 months ago