Daniel's Fight w/Evans Syndrome Medical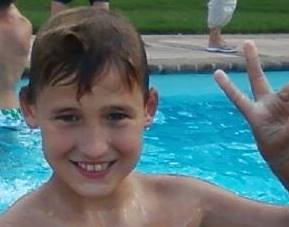 Daniel has returned to school as of December 1st. He is doing good. Retic count is still high but counts are remaining stable for him. He had a good first day of school and was excited to see all his friends. Thank you all for keeping him your prayers. I hope you all had a great Thanksgiving.
This fund has been set up to help with medical and everyday expenses for our family. Daniel's dad was on unpaid family leave to be with him during this time. Daniel was in ICU at Robert Wood Johnson Childrens Hospital in critical care  May 16 to May 22nd fighting this rare disease Evans Syndrome. This is the 4th time Daniel has been hospitalized for 8 or more days at a time. We have incurred alot of medical expenses for these stays.  We never know when his counts will drop and will need to be admitted. This rare disease is so unpredictable. This last stay we almost lost Daniel to this disease and each relapse has just been getting more severe. The meds that used to work did not work this time and he had to have 9 blood tranfusions and chemotherapy to stabilize him. He is home but his RBC still continue to break down, we go weekly for treatments and counts. If his Retic goes up anymore he will have another 4 rounds of chemo. Please keep Daniel in your prayers and thank you all for your generous donations and support.
What is GoFundMe?

Fundraising made easy >>
CONTACT
LINK
POSTER
REPORT
Joann Bollond
5 months ago
I just read your story in the paper Daniel. Your such a brave boy. I'm so glad you have a large family that help you each day with your illness. I hope you know there are a lot of people like me who are keeping you & your family in our prayers.
CHRISTINE CUBBERLEY
5 months ago
We wish you all the best. God Bless You.
Prayers for Daniel and his family......