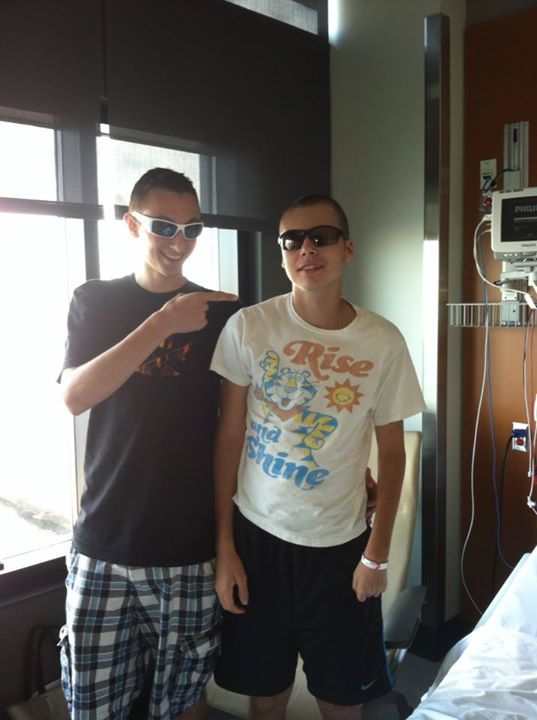 This kid!
After two major brain surgeries he's still working to keep up with me.
Dade has suffered from venous and cavernous malformations in his right frontal lobe. His first surgery at four left him with left hemiparesis (weakness) and limited use of his left arm. On the first day of our summer vacation, June 22, Dade was hospitalized with a large blood clot that required emergency surgery. He woke from surgery with increased weakness on his left side and remained in Boston for a month to recover and learn how to move again. He continues to receive therapies on an outpatient basis, it is our goal to purchase him an electrical stimulation unit to assist in his walking. Insurance has deemed this equipment as unnecessary, any assistance that can be offered to help him continue in his recovery is appreciated.
Tell him he can't and he'll show you he can.