Fly Me Home: Saving Shelter Pets!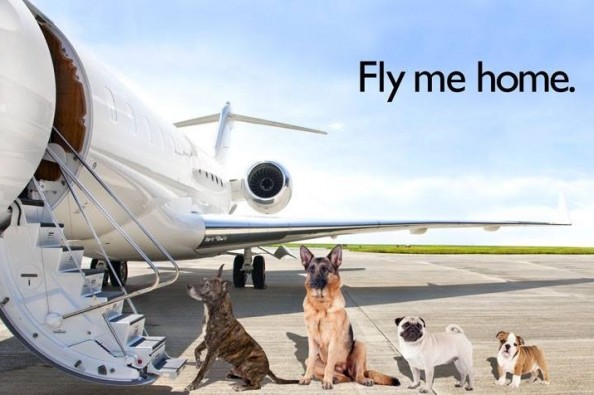 Time is running out to help us meet our goal!

Each year, 3 - 4 million pets are tragically euthanized in shelters across the United States simply because of overcrowding. A lot of these pets are wanted in other areas of the country and have homes waiting for them – but these homes are far from where the pets have been impounded.

Here's a video of a recent life-saving flight:
http://youtu.be/EM4vpA4yVhU

Wings of Rescue, Shelter Me and The Bark Avenue Foundation are working together to transport hundreds of "unwanted" shelter pets to safety throughout the country, where these pets are quickly adopted into loving homes. Our last transport all animals were adopted in less than two weeks!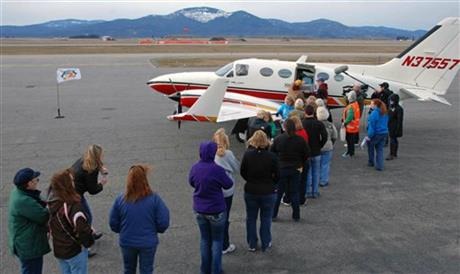 Our goal is to transport 250 dogs in October from Southern California shelters and to do this, we need to raise $22,000 (or $88 per pet).

Yes, $88 is a life changing amount of money for these pets who otherwise have no other option. Get a group together and put in $22 each!

Please join our team by donating to help us continue these transports. Any amount you give will help save the lives of our shelter pets! 



What is GoFundMe?

Fundraising made easy >>
CONTACT
LINK
POSTER
REPORT
ALL FOUR PAWS!
joanne mclaughlin
6 hours ago
In memory of my rescues in heaven....Dodger,Chessie,JimJim and Shorty.
robin Silverman
7 hours ago
ONE PAW!
Wish it could be more
AT LITTLE EXTRA
Carol Irvine
22 hours ago
I know 3 rescues from Baldwin & Downey...fabulous dogs. I will share this Facebook post.
Gretchen Williams
23 hours ago
TWO PAWS!
God Bless you for what you do. I am currently looking for a companion for my dog, and have been visiting shelters all around my area in search of the right one for her/us. It is heartbreaking to see all these animals looking for love and a home, and knowing that many of them will be put down because of lack of space. People really have to be educated on the value of "fixing" their animals to help cut down on this epidemic! I wonder if there is an organization on here that helps with that and is seeking donations!
ALL FOUR PAWS!
Julie & Tim Carr
1 day ago
Here is a set of wings. Fly baby, fly!
Stephanie Tabor
1 day ago
Best of luck. You are angels.
To help the pups... From lily and mo kagan ...aka"da pugs"
TWO PAWS!
Jackie Langwith
1 day ago