A message from Heather and Rebecca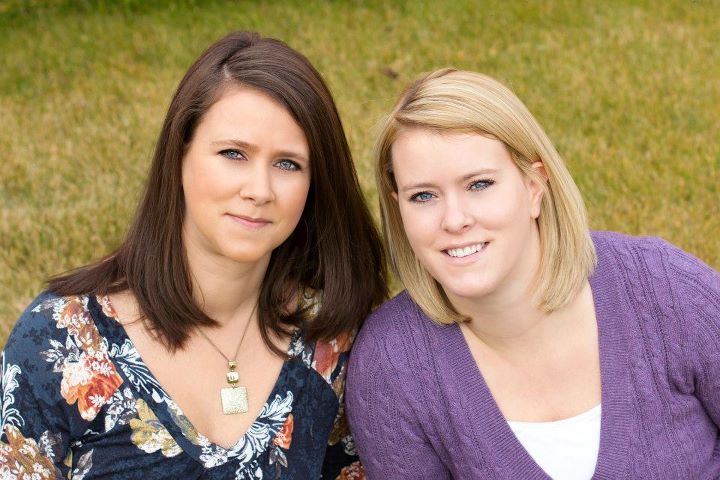 We are hours away from surgery now...getting kind of nervous. We just wanted to say thank you to all the support that have been given. From the prayers, to the help with getting things ready, to the donations on this site and also to the many other donations made. Please know that we can't express enough how grateful we are for all of it.
Thanks Heather and Rebecca.
About 3 years ago Rebecca found out that her kidneys were beginning to fail. Almost two years ago she was told that she was going to need a kidney transplant and needed to find a donor. The average wait for someone on the national donor list is 3-5 years. Many people die before ever finding a suitable donor. Fortunately, for Rebecca, I am a perfect match. My name is Heather and I'm Rebecca's sister.

Over the past 6 months Rebecca and I have been going through all the tests necessary to be cleared for kidney transplant surgery. I was just cleared this week to be Rebecca's donor. I feel very blessed to be able to offer this gift to my sister. The timing of my clearance is very fortunate for us since just this past week Rebecca was vomiting nonstop and was admitted to the hospital for dehydration. While performing routine blood work they discovered that Rebecca's kidneys were functioning at only 5%.

While the majority of the medical expenses will be covered by insurance, there will be many out of pocket expenses. I will be required to remain in the Seattle area for two weeks following surgery and will then need four more weeks of recovery at home. Rebecca will be in the Seattle area for much longer to monitor any possible signs of rejection.

We would be sincerely grateful for any assistance you are able to provide. We understand that times are tough for everyone right now, so any amount you are able to donate would be greatly appreciated. You can either donate using this site or mail checks made out to Heather Egebrecht directly to Bank Reale 5205 Road 68 Pasco, WA 99301.

Thank You,
Heather (Nash) Egebrecht and Rebecca Nash
What is GoFundMe?

Fundraising made easy >>
CONTACT
LINK
POSTER
REPORT
Brian Egebrecht
37 months ago
not too late am I?
Danielle (Rennert) Paille
37 months ago
Hello - I am Marcella Wiltse's Sister :) She has requested prayer for both of you - I feel very blessed to be able to hold you both up in prayer to our Precious Lord and Savior Jesus. I will continue to remember you before His Throne of Grace - May God be with you both as you go through this journey.
Wilbert &Amelia Leonard
37 months ago
Prayerful and hoping the transplant is successful . Hope to see you both of you in June. peace and love to the Nash Family
Sonia Aranda
37 months ago
God Bless the both of you today and always! <3
Mitch & Susan Roach
38 months ago
Our prayers are with you and your family. Our best friend is fortunate to have such a wonderful sister! With all our love.
Hope & Jacqyelynn Opfar
38 months ago
Megan Harvey
38 months ago
A friend of mine is going through this same ordeal right now. I was just researching sites with thoughts of helping him and came across your story. I hope that your transplant is a success and you both soon are moving forward with your lives. Best of luck, my thoughts and prayers will be with you.