Hazel Green Playground - PHASE I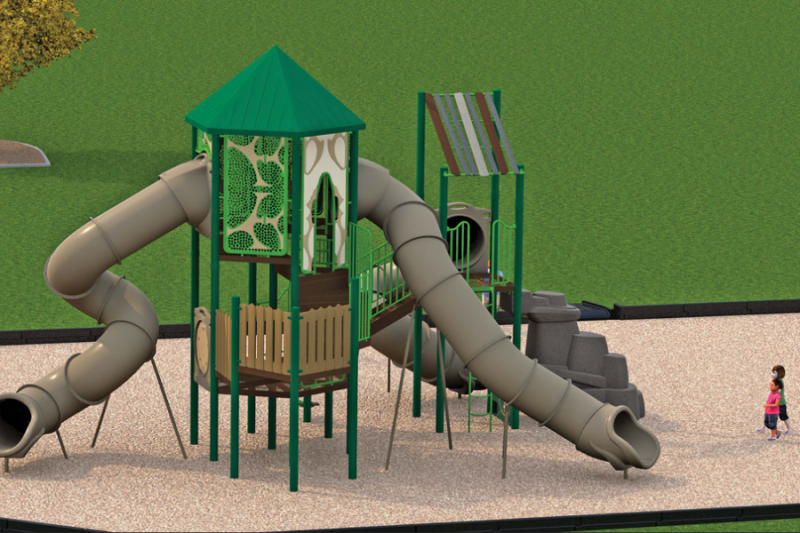 Spring fundraising plans in the works!!
As
Hazel Green
continues to grow, we have an increasing need for public, family-friendly facilities where children can go to enjoy the outdoors with other children from the community. Please help show your support for our community by donating whatever little amount you can. All proceeds will go toward purchasing and developing the property where a handicapped-accessible playground will be built to allow family-friendly activities that will be easily accessible to the local inhabitants. Please invite your friends, family, and church members to visit this page and help spread the word so that we can reach our goals and give the families of Hazel Green the public recreational grounds it has needed for so long. Share a link to our page on Facebook, Twitter, other social media, and even in your church bulletin to help spread the word. Together, we can make this a reality!
Donations can also be made at any Redstone Federal Credit Union branch under Hazel Green Community Playground.
https://www.facebook.com/hazelgreenplayground
Thank you!
What is GoFundMe?

Fundraising made easy >>
CONTACT
LINK
POSTER
REPORT
PLATINUM
Jim Patterson
4 days ago (Offline Donation)
Funds to be dispersed at time of purchase!
CONTRIBUTORS
Rick Montgomery
2 months ago
CONTRIBUTORS
Rick & Linda Montgomery
2 months ago
SILVER SPONSOR
Northeast Alabama Craft Assoc.
5 months ago (Offline Donation)
Thank you NEACA!!
CONTRIBUTORS
Erica Waymaster
5 months ago
Silent Auction Earnings to date
6 months ago (Offline Donation)
Will update at end with total raised!
Various donors
6 months ago (Offline Donation)
BRONZE SPONSOR
Anonymous
6 months ago (Offline Donation)
Colsa Corporation
6 months ago (Offline Donation)
Thank you so much to our first silver sponsor!!