R.I.P Roger Pitts Funeral Fund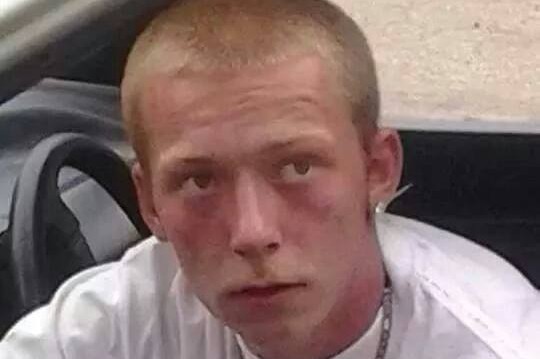 We Said Our Goodbyes To Roger Today Everyone Showed So Much Love For Him So Many People Came And Thank U All Who Donated. Rogers Page Will Stay Up Hoping To Get Enough So Levi, Delia, & Roger Can Have Headstones. Keep Sharing ♡♡♡
Roger pitts sadly passed Saturday night at the age of 21 when the canoe he was in tipped over. He was found by family and friends who had been searching for him since Saturday. He was close to his child hood home /hangout where friends awaited the news... it was roger. His father Roger Allen Pitts Sr Is asking for help with expenses whatever you can will help or just share the page. R.I.P Roger
What is GoFundMe?

Fundraising made easy >>
CONTACT
LINK
POSTER
REPORT
Monique Heilemeier
8 months ago
Rest in peace.
Ron & Audrey Westergaard
8 months ago
So sorry for your loss. Hope this eases the burden a little bit.
My thoughts and prayers go out to the Pitts family...im sorry for your loss. Roger ...im gonna miss ya brotha.
Amanda philbee
8 months ago
It's very sad to see another person close to our family pass away. I am truly surprised that so many people donated their time and their weekend to look for you. You will be missed and I know I haven't had much contact with you through out the years but I just want to say that you are very much missed. RIP Roger.
Chris & Randy
8 months ago
Praying for Roger and his family during this difficult time
Sorry, for your loss. I am Crystal Harris's soon to be mother-in-law.
jesse & jessica ramirez
8 months ago
I'm so sorry for your loss , may God give your family the strength you need during this painful difficult time , my heart goes out to his parents , no matter how old your child is this would be the hardest thing for a parent , no parent should ever have to go through this ...I feel your pain , my heart ackes as a mother that had to burry her child ...may God be with you at all times ... and again I'm so sorry for your loss..
Mitchell Nathan
8 months ago
It pains me that I can't give more.
Kari Underwood-Hall
8 months ago
I am so sorry for your loss and hope peace can be found.