Help raise money for my Nieces mother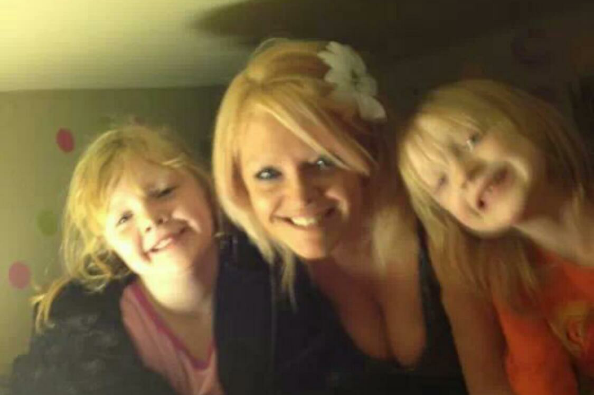 God bless each and everyone of you for your support. I am writing each person their own message because we appreciate it more than you know. We our almost to the 10,000 goal. Between the headstone and the cost of the funeral is around 15 thousand but I am not going to raise my goal. Everything that is made after the goal amount will continue to go to the rest of the funeral expense and anything after that will go directly to a trust fund or any needs for the girls. You wouldn't believe how happy their little hearts are. Each time we write a thank you email and go to the page they just lite up and have a sparkle in their eye. I just don't know the words to describe how special each and every one of you are. God bless you all!!!!!!
My nieces are trying to raise money to help pay for their mommys headstone. She was 27 when she passed away and the cause is still unknown. The girls are 9,8,5 and 3 years old. Their daddy passed away april 2011 due to a car accident. God bless these little girls!
What is GoFundMe?

Fundraising made easy >>
CONTACT
LINK
POSTER
REPORT
Jill Wilmarth
5 months ago (Monthly Donation)
Jill Wilmarth
6 months ago (Monthly Donation)
Jill Wilmarth
7 months ago (Monthly Donation)
Rick & Linda Matthews
8 months ago
Frances Chow
8 months ago
Love and Light
Carmen Lavid
8 months ago
I'm so sorry for you all. Your story touched my heart. I'm very shocked at their mother's age: she was just 8 months younger than me! I hope these beautiful girls have happy lives. Sending love from Spain
bless you all. so sorry for your loss