Transgender Group Lobbying Trip to D.C.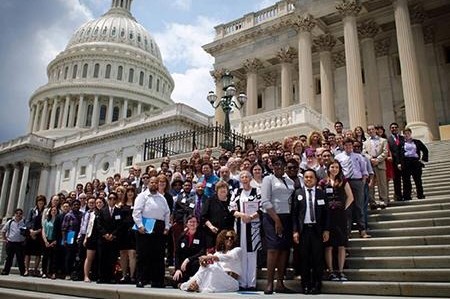 Wow! We did it. It only took 44 hours for us to reach our original goal of $500. We have 18 donors, which is awesome! We have recorded a total of 183 visits to the GoFundMe site, and 176 shares -- so far!. Thanks to all of you who donated or spread the word or gave us your positive energies. This weekend, I will put together a more accurate budget. Peace and love and thank you!! ~ Char
In partnership with the National Center for Transgender Equality, and six local and national LGBT organizations, a group of transgender activists from Michigan is traveling to the 2014 Transgender Lobby Day for the Employment Non-Discrimination Act (ENDA) taking place in Washington D.C., July 14-15, 2014. The group has already been selected. Many of those going on this trip have already lost their jobs because transgender workers are not protected in Michigan or by Federal law. We need your financial support to help us make the case that Congress should enact explicit federal job protections for transgender people. We already have a house donated to the group. All of the money raised will help pay for car rental, fuel, tolls, food, and transportation in Washington, D.C. When you donate, please submit your own story as to why you think ENDA is important, and our group will take your story to Washington, D.C. with us. With transgender people leading the effort, we can educate members of Congress about transgender issues and move ENDA forward. For more information click here, 
NCTE 2014 Transgender Lobby Day
.
What is GoFundMe?

Fundraising made easy >>
CONTACT
LINK
POSTER
REPORT
Perceptions Saginaw Valley
8 months ago (Offline Donation)
All the best to our Transgender Lobbying Team from Michigan!
Rebecca Dunn
9 months ago
Wish I were going with you!
Richard S.
9 months ago (Offline Donation)
Thank you!!
I know you'll give them all the info they need to make a wise choice for equality! Become immersed in the moment.
Angela Abrams
9 months ago
Do us proud.
Annie Boensch
9 months ago