The National Honor Society, French Honor Society and other student groups at Cruces High are holding an ENCHILADA DINNER on Thursday, July 10, 2014, from 4 to 8 pm in the cafeteria at Conlee Elementary School. All the money they raise will go to Mr. Hendee, who has returned to Arizona for several more weeks of medical treatment. Enchilada dinner tickets are $6 per person and are available from the front office at Cruces High, or from any Honor Society member. If you want to volunteer to work at the dinner or make a donation, let me know and I'll pass it on to the dinner organizers. Mr. and Mrs. Hendee will be staying in Arizona for several weeks so we're trying to help with their expenses for lodging, meals, transportation, and other out-of-pocket expenses. THANK YOU for helping us and for helping to spread the word!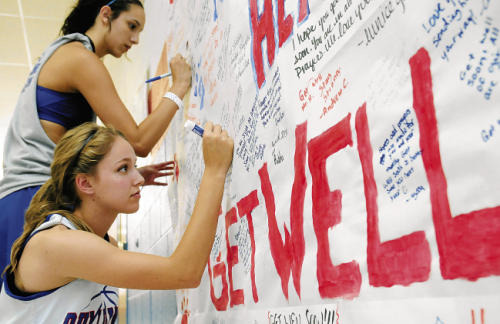 Jed Hendee, Principal of Las Cruces High School and his Family need our communities help in their time of need.
He is one of the finest Principals to ever occupy the position and is dearly loved, respected and admired by his students, staff and the community.
Please help us to raise funds needed by Jed and his family as they work through this difficult time of medical need.
Our prayers and support can go a long way in helping them throughout this difficult time.
Thank You for your generous support of the Hendee Family.
Related News Articles:
http://www.lcsun-news.com/las_cruces-news/ci_25907275/lchs-principal-leaves-hospital-after-unspecified-illness