Justyna and Piotr (Peter) are members of Polish National Team, Senior Ice Dance Silver Medalists and former Junior Ice Dance Champions. They have great hopes of reaching their full potential and compete at an Olimpics some day.
Within the first year of training together they managed to accomplish quite a bit. Their results at each International competition they entered were better than the previous results. They were the only Polish Ice Dance Team that received the required points to qualify and compete at the World Figure Skating Championships in London, Canada in March this year.
Their biggest accomplishment so far was the Podium finish at the Finlandia Trophy in Espoo on October 4th this year.
They finished 3rd, behind Olimpic Gold Medalists Tessa Virtue and Scott Moir and their training mates, Maddison Chock and Evan Bates from USA.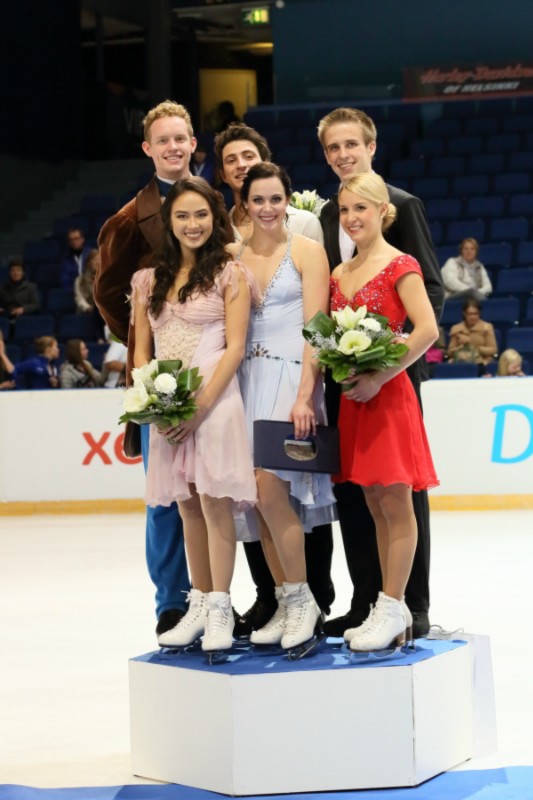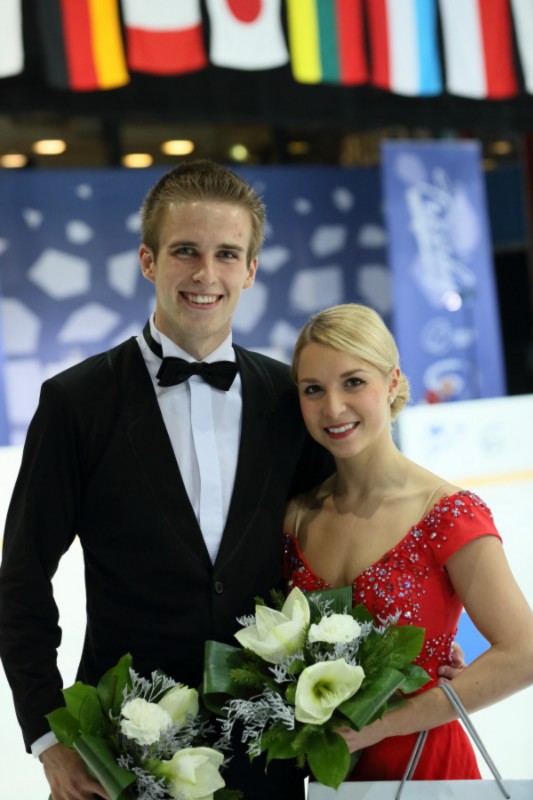 Just like many other skaters at the senior level, their lives were uprooted and re-planted to a new country. Peter (Polish Canadian) left Canada in January of 2012 to train with Justyna.
Since then, they moved to Novi in Michigan to train with the World class Coach, Igor Shpilband and his team. An opportunity of a lifetime that Justyna and Peter are very grateful for.
They dream big… they also know that there is nothing more important than their training right now. Both Justyna and Peter chose to put everything on hold for next few years to be able to go after their dreams, because the time to do this was now. The University and College studies were suspended, their personal relationships put on hold.
The monthly cost of training in with Igor's team exceeds $7,000.00; that does not include the accommodations, food, transportation, insurance, costumes and travel cost to and from competitions.
We are kindly asking for donations towards some of their training and living cost.
To give you an idea of what they need:
An hour with a lift/acrobatic coach is $110.00
An hour of Ballet is $80.00
Justyna & Peter should take those lessons 2-3 times a week… at the moment they choose not to, as their budget is very tight, there is no money left for Ballet and Lifts.
Monthly accommodations are $1150.00
Cost of monthly utilities is $150.00
Food… well they are training athletes… food cost amounts to quite a bit, but they try to manage.
Justyna and Peter are focused and determined, they have lived their lives "on the ice" since she was 5 and he was 7. Their Parents have put everything they have in this beautiful dream and now almost at the finish line this talented team just needs a bit of help to get them there.
If you can help, they will keep you in their hearts each time they step onto the ice to compete.
Please consider Sponsoring them, Donating few dollars to help them pay their rent or just send good wishes their way.