8 year old Angel Thomas Kossow's Family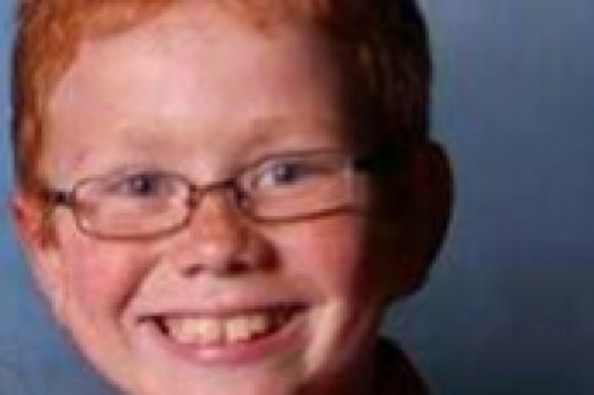 We all wanted to Thank everyone for their prayers and support. Please let everyone know that this is the official fundraiser for the Kossow Family. There has been a few scams popping up here and there.
If you have any questions,
Please contact Misty Aherns , Sabrina Halterman or Mike Kossow himself. Thank you again for helping Mike and Kaitlyn threw this terrible time.

Kim
Have you ever looked into a glass ball and seeing what you thought was a great future for you and your family?
(Recent photo of his cousin Robert, sister Tamera and Thomas)
http://www.wifr.com/home/headlines/Murder-Investigation-of-8-Year-Old-Rockford-Boy-223100161.html#.Ui-sHDIE-RY.facebook
Well that's just what Mike Kossow had done so many times before his nightmare began on monday night. His beloved son Thomas was murdered in his own driveway. This is something you would think only a stranger would be capable of doing, but this tragedy was committed by the closest of family. Mike never saw anything in a glass ball that said he'd lose one of his own children at such a young age. Much less that Thomas' own mother Jody would take his life. Mike and his 6 other children; Heather Lancaste, Amber Kossow, Kaitlyn Kossow, Tammy Rowe, JayJay George and Robert George, have not only lost their beautiful Thomas today, but they also lost their family. There are no means for this family to send their loving red headed ANGEL to heaven. Mike did not have life insurance for Thomas and nor does he have the resources to handle this life changing event. We can not deny this lil ANGEL the right to have his loved ones say their last goodbyes. As a friend to this family, I am asking for your help to lessen the burden on Mike and his family and open your hearts as well as your change jars and donate what ever you can to complete Thomas'... STAIR WAY TO HEAVEN.

In the event money raised is over the amount of expenses;the additional funds will be used for life expenses for Thomas' 11 year old sister Kaitlyn so that she can somehow regain some sort of normalcy in her life.


What is GoFundMe?

Fundraising made easy >>
CONTACT
LINK
POSTER
REPORT
Tanya Cassata
18 months ago
I am so sorry for your tragic loss. My prayers are with you. God bless you all.
Fatima Sabanovic
18 months ago
Heather Goral
18 months ago
May angels lead you in.
vanessa sheets
18 months ago
My heart breaks for your family! I am so sorry for your loss....fly with the angels little man!
Angy Slater-Thomas and Joseph Byers
18 months ago
Peace to Thomas! Love you precious nephew!
dillon husk
18 months ago