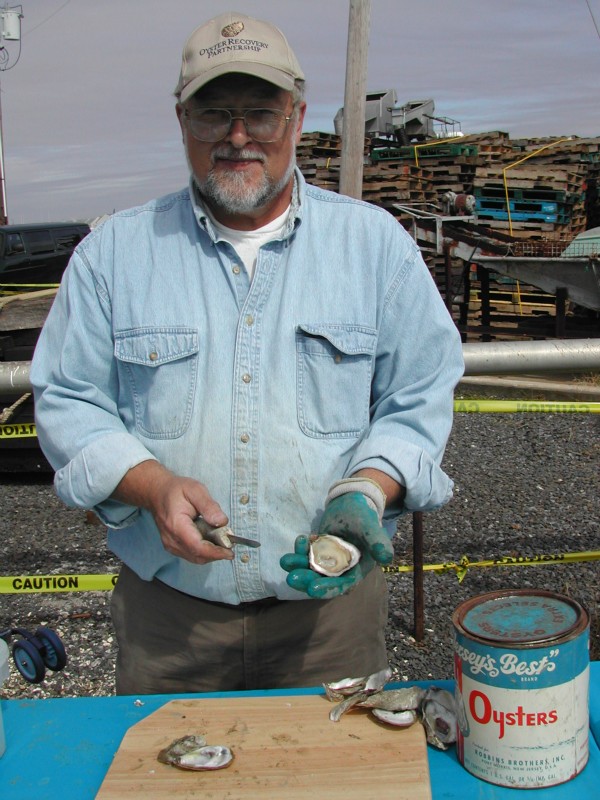 In 2007, the
New Jersey Sea Grant Consortium
(NJSGC) established a
scholarship fund to honor
the memory of
Stewart MacMaster Tweed
who served as a Marine Agent for the New Jersey Sea Grant Extension Service between 1978 and 2005. Stew Tweed touched the lives of countless people, from world-class researchers to the baymen on the Delaware and the commercial fishermen on the docks of Cape May, during his 27-year career.
The scholarship perpetuates Stew's dedication to applying fisheries and marine related technology and scientific information to the real world of shellfish aquaculture and commercial fisheries, and his commitment to educating students of all levels about sustainable fisheries and aquaculture.
Two scholarships are awarded annually to support one graduating high-school senior (1,500.00) and one undergraduate/graduate student (2,000.00) pursuing studies or an outstanding research or technology project focusing on fisheries or aquaculture. The NJSGC and the scholarship fund partners and benefactors believe the Stew Tweed Scholarship Fund will help cultivate future leaders for New Jersey's fisheries and aquaculture industry.
The partners are committed to giving out the scholarship for at least a decade and have already made it past the half-way mark. Funding is needed to help support the final 4 years of the project and we're trying to raise $15,000.00 to realize the original goal.
For more information visit:
http://www.StewTweed.org/