Brian Jared Peters "Petey" Memorial Page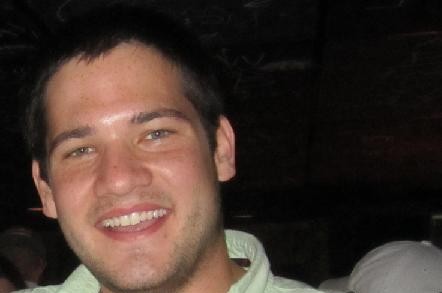 Brian Jared Peters remains in all of our hearts. Friday September 6th, he was laid to rest in Las Vegas, NV. The service was packed. Extra rows of chairs had to be added to accommodate all of the people who came to pay tribute to Jared. There was not a dry eye in the room as memories were shared by friends and family. To say that Jared touched the hearts of many and left an imprint on so many more would be an understatement. His memory lives on and we are so thankful for everyone who has been showing their love and support. Please continue to share this site with anyone who knew Jared. We are so close to our goal and are eternally grateful for everyone who has already given to this cause.
This site is made to commemorate Brian Jared Peters, also lovingly known as Petey. It has been said that what we have done for ourselves alone dies with us; what we have done for others and the world remains and is immortal. Jared's memory will continue to live on in each and every one of our hearts. The joy he had for life and the love he had for people is a fact known to anyone who has ever crossed his path.

Please feel free to leave a message about a memory or about your friendship with Jared. These will be shared with his family as a way for them to celebrate the astounding life he lived. The Peters are one of the most earnest, loving, loyal and generous families that we have ever had the opportunity to know. It's no wonder Jared was such an incredible guy. On this site, you have the opportunity to donate money towards funeral costs, a memorial fund and other expenses, all of which will go directly to Jared Peter's family. Anyone who has met Jared and his family know how close they all are, and how much they truly love one another. Please give what you can, any amount large or small, towards a family that has poured out their heart and soul into the lives of so many of Jared's friends. Also, please make sure to leave a comment commemorating his memory as we want to always remember the amazing life he lived, as well as the people he shared it with.

**Check back on this site for updates on funeral arrangements and other important news as it pertains to Jared.
What is GoFundMe?

Fundraising made easy >>
CONTACT
LINK
POSTER
REPORT
MS Lacrosse Team
17 months ago (Offline Donation)
Johnny Wahl
18 months ago
"...Then we'll go into heaven and start up again and rope the best angels in." You are forever missed, buddy. L&R
Jacob Davis
18 months ago
Ranya Asmar
18 months ago
The Jean Family
18 months ago
Thoughts, prayers and love to all his family and friends.
James Egidio
18 months ago
Hi Dava and Jim, I am very sorry to hear about your loss; Together we mourn the loss, Honor the Memory, and Celebrate the Life of Someone Who will be So Deeply Missed. Though It's Difficult to express how much Sympathy goes out to you, still hope you know how close you are in heart and thought Today (09/06/2013)
Shelby Scott and Jordan Scott
18 months ago
Brett and Tamara Hagedorn
19 months ago
Our prayers and thoughts to Petey's family and friends. We didn't know him well however he made such an impression. Our deepest condolences; may you rest in peace, Jared.
Nichole Finn
19 months ago