Project Q.U.E.E.N.S =Change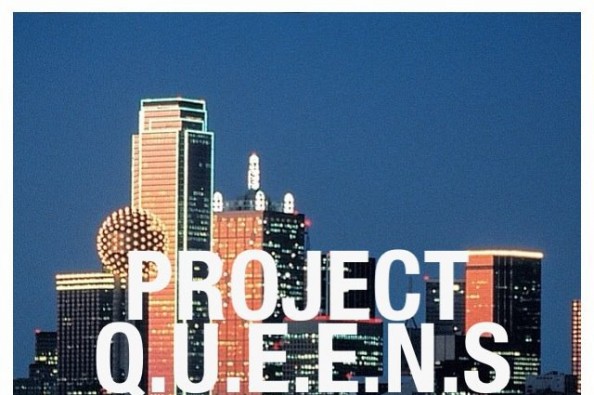 This cause is bigger than life itself. Project Queens had to take a break because we felt as if we were failing. Progress has been made slowly. But no matter what we will continue to strive to make a name for ourselves.
Greetings!!!


Welcome to the Project Q.U.E.E.N.S donation and contribution campaign.

Founded and Created by Empress Hyder:


Project Q.U.E.E.N.S is an acronym which means a Quality Unique Enhancement Experience Nurturing Success.

Project Q.U.E.E.N.S is a 5-day transitional program targeting at risk females between the ages of 12-15 in the Dallas, Texas. Our overall theme is "Exploring New Height", illustrating that every Girl/Princess has an Inner Queen.

Project Q.U.E.E.N.S Purpose: Making a commitment to be a signature involvement for maximizing self-confidence ensuring positive self-development. To build and equip young women to believe in themselves and invest into their future utilizing educational activities, discussion panels, daily workshops, inspiring young women to discover their inner Q.U.E.E.N.

Project Q.U.E.E.N.S Goal: To work hands-on with young women over a five-day period, assisting them in uncovering and discovering the inner Q.U.E.E.N. Reveal the hidden potentials young women posses by; providing daily resourceful information, participating in educational workshops and field trips, impacting the community through a mandatory community service project, and empowering the development of self-competence.

Age requirements: 12-15

Target School District: Dallas Independent School District

Agenda includes:
One Luncheon- Meet and Greet
One Community Service Project-
Four Workshops-Inner Beauty Workshop, Relationship workshops, Poetry workshop, Dance workshop
One Exercise: I Am
Two Field Trips: Distribution Center Tour- Mary Kay; (second field trip pending)
Project Q.U.E.E.N.S Ceremony to be held on Friday (Tickets will be sold by Participants)

Nevertheless to make this possible my team and I are in need of Sponsorship/Donations!!!!! Whether it be $5 or $500.

Thank you for your Time and Support!!!!!

Founder & Executive Director- Empress Hyder
Assistant Director: Development- Malicia Latham
Director of Human Resources- Tuneshia Hollis
Executive Secretary- Tyeese Mckay
Administrative Assistant- Aushia Richardson
VP- Planning and marketing- Latrivia Alexander
Community Affairs and Public Relations Assistant- Breana Black
What is GoFundMe?

Fundraising made easy >>
CONTACT
LINK
POSTER
REPORT
James Stockton
19 months ago
Thx emp
Chelsea Davis
19 months ago
GOLD LEVEL
David Prejean
19 months ago
Olise Allen
20 months ago
BRONZE
Arron Green
20 months ago
Love Pops!!!!
BRONZE
paulette hyder
20 months ago
My commitment is 25/month because I support your cause and I'm very proud of you and your commitment....Love you!
Brittany Roberts
20 months ago