Relocation for Liver Transplant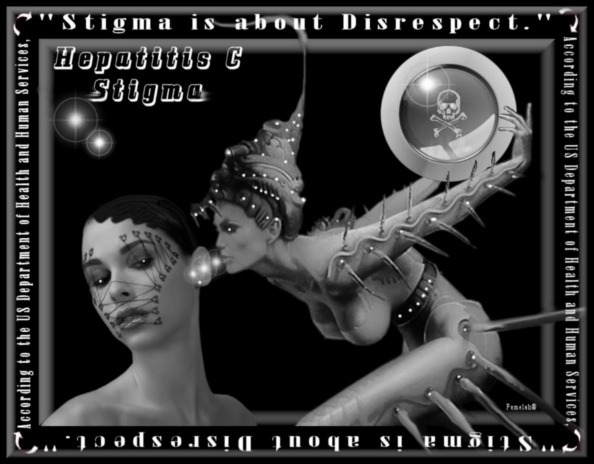 Awww Brother ... Thank You so , so much ! It is an honor to be your big sister. You are Awesome Lyle ! OXOXOXO

THIS IS MY LAST COMMUNICATION VIA THIS WONDERFUL WEB SITE. MY HAT GOES OFF TO ALL THE PEOPLE THAT DEVELOPED THIS SITE AND THE GREAT TEAM OF PEOPLE THAT MAKE SURE IT REMAINS AVAILABLE.

I HOPE ALL THAT EVER TOOK THE TIME TO ACTUALLY GET TO KNOW ME ... ALSO KNOW AND REMEMBER ME AS A GOOD, GIVING AND CARING HUMAN BEING THAT MADE YOU SMILE AND OCCASIONALLY LAUGH WITH MY MENTALLY UNSTABLE HUMOR ....D'OH !

TO ALL MY FAMILY ... BE YOU STEP... EX ....ONE OF MY "STREET" KIDS OR ONCE REMOVED ..... I LOVE YOU AND WOULD GLADLY GIVE MY LIFE FOR ALL OF YOU. THANK YOU FOR YOUR UNCONDITIONAL LOVE.

THANK YOU BUBBIE.

ANGELA , MY BEAUTIFUL DAUGHTER...
YOU ARE MY LIFE ... MY MOON & MY STARS
YOU ARE MY ANGEL.

NOW IS WHERE IT GETS BORING BUT IT ADDRESSES ME.... PAMELA ....PROBABLY A CAUTIONARY TELL AT BEST. BUT.... MY OPINION AND/OR TAKE ON MY 50 YEARS OF EXISTENCE .....


DEATH IS A PART OF LIFE .... OF COURSE ...I HAVE LEARNED IN MY SHORT BUT EVENTFUL LIFE ... THAT AWFUL THINGS HAPPEN TO GOOD PEOPLE AND THAT LIFE IS SUCH A GIFT ....BUT ....YOU KNOW WHAT I ALSO THINK ....? .....THAT ALL JUDGMENTAL PEOPLE ...IF CAUGHT BREEDING.... SHOULD BE PUT TO DEATH BUT NOT BEFORE HAVING TO WEAR EACH & EVERY LABEL THEY PUT ON GOOD PEOPLE IN THIS WORLD ... AND WALK THEM ON CITY STREETS TO BE STARED AT & POINTED AT ..AND MY ALL-TIME-FAVORITE...THE LOOK OF "I JUST SWALLOWED A STEAMY PILE OF SHIT" LOOK AS THEY LOOK AT YOU LIKE YOU STARTED WORLD HUNGER .....

THESE ARE THE PEOPLE OUR GOVERNMENT GAVE THE LEGAL RIGHT TO DECIDE IF A PERSON LIVES OR DIES...AND BELIEVE ME WHEN I SAY, THEIR DECISION IS MADE 15 SECONDS AFTER THEIR EYES MEET YOURS.

.... THESE ARE THE HUMANS THAT INTRODUCED ME TO THE HATE THAT BLACKENS MY HEART EVEN AS I DIE .

.....THINK I'M A TAD BIT BITTER ?!...hmmm


TO ALL: MAY YOU LIVE FOREVER.


MAY THE GODDESS BLESS AND KEEP YOU SAFE.


)O(Blessed Be)O(
Merry Part.

What is GoFundMe?

Fundraising made easy >>
CONTACT
LINK
POSTER
REPORT
Lyle Kimball
47 months ago
Shannon & Eric Lazear
47 months ago
Love you Sissy!!!
Tammy Marsden
47 months ago
Sissy, I wish it could be more, maybe later on...
Kristin Hays Cottle
47 months ago
Wish you a happy healthy future.
Linda Jones
47 months ago
I really wish it could be more sis! I love you soooo much and miss you too. Hang in there!
Shirley Renegar
48 months ago (Offline Donation)
Freda Kimball
48 months ago
I hope this will help Pam, take care, Luv Freda
Lyle Kimball
48 months ago
Let's get this party started!
Lyle Kimball
48 months ago
Test donation.