The arrangements for Gina area as follows:

Friday, January 31st

Fred Hunter Funeral Home
6301 Taft Street Hollywood, Fl. 33024
Telephone: (954) 989-1550

Family 4-4:30 pm, Guest & Friends 4:30-7 pm, Service 7 - 8 pm...

Immediately following the service there is a reception for Gina Fontana at...

Old Davie School from 8:30 to 9pm
6650 Griffin Road, 33314
Please join in helping one of Davie's own in her fight against Cancer... Gina Fontana a proud resident & supporter of Davie Sports for many years has been stricken with Cancer and needs our assistance in her courageous battle. Gina lives alone with her 12 year old son, leaving all financial responsibility on her. After initially fighting cancer and being given a clean bill of health, the cancer unfortunately returned - Gina is now undergoing chemotherapy and radiation treatments. With such treatment she is now unable to work, please assist in our efforts to help Gina.
Join us once again to help Gina Fontana on Saturday November 23rd as we are ROCKIN 4 A CURE at the 595 Tap & Tavern in Davie. Please donate or come out and help in our efforts for Gina and and her quest for a cure against cancer.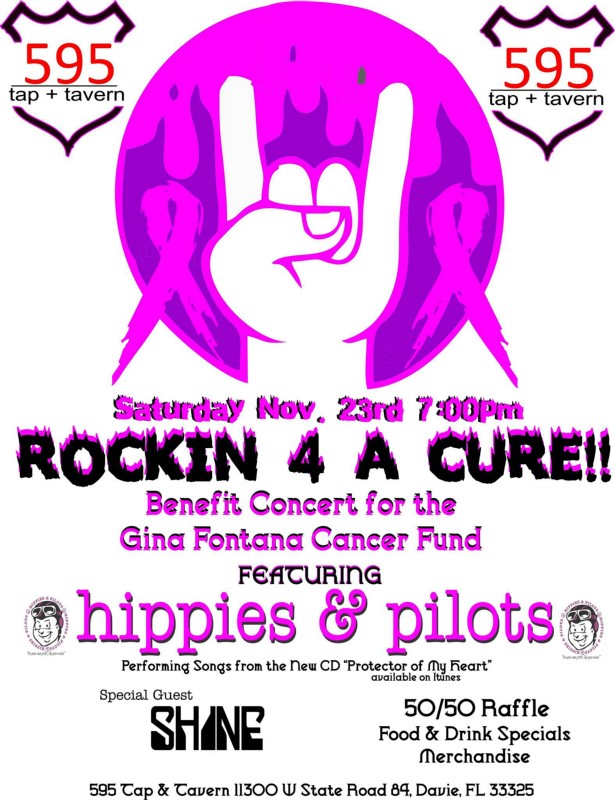 Saturday September 7th Fundraiser for Gina...