Derek James Jackson Donations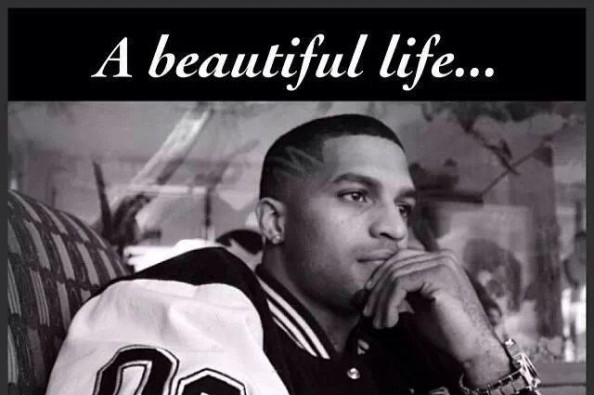 So far we have received a very generous amount and would like to thank those that have donated! Our goal was not reached but we will let the fund continue for about one more week. Again, thanks to all who shared the post and donated.
Donation Fund for Derek James Jackson. Please donate if you can.
What is GoFundMe?

Fundraising made easy >>
CONTACT
LINK
POSTER
REPORT
A Liggett
9 months ago (Monthly Donation)
A Liggett
10 months ago (Monthly Donation)
Schebler Company
10 months ago
Natalie Caldwell
10 months ago
until the goals surpassed I'll continue to donate to you and your family, much love
Alishia Xique
10 months ago
I dont have much to give but it helps my condolences go out to his son and family. God Bless!
Lucas jones
10 months ago
Derek I wish I could give u more. No amount would ever be enough for the spot u filled as my friend in this life. So I will see u in the next my dear friend
Megan DeSpain-Smith
11 months ago
Amy Morrison
11 months ago
God Bless.
Sandy Atkinson
11 months ago
Derek, I only knew you and Remi for a short time. You impressed me with your positive and caring attitude. The following is one of my favorite quotes...you fit it perfectly. RIP Derek...God bless you and your family: "I've learned that no matter what happens, or how bad it seems today, life does go on, and it will be better tomorrow. I've learned that you can tell a lot about a person by the way he/she handles these three things: a rainy day, lost luggage, and tangled Christmas tree lights. I've learned that regardless of your relationship with your parents, you'll miss them when they're gone from your life. I've learned that making a "living" is not the same thing as making a "life." I've learned that life sometimes gives you a second chance. I've learned that you shouldn't go through life with a catcher's mitt on both hands; you need to be able to throw something back. I've learned that whenever I decide something with an open heart, I usually make the right decision. I've learned that even when I have pains, I don't have to be one. I've learned that every day you should reach out and touch someone. People love a warm hug, or just a friendly pat on the back. I've learned that I still have a lot to learn. I've learned that people will forget what you said, people will forget what you did, but people will never forget how you made them feel." ― Maya Angelou