Donoven Sharp Family - Funeral & Medical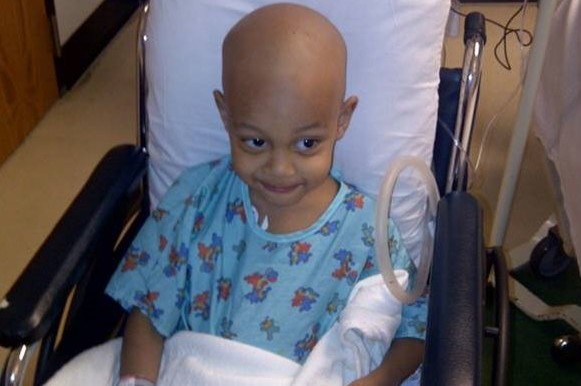 Thank you to everyone who made this fundraiser a success! We have more than reached our goal and so made the decision to stop donations to this page. Thank you for the blessings that were able to be poured onto this family in their time of need. Please continue to keep the Sharp's in your prayers. Rest in peace, sweet Donoven! You are truly missed and greatly loved.
This is Donoven "Donnie" Sharp. He is 5 years old and suffering from Stage 4 neuroblastoma, high risk. He was diagnosed at age 3 and has spent the last 2 years and 2 months in treatment at Children's Hospital in New Orleans. He has gone through chemo, radiation, surgery, bone marrow transplant and immunotherapy. We just learned that his current treatment is not working and his cancer is growing. He is about to receive Hospice care. 

The family has accumulated much medical debt and are soon to face more financial and emotional hardship. Donoven has also created a "Donnie Do List": sleep outside, ride in a fire engine, go to the beach, ride a horse, slide down a water slide, roast marshmallows, go to Chuck E Cheese, and go to Illinois to meet extended family. Any donation is a blessing.

Please keep Donnie and his family in your prayers.



What is GoFundMe?

Fundraising made easy >>
CONTACT
LINK
POSTER
REPORT
Margaret Runyan-Shefa
10 months ago
Our thoughts and prayers are with your family.
WANDA ALLEN
10 months ago
God bless you , GF, and your precious family.
Camille Hill-Prewitt
10 months ago
Much love to Ms. Evezah and her family from Aubrey
Leonard Jones
11 months ago
I'm sorry for your loss. My prayers are offered to the family, friends and loved ones.
So deeply sorry to hear of the loss of Ms. Evezah's beautiful, sweet grandson. Much love from Trina and Porter.
Gregory Alexander
11 months ago
Your son was is a special boy to have the Angela welcome him in that way