Hi -- I'm Jacob, I'm an 18 year old entrepreneur with a knack for technology! I'm a guy who is genuinely interested in starting and exploring new ideas. I am a practical and solution-driven thinker, and I believe in my idea to help communities enter the digital era.
SENTRY is a community based mobile application that allows neighbors to come together in times of need to reinforce and facilitate police response times. Think digital neighborhood watch. Our objectives are to decrease police response times, increase community cooperation, standardize Neighborhood Watch Programs around a simple mobile application, and assist police departments with specific information. This platform is planned to encompass apartments, business, colleges and other such organizations.
The money would be used to help pay for the production of the prototype. I have a highly qualifited Freelancer, from odesk.com, lined up and ready for hire. This would help me to get this project on its feet and into communities at a faster pace.
Here's the development of Sentry so far!
The Home Page: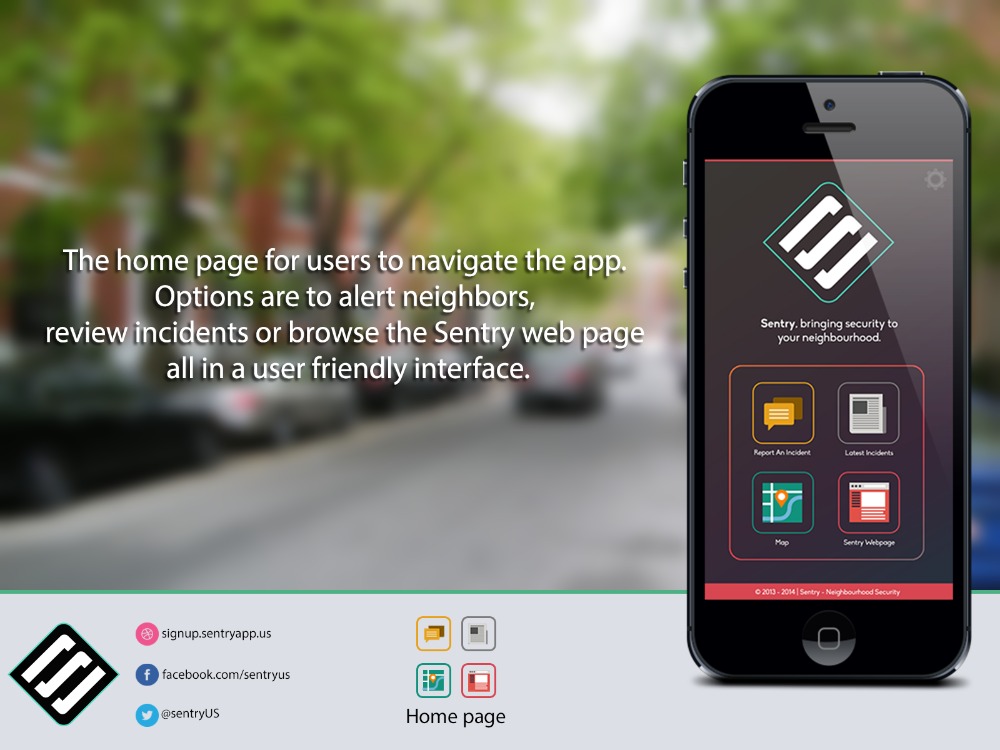 The Report:
The Report Received: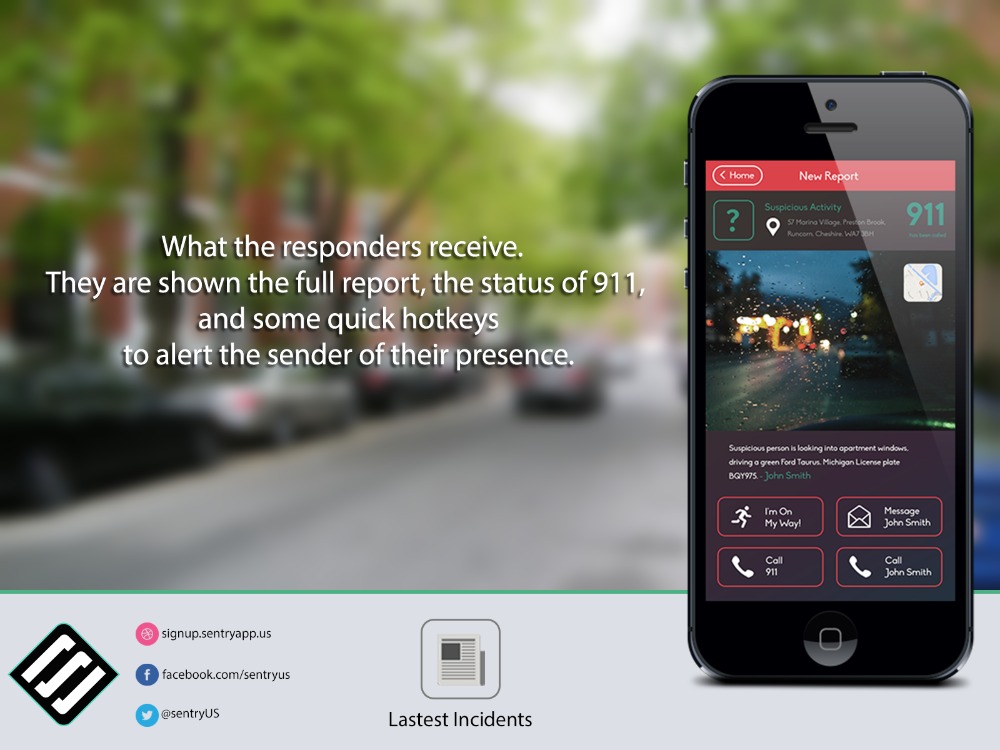 The Latests Incidents:
The Map: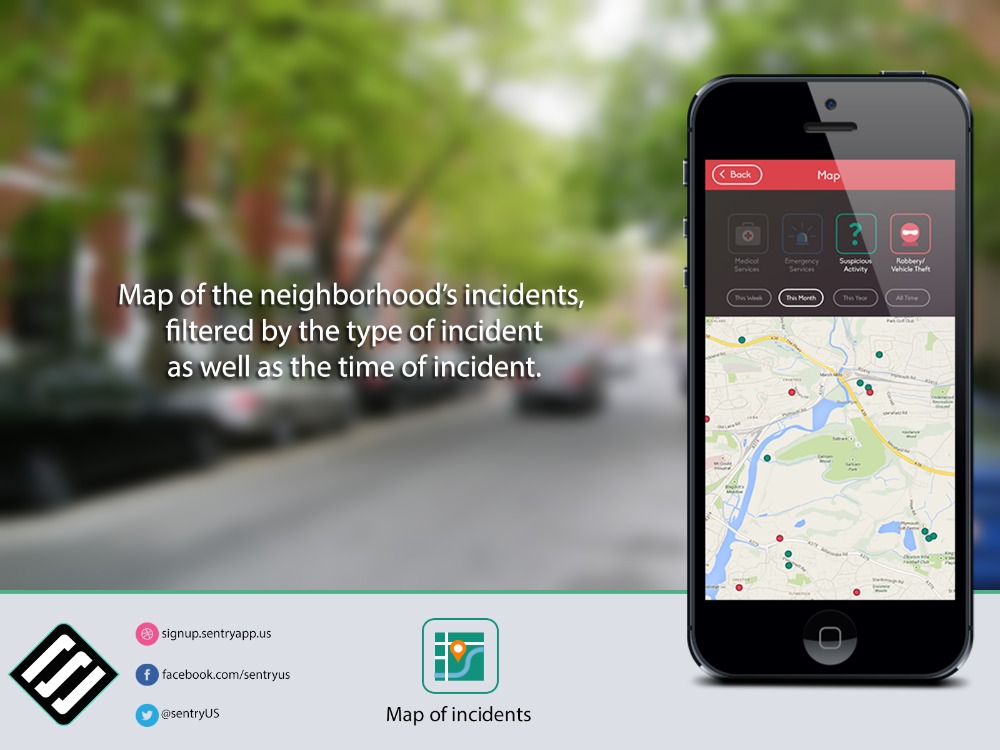 Useful Links:
Sentry's Website
Thank you for reading about Sentry! I really appreciate the opportunity to share my project with you guys and would love some feed back on it.
Cheers,
Jacob