Hope and Prayers for a Baby Blessing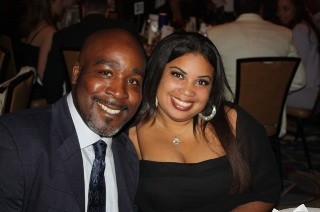 Shirelle you can do it. We need 10 more pounds down before starting our cycle. Yay!!!!!
My name is Stephanie. Shirelle has been my best friend for 26 years and I love her very much. Shirelle is such a kind person and always willing to help anyone in need she truly has a heart of gold. When I met Frank I knew he was the one for Shirelle, I could see the love in his eye's for my BFF. My one wish for Shirelle and Frank is that they will be blessed with a baby. Shirelle and Frank have tried two years to conceive on their own. Recently they received news that the only possible way to conceive would be through IVF (In Vitro Fertilzation). In Virtro Fertilzation is very expensive but if successful it is priceless. I am trying to do anything I can to be able to make their dreams come true. Thank you's will never be enough, and both they, and our families will be forever grateful to everyone that supports them during this time.
What is GoFundMe?

Fundraising made easy >>
CONTACT
LINK
POSTER
REPORT
Avi-Trish Hernandez
1 month ago
God Bless you all on this journey!!!
Amy & Calvin Shakir
1 month ago
Can't wait to meet Brooklyn!
Wesley & Hannika Cooper
1 month ago
Praying God's will will be done❤️❤️❤️
Corey and Levura Emmons
1 month ago
Love you guys
Michele Pointer
1 month ago
I pray that God blesses you and your husband with your little angel
Brooklyn's Parents
1 month ago (Offline Donation)
Praying and staying in faith.....thanks to everyone for your words and encouragement, we have awesome family, friends and co workers. and all the contributors... we are grateful....