Norma Ramos Elizalde Funeral Fund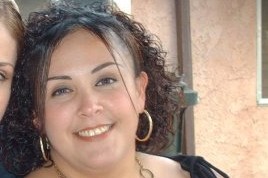 Norma was laid to rest today. It was very sad to see her two sons, husband and close family say "hasta pronto" to her. They are a very strong family that will survive and be even stronger. Your support has made this easier. Lets see if we can get to the 15k goal. We just need $2,500 more.
Please consider making a donation to the Ramos Elizalde family to ease the financial burden caused by the unexpected death of Norma Ramos Elizalde. On Saturday afternoon, March 29th 2014, Norma was killed when she was struck with a stray bullet to the neck. The bullet emanated from a group of men that were having an altercation in the street a short distance from her house. Norma, 39 years old, was unexpectedly and tragically killed by one of these men while caring for her children.

Norma leaves behind two beautiful sons Ricardo (13) and Jose (16) and her loving husband Jose Elizalde. She is daughter of Flavio Ramos Sr., twin sister to Irma and sister to Nick and Flavio "Flop" Ramos. Please support her family with a donation . Norma's family, especially her kids, would greatly appreciate your kindness to help ease the financial burden of this unexpected tragedy. Thank you.


we have raised the goal to $15,000. We are greatful for all the overwhelming support!
What is GoFundMe?

Fundraising made easy >>
CONTACT
LINK
POSTER
REPORT
Anonymous
9 months ago (Monthly Donation)
Anonymous
10 months ago (Monthly Donation)
Sharry Burnett
11 months ago
Our Family Loved Norma she was always so Helpful to us and our Son who Wears Contacts...she was so Proud of our Son Brendan who was able to fit his Contacts the first time with no trouble at all. When ever we went in to get his Contacts she always was so Sweet and Polite and Loving she always had a Smile! All our Sympathy, Thoughts and Love and Prayers out to the Famiy and all Whom known this Beautiful Lady a Good Heart She Had! She is Heaven's Gain! Rest in Peace and u are always in our HEARTS and your MEMORY lives on, you will never be Forgotten you are now like the Angels watching over us! We Love you and are going to really Miss you. Smile on in HEAVEN!
Hortencia Casarez
11 months ago
Vanessa Espinosa
11 months ago
Flop, may the outpouring of love that surrounds you provide you and your family with the comfort you need during this time.
Michael Lorincz
11 months ago
Maria Ledezma
11 months ago
Norma was the only person that was patient enough to help me with contacts...Randy and I always looked forward to her friendliness and beautiful personality (that's what made her beautiful inside and out). Our condolences to her family. She is now adding beauty to heaven. Sincerely, Randy Sahli and Maria Ledezma