We are very sorry to announce that Louis Herrin lost his battle with Muscular Dystopy. ..he passed away Friday at 1:30 a.m ...even though he could not lift his hands and arms ....he touched more lives than he will ever know...I hope to be half the person he was ....he always had the smile and never complained....we could all lean a lot from him ....I know he entered the pearly gates of heaven because he was truly an angel even here on earth. His services will be held at Mathews Oaklawn Chapel in Albany GA....R.I.P. Louis ...you will always be in my heart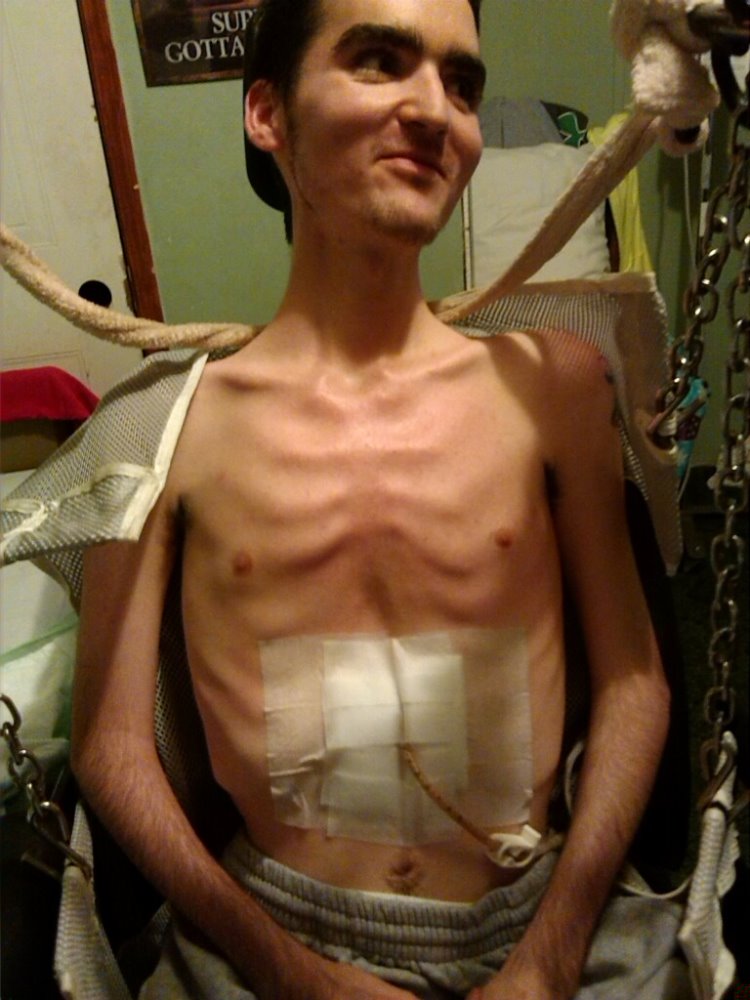 This is my nephew, Louis. He is one amazing kid. Louis has Muscular Dystrophy and he is starting to loose his battle with this disease.  Louis is to graduate this year  -- Class of 2014. His school wanted to give him his degree last year to move him on through the school. Louis said, "No!" He wanted to earn his diploma just like everyone else.  
Louis' body is no longer processing food and he is not getting the nutrients he needs to survive. His dream is to have a graduation party, and go to the beach just like any other senior. He also wants to go on a special hunting trip designed for children with handicaps.  His graduation date is May 31, 2014. We are praying he will make it until then.  
Louis is a strong fighter and never once complained about his disease or felt sorry for himself. His mother has devoted her entire life to him and is now worried about how she is going to pay for his funeral expenses.  It's impossible to get life insurance for a child with MD. If anyone deserves a few joys in life, it's him. I wish I was half the person Louis is.
Natalie Irwin