Kory Keezer Formula Drift ProSeries Fund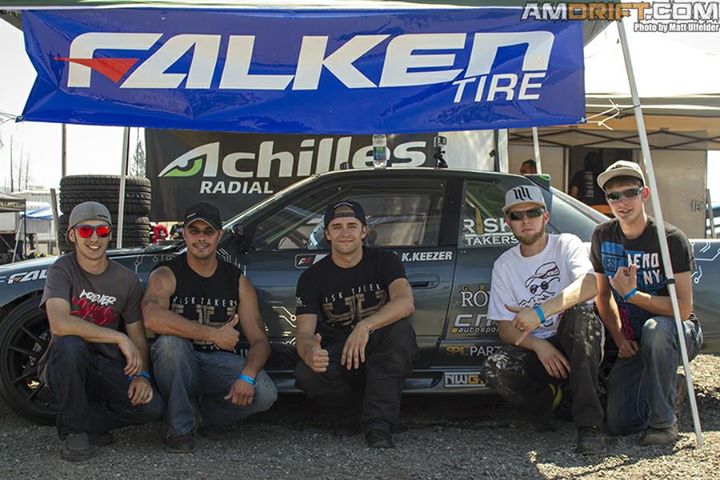 PROTOW Has agreed to sponsor our team with transportation to all Seven rounds!!! With the cost of travel deducted we are as if now 32.84% FUNDED
Im here to follow my dream and the passion I have for the sport of drifting, and I hope to make it all the way to the podium! Please help me make it to all 7 rounds of the Formula Drift Pro Championship! I have the car, the transport, I just dont have the funds! I have 30 days to raise the money I need to compete in Long Beach, California for round 1, this year is my last chance to make something happen before I lose my license and my dream is lost forever!!
Don't know what Drifting is? Here's my 2014 kick off Video!
Kory Keezer invades Dirtfish Rally School
What is GoFundMe?

Fundraising made easy >>
CONTACT
LINK
POSTER
REPORT
Travis Stern
12 months ago
Never gonna give you up! Never gonna let you down Never gonna turn around and desert you! Never gonna make you cry Never gonna SAY goodbye Never gonna tell a lie And hurt you!
Hope to see you make it big Kory!
spencer smith
12 months ago
Hey kory its Ryan's cousin hope to see you drifting again man fd was great hope you get the money you need to stay in the game! Best luck to you!
Shane Bloemke
12 months ago
Fuck wreckedmagazine, kill it.
Smith Katie
13 months ago
I LIKE TO PARTY!
Ronnie Bender
13 months ago
Do work keezer I LIKE TO PARTY!
Katelynn May
13 months ago
PARTY!!!!!! #turntup!
Precia Edwards
13 months ago
Since I've known you, your life has been about racing (always scaring the crap out of me). I am so proud of you for following your dreams. I love you and support you in anything you do.
Matt Korthuis
13 months ago
Good Luck Kory.