HELP ME BE A STAY-AT-HOME DAD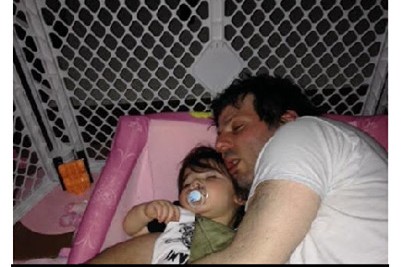 Please Note: We have shut down the donations to this page. Thank you to those for your donations, they will be donated to a worthy cause. Thank you as well to those who were passionate enough to voice their concerns or their support. We apologize that this offended so many. It was not our intent.
Since starting Fodder 4 Fathers in December of 2010, my goal has been to show the world that dads are not the bubbling buffoons we are made out to be in the media. I cook, I clean, I fold laundry and I am an equal partner when it comes to raising two amazing kids. But it has always been my dream to show what this involved dad is really made of. I'd like to leave the corporate world behind for a year to take on the role of stay-at-home parent with my kids and prove once and for all that anything moms can do DADS can do equally-one year to chronicle my life doing the hardest, most rewarding job in the world and doing it well. But I'm just not in a position to do this financially, so I could really use your support. Help me reach my goal and follow me as I prove to myself and society at large that one dad can change the world and prevailing perceptions. Fund me so we can once and for all end this ridiculous idea that dads can't survive in a "mom's" world...and watch the fun as I take on my the responsiblity of managing my househould and two small children. 
www.fodder4fathers.com
https://www.facebook.com/fodder4fathers
What is GoFundMe?

Fundraising made easy >>
CONTACT
LINK
POSTER
REPORT
Luvmi webber
7 months ago
Go dad go.... Hope you reach your goal!!)
Rebecca Salinas
8 months ago
Ha! Good luck! The world needs more Dad's like you!!