Please help keep home from foreclosure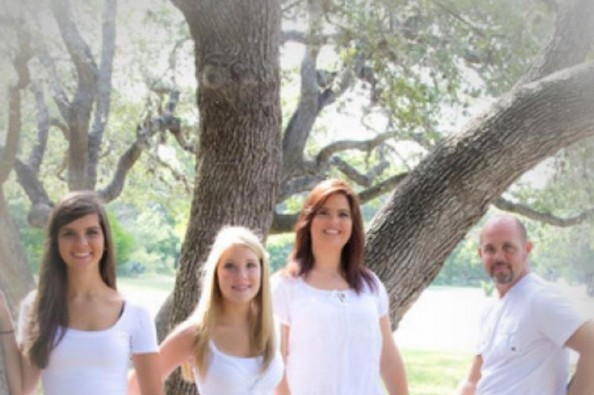 Thank you to every one that has helped us in every way! You all mean so much to us - we can never thank you enough for your generosity! God has truly blessed us with such wonderful people in our lives!! May God bless each and every one of you! We love you all!!! Please continue to prayfor my family. Scott is trying to get disability - just pray it goes through and very quickly! God is so good and I know He is going to take care of us no matter what!
I am coming to you with a humbled heart.  
It breaks my to have to ask for help but I am going to lose my home if I dont.  
My husband is not able to work due to a back disease and i'm the sole source of income now for almost a year.  He is trying to get on disability now.  But in the mean time, we have fallen way behind on many bills and house being the major one.  We owe so many dr bills for him and then just your every day bills, gas and food.  
We recieved a letter from an attornys office today stating foreclosure proceedings will begin if we dont come up with $3000.in 30 days from todays date 2-17-14.  
I am so sorry to have to ask for help from anyone but I don't know what we will do if we lose our home.  I know God has a plan and will provide and take care everything.
What is GoFundMe?

Fundraising made easy >>
CONTACT
LINK
POSTER
REPORT
Seek and ye shall find, ask an it shall be given......wise words!
Karen Taylo
12 months ago
This donation is being made by Haley's coworkers at Central Continuing Care.
Shawn Moore
12 months ago
Our Prayers are with you and your family
Lynn Tilley
12 months ago
Tonya and Chuck Hiatt
12 months ago
May God continue to Bless you guys!!!
Alan & Bridgette Hiatt
12 months ago
Praying for you all.
David and Loree Whichard
12 months ago
Praying for you guys! We've all been there.
Emily Hawks
12 months ago
I'm praying for you and your family. May God bless you all
Pam Shelton
12 months ago
Praying for you and yours Amy!!